Here's How to Book a Table at Every Restaurant From This Season's 'Chef's Table'
Try the best cuisine from around the world when you visit all of the restaurants from Season 6 of Netflix's 'Chefs Table'.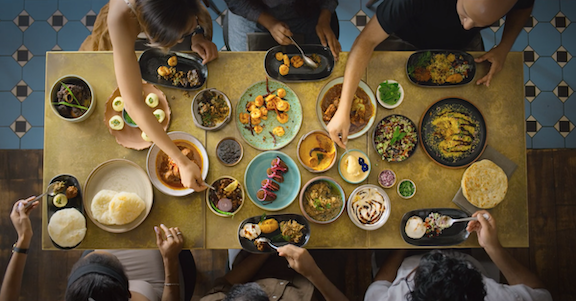 I don't know about you guys, but ever since Chef's Table began streaming on Netflix in 2015, I feel like I set up a calendar reminder for next season's release the second I finish the current one. Season 6 just dropped in its 4-episode glory (why do the "volumes" get shorter each year?) and the restaurants and chefs they profiled made my mouth water before the opening credits even began to roll.
Article continues below advertisement
This season, the Netflix series chose to look at Mashama Bailey, Dario Cecchini, Asma Khan, and Sean Brock to explore the way these innovative chefs are redefining gourmet food around the world.
Here's how you can book a table at every single one of their mouth-watering restaurants.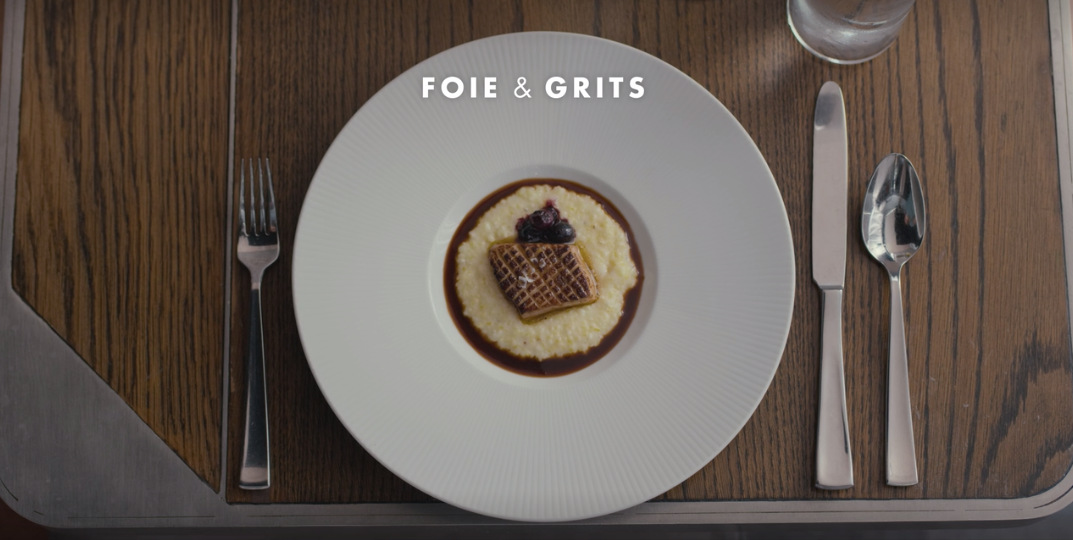 Article continues below advertisement
Episode 1: Mashama Bailey's The Grey (Savannah, Georgia)
Chef's Table got off to an inspiring start when it profiled Chef Mashama Bailey, who pays homage to her Georgia roots with a new spin on Southern food. She describes The Grey's menu as "port-city Southern, which is really Southern ingredients with European influences."
The offering, which changes monthly, always boasts a version of Mashama's famous Foie & Grits, which Chef's Table fans will recognize from the show. The rest of her dishes are classified under the categories of Pantry, Water, Dirty and Pasture — and you won't want to miss the chance to eat at this Greyhound Bus Terminal turned fine-dining establishment next time you find yourself in Savannah.
Her restaurant, which is closed Mondays, seems relatively open for walk-ins. But err on the safe side by booking a table here.
Article continues below advertisement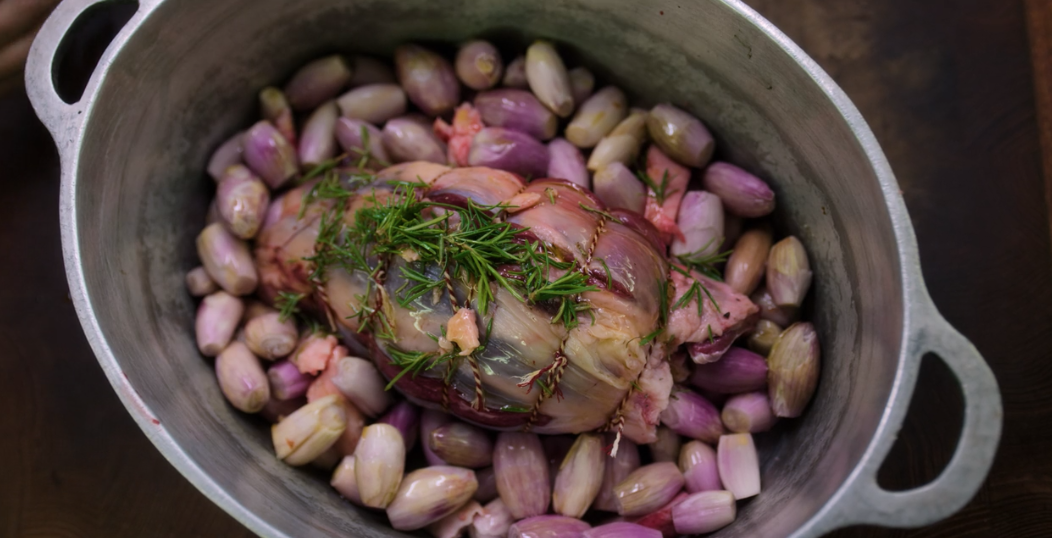 Episode 2: Dario Cecchini's Solociccia (Panzano, Tuscany, Italy)
Vegetarians and vegans might want to sit this one out (though Solociccia will also accommodate them), but if you're a carnivore stopping over in Tuscany, Dario's restaurant is an absolute must. The Italian butcher, who grew up eating every part of the cow except for steak, seeks to change the way we think of meat. "We eat everything from the muzzle to the tail, while dining together in conviviality," reads the restaurant's description of Solociccia's "butcher's kitchen."
Article continues below advertisement
Diners don't have much of a say when it comes to picking out their six meat courses. But for foodie lovers of omakase-style dining, this 30 Euro offering is kind of a steal. Solociccia serves its dishes family style and diners "can eat as much or as little as they wish from our fixed-price menu," according to the restaurant's site, which also spells out its mission as "Good food, good price, and good company!"
Reservations are advised for lunch (which begins at 1 p.m.) and dinner (which is seated at 7 p.m., 8 p.m. or 9 p.m.). Book your table here or by calling +39 055 852727.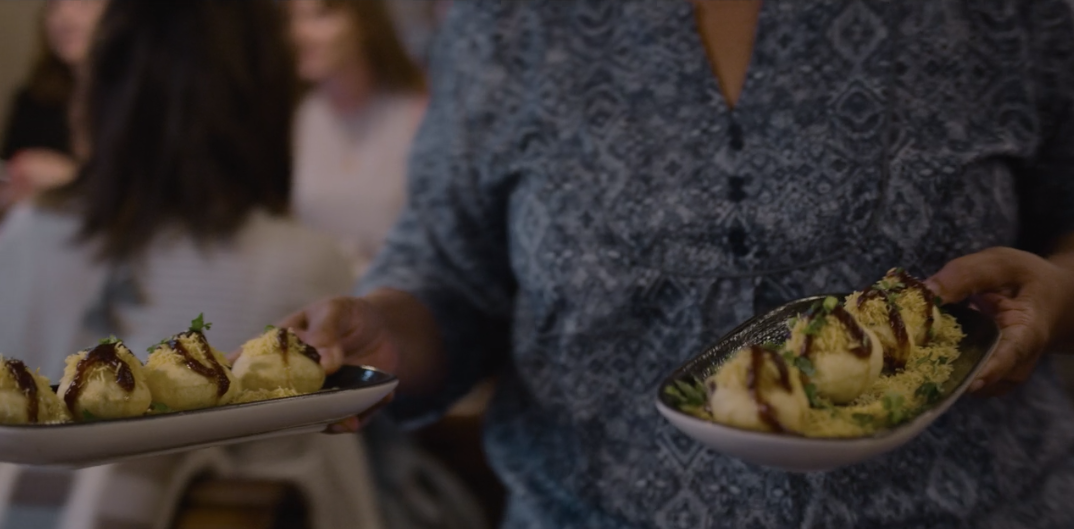 Article continues below advertisement
Episode 3: Asma Khan's Darjeeling Express (London, United Kingdom)
It's inspiring to watch lawyer and PhD grad Asma Khan cook during her episode of Chef's Table. After moving to England from Calcutta, the Cambridge graduate was homesick for her native Indian food and began throwing elaborate dinner parties at her house to feed friends and show off her culinary skills.
Flash forward a few years, and the whole world (well, anyone in London) can enjoy her masterful cooking. Fun fact: she runs a women-only kitchen with South East Asian cooks who've never before worked in fine-dining restaurants.
If you're jonesing for a seat at Asma's table, book a reservation here. The restaurant occasionally has walk-in tables, but pencil yourself in ahead of time to avoid any disappointment.
Article continues below advertisement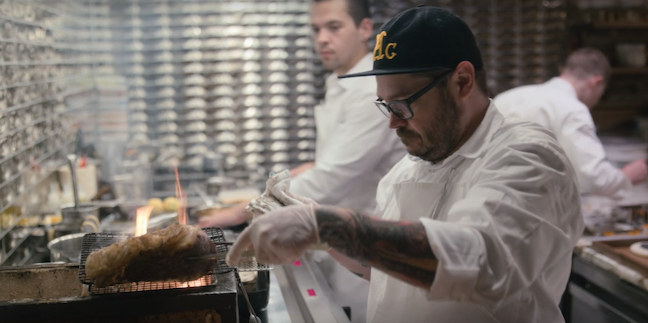 Episode 4: Sean Brock's Husk (Charleston, South Carolina)
Chef's Table has done a good job in the past of profiling our favorite coastal spots in New York and San Francisco, so I'm not exactly devastated that half of this season's restaurants hail from the South. Husk "is not about rediscovering Southern cooking but [it is] about exploring the reality of Southern food," says Chef Sean Brock who founded the restaurant.
If you find yourself in Charleston without dinner plans, try his playful takes on deviled eggs (to which he adds pickled okra and trout roe) as well as new classics like choppee okra stew with Carolina gold rice and flowering basil.
The menu changes frequently depending on what ingredients are in season, so don't miss the chance to try Husk for lunch or dinner. Reserve a table here.