"My Kids Didn't Retire With Me" — Dad Dishes on How He Tries to "Not Be a Disruption" in His Kids' Lives
One retired dad says he visits his kids on the other side of the country at least 10 times a year. Here's how he makes sure he isn't disrupting them.
Have you ever thought about what you're going to do when you retire? Truthfully, the sky is the limit and you're free to do what you want. Maybe you'll be like this guy who planned to retire at a Holiday Inn so he could spend his days indulging in continental breakfast, swimming, working out, and traveling. Believe it or not, this is actually significantly cheaper than the cost of a nursing home.
Article continues below advertisement
Or perhaps you'll choose a more traditional route where you'll stay put in your home and just make sure to spend lots of time with loved ones. The dad in the story below has been going to visit his kids frequently and it has been working well for him. He insists it has been smooth sailing because of how he approaches each trip to see his children.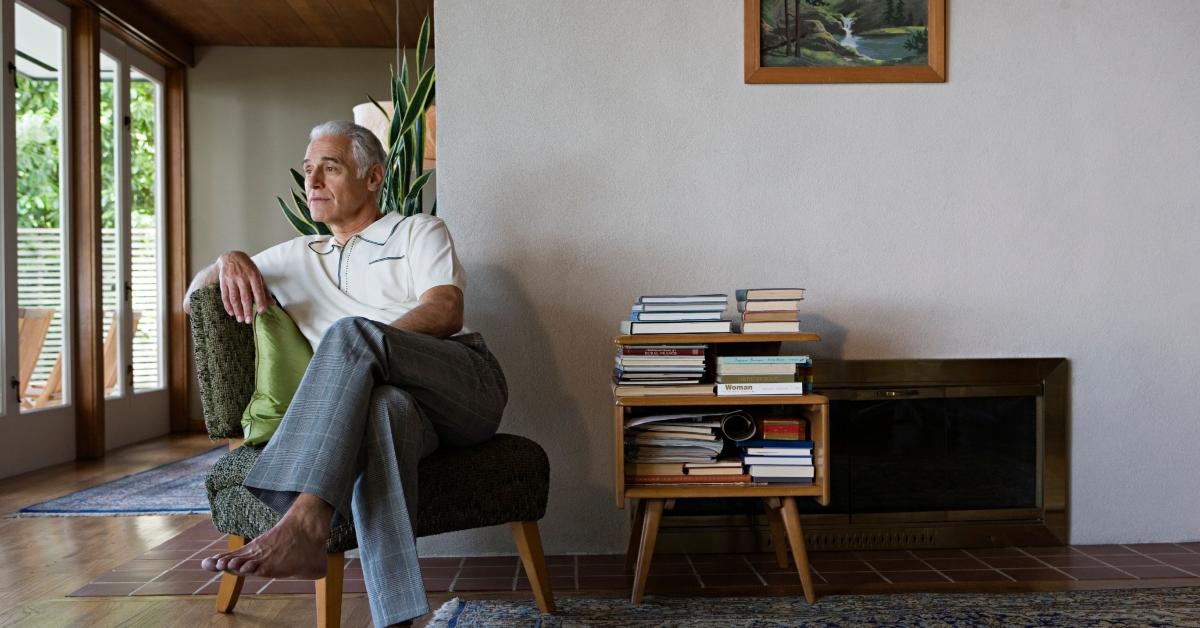 Article continues below advertisement
This retired dad makes sure that he doesn't disrupt his children's lives.
Retirement sounds fun until it's 2 p.m. on a Wednesday and it seems everyone in the world is hustling away at work while you're alone. It can definitely feel isolating and can be a huge adjustment. One man named Bill (@bill_retired) shared a video to TikTok where he claimed he has been keeping busy during retirement by spending time with his kids. But as he explains, he's very cautious about it.
"I have to constantly remind myself that my kids did not retire with me. I decided early on in my retirement that I was going to spend significant effort getting out to see my kids on the other side of the country," Bill says in his video, adding "at least 10 times a year."
Article continues below advertisement
But Bill is aware that visiting someone almost monthly can be a lot, which is why he goes to great lengths to make sure his visits don't disrupt their lives. "They've got jobs, family, you know. They've got their own lives going on over there," Bill explains.
Article continues below advertisement
"So whenever I go out, I try to treat it just like how I would visit if they were local. I get my own accommodations. I get my own trip from the airport. I don't want them to have to turn it into this big event when I come and visit. I want them to enjoy me visiting without it becoming a huge bother," he continues.
Bill adds that his kids aren't actually bothered by his visits and "are very gracious when I come," but he still prefers to do things this way. In the comment section of his video, many folks were impressed by his approach.
Article continues below advertisement
"Dude, this level of introspection will go a long way to continuing a relationship with them. Proud of you," wrote one user.
Another user praised Bill's approach. "Thank you for this!!!! My mom keeps saying 'you are so busy.' I'm like I'm not any busier than I was 5 years ago. You just have too much free time."
Article continues below advertisement

A third user wrote that their dad had a similar approach to visiting. "My dad always did a project to make my life easier when he visited. Food prepping or repair on the house / new garden. It was amazing."
And a fourth user teasingly asked: "How do I send this my in-laws without being the one [that] sent it?"
Article continues below advertisement

While I'm sure not every parent would agree with Bill's perspective, if it works for him and his kids and he's financially able to keep paying for his own accommodations, then all the more power to him.
Bill regularly posts about his retirement journey and gives advice to those also exiting the workforce. Be sure to give him a follow!