This Husband Was Dragged Online for Thinking His Wealthy Wife Should Financially Support His Parents
One man is upset that his wife won't help financially support his parents and asks Redditor users for their two cents. Their answers surprise him.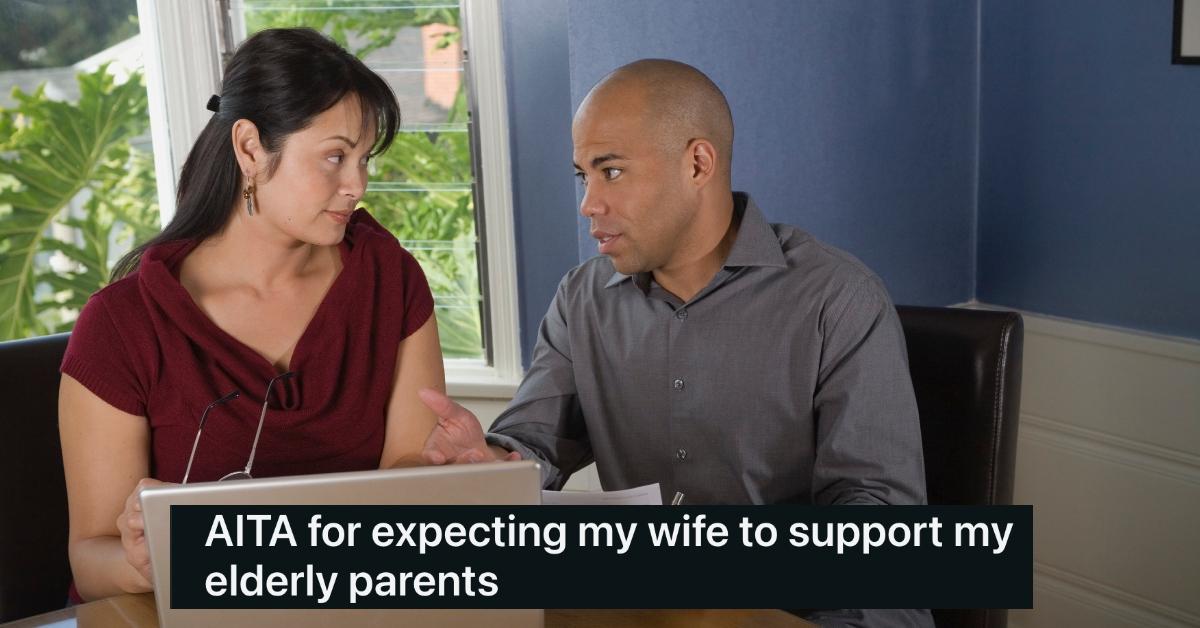 There's always drama when money is involved. Take it from this Reddit user, who shared his current predicament in the platform's infamous AITA community. He explains that his wife makes a pretty generous salary but refuses to share any with his parents, who have seen better times.
Article continues below advertisement
Is he right for thinking that she should pitch in to help them? Reddit sure had an answer for him.
This man is upset that his wife won't give money to his elderly parents.
Article continues below advertisement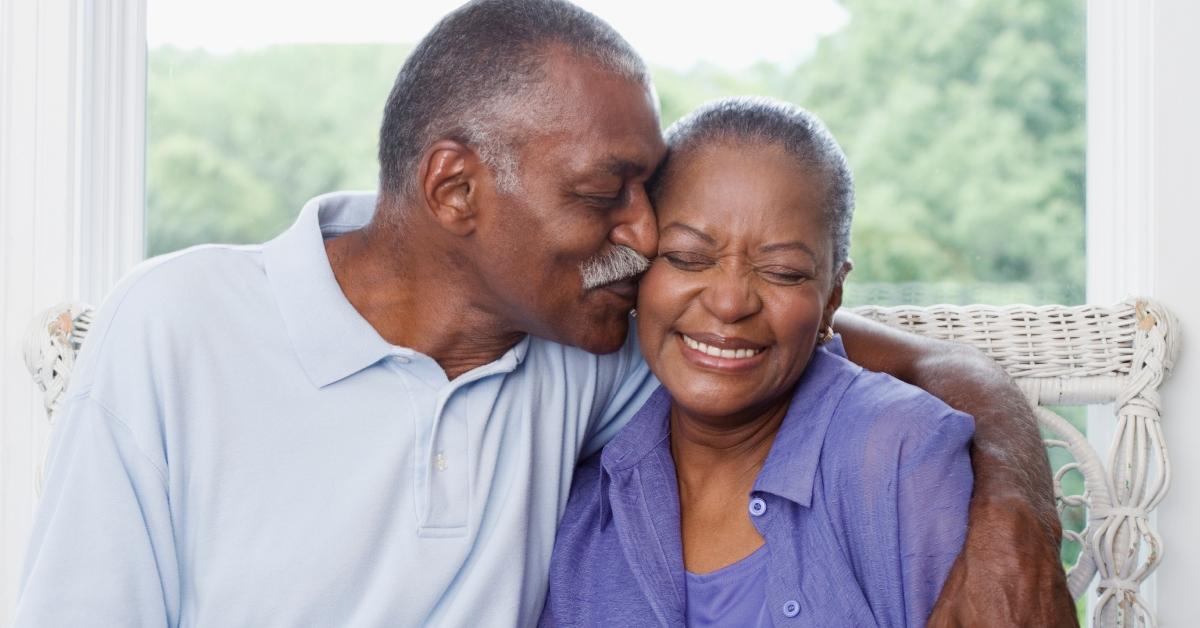 When it comes to their backgrounds, the OP's parents both worked government jobs, leading to very modest incomes. He also has a sister who is currently living off of benefits. "We are a relatively low-income family," he writes.
Article continues below advertisement
Meanwhile, his wife hails from a family that is well off, to say the least. Her parents immigrated to this country so she and her sisters could succeed in life, and they all ended up in high-paying professions. One of her sisters is a surgeon and the other is in tech.
But despite their riches, OP's wife still sends her parents, who have since retired, over $2,500 USD a month. Her sisters also send money to them, "which I find ridiculous [since] they have pensions," writes OP.
Article continues below advertisement
The OP brought up to his wife that his parents are also retired and could use some cash. She told him that if he could manage it, then he should send money to his parents. "I was shocked and angry," he wrote, claiming that it was unfair that she doesn't share her money with her in-laws.
Article continues below advertisement
He adds to the post that his father has Parkinson's disease and his mother is not strong enough to help change his diaper. "The only option is to put him in a care home and separate the two of them because we cant afford a live in career," he writes.
He continues: "This is frustrating to me as my wife knows all this and her parents are [in] great health currently. Her offering money would no way break her bank but would help my parents a lot. I just think she is being selfish because if the roles were reversed I would help her."
Article continues below advertisement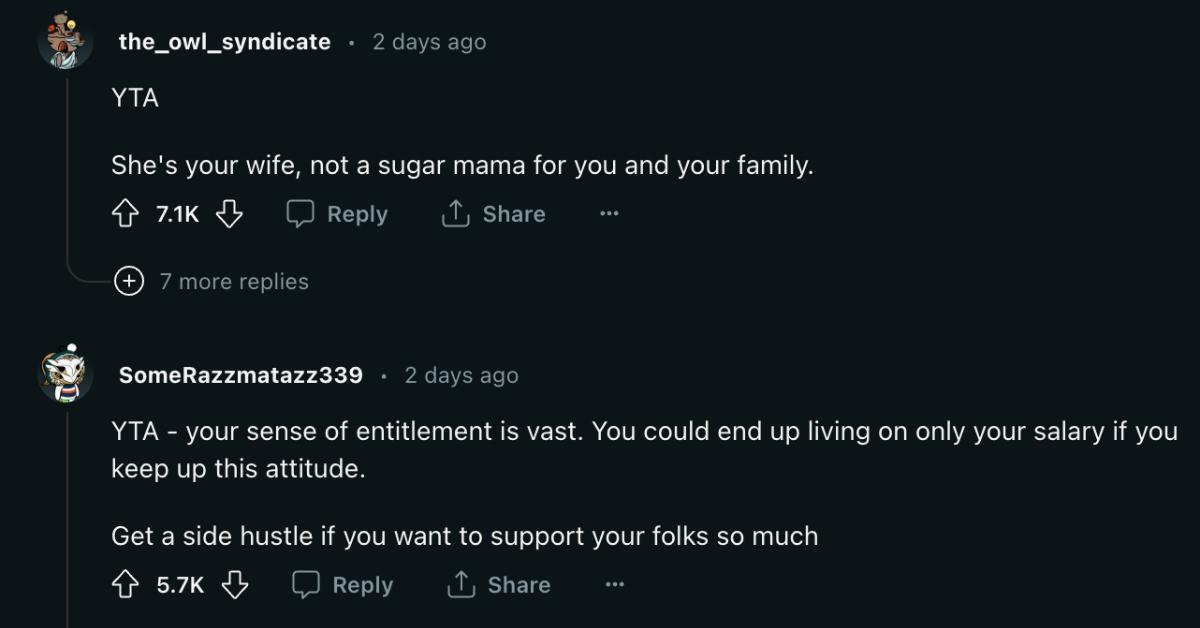 Reddit users weighed in and sided with OP's wife. "YTA. She's you wife, not a sugar mama for you and your family." Others called him entitled and suggested he pick up some extra work.
Article continues below advertisement
OP definitely got the message loud and clear. "This post has been kind of a slap in the face and I fully expected everyone to tell me I'm NTA, but it turns out I am," he edited it to say. He further explained that he loves and appreciates his wife.
At the suggestion of some users, he also noted that he'll start looking for a job on the side to help support his parents. Leave it to Reddit to sure put this man in his place.