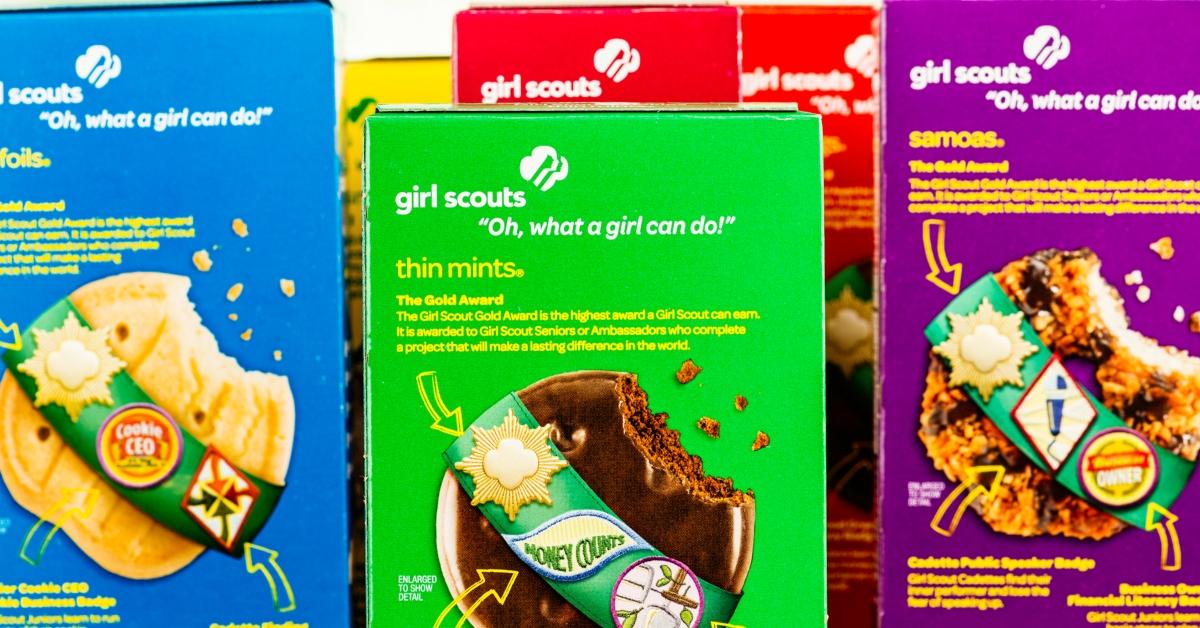 8 Retired Girl Scout Cookie Flavors That We Sadly Wish Would Make a Comeback
Loved by people of all ages, Girl Scout cookies are an iconic American treat. With their wide arrange of flavors that can satiate any chocolate, lemon, or caramel lover, these cookies certainly bring a smile to many people's faces.
Recently, the troop just announced a new flavor that will be added to the 2021 lineup.
Article continues below advertisement
Girl Scouts announced that Toast-Yay! will be making its cookie debut in the new year. The delectable new addition will definitely be a hit with breakfast lovers as it was inspired by the classic french toast. Toast-Yay! cookies have hints of cinnamon with a white icing base, and they're even shaped like a piece of toast.
The new cookie will be added to the 2021 lineup alongside fan-favorites Thin Mints and Caramel deLites (also known as Samoas).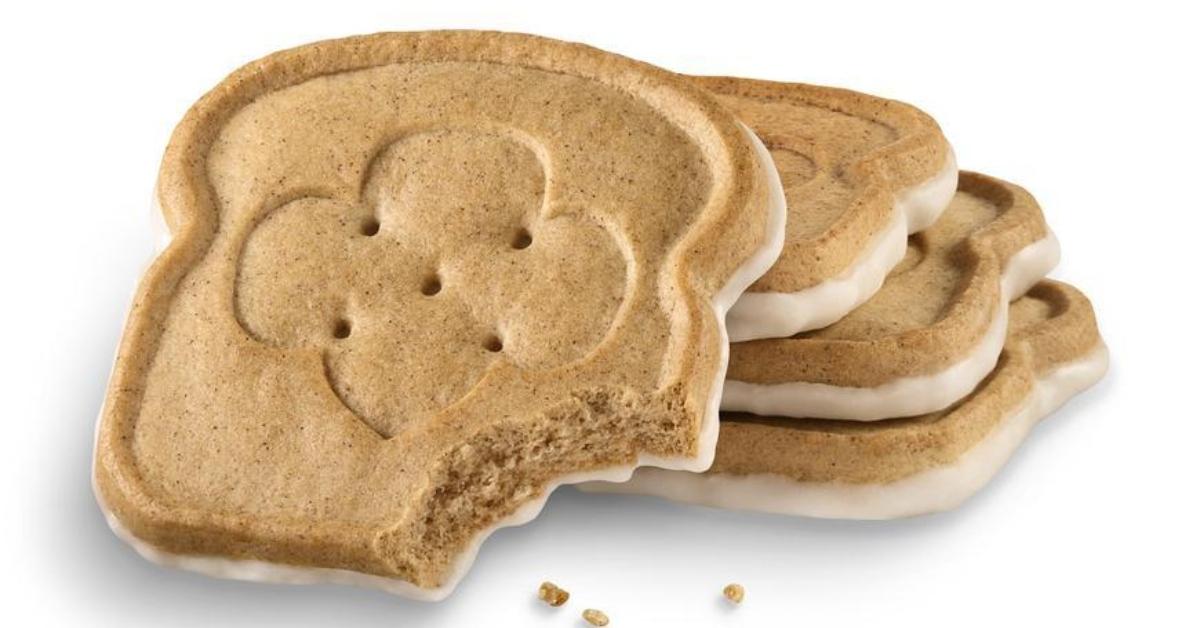 Article continues below advertisement
But, did you know these popular flavors were not always available for your enjoyment? In fact, there are more than a dozen Girl Scout cookies that have been discontinued after their release. Keep reading to find out more about these retired troop cookies that are definitely missed.
Check out these retired Girl Scout cookies flavors!
While some cookie combinations are certainly just not meant to be, others definitely sound tasty, which makes us question why they were even shelved by the troop in the first place. Check out these eight cookies that are missed by many.
Article continues below advertisement
1. Animal Treasures
Older generations, including millennials (sorry Gen Z), may remember the sweet taste of Animal Treasures. These shortbread cookies, which were covered in chocolate, were produced in 1999 until 2005. They were discontinued and replaced with Thanks-A-Lots, which you can purchase today.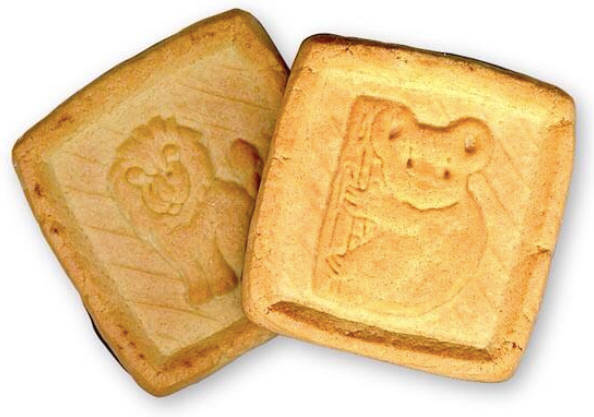 Article continues below advertisement
2. Cinna-Spins
In 2007, Girl Scouts introduced audiences to a more health conscious cookie, Cinna-Spins. The low calorie dessert was prepacked and contained five cookies that equaled just 100 calories. However, the healthy snack only lasted one year before they were retired.
3. Upside Downs
If you're a '90s kid, you probably remember Little Debbie's Oatmeal Creme Pies. During that decade, Girl Scouts tried to compete with the popular oatmeal cookie dessert with a layer of icing by creating a similar product known as Upside Downs (via CafeMom). But, it seems nothing could take down Little Debbie and the troop discontinued the cookie.
Article continues below advertisement
4. Iced Berry Piñatas
From 2003 until 2005, you may have gotten your taste buds on Iced Berry Piñatas, which was a strawberry jelly cookie that contained a layer of icing and cinnamon crumbles. Uh, yum!

Article continues below advertisement
5. Olé Olés
Another low calorie cookie made its way into Girl Scouts in the early 2000s, but this reduced-fat powdered sugar dessert with coconut and pecans was not a fan-favorite and was cut from the list after just a couple years.
Well, there are probably not many people missing these cookies today.
6. Le Chips
Chocolate chip cookies are definitely a favorite cookie type for many people. Girl Scouts created their take on the classic sweet treat in the '90s with Le Chips, which was a chocolate chip cookie sprinkled with hazelnuts.
However, Le Chips entered the Girl Scouts cookie graveyard after just one year on the market.
Article continues below advertisement
7. Kookaburras
In the '80s, Girl Scouts created a cookie known as Kookaburras, which were supposed to be similar to Kit Kats. The cookie was a chocolate-covered rice crispy with caramel (via Eat This).
Can we vote to bring back the Kookaburras?
8. Juliettes
In the mid-80s, Juliettes (also called Golden Nut Clusters) hit the market. The cookie was a combination of caramel and pecans that were coated in milk chocolate. They were shelved after two years, but resurfaced in 1993 ... before being discontinued. Honestly, we wouldn't hate if Girl Scouts brought these treats back for a third time!