How to Recreate the Famous TikTok Peanut Butter Cookies for Your Friends and Family
Impress your friends and family with TikTok's famous peanut butter cookie recipe — they're totally effortless and seriously delicious.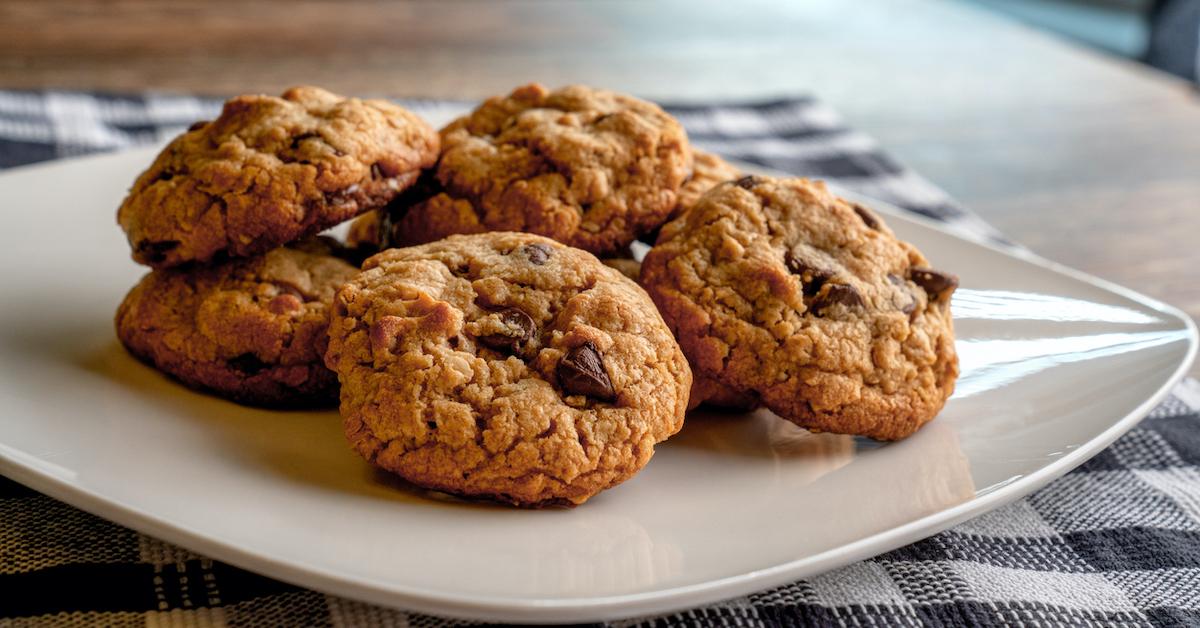 At this stage of the coronavirus quarantine, someone in your Instagram feed has most likely broken out a pair of oven mitts, an apron, and a standing mixer to bake the Insta-worthy creation they don't usually have time to make. And since amateur bakers (like us) always appreciate a delicious and secretly easy recipe, we're always satisfied with TikTok's life-saving kitchen hacks.
Article continues below advertisement
The latest viral TikTok creation that many of us are absolutely dying to tackle right now is TikTok's peanut butter cookie recipe. Not only are these babies effortless, but they also require very few ingredients — stay tuned for everything you need to know before whipping up a batch for your friends and family.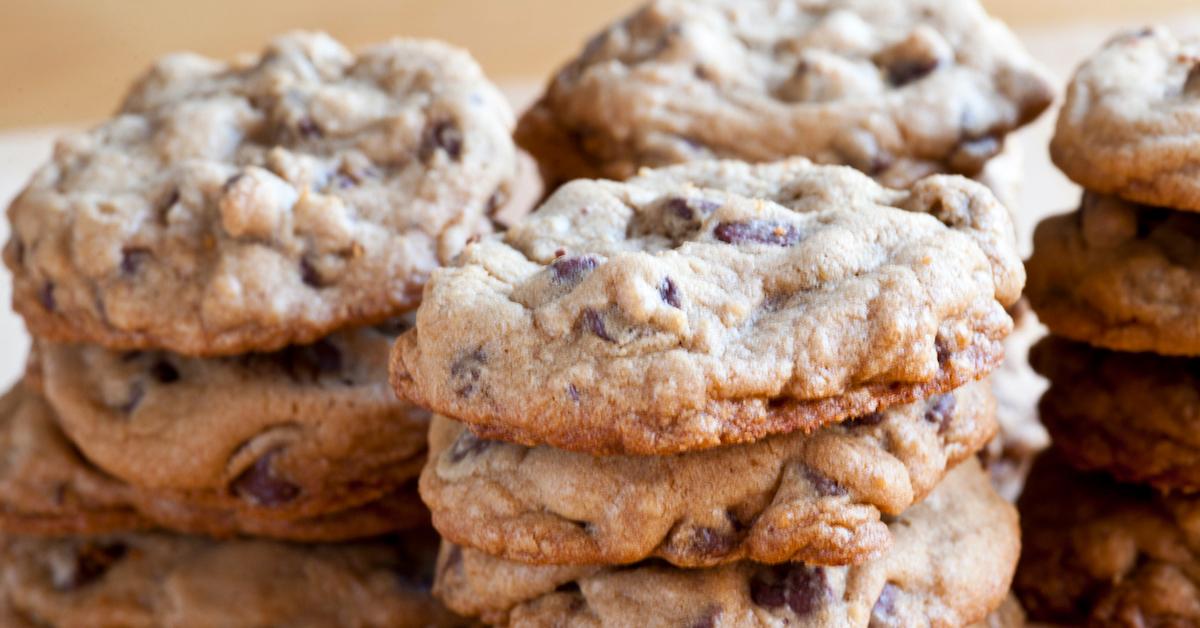 Article continues below advertisement
What are TikTok's peanut butter cookies, and why are they so popular right now?
Basically, TikTok's peanut butter recipe combines everything delicious the world has to offer: peanut butter, chocolate chips, sugar, and — most importantly — carbs. Need I say more? They require very few (and incredibly cheap) ingredients, take less than 20 minutes to prep, and once they emerge from the oven, they provide you with the ooey gooey sweet snack that you most likely crave on a regular basis.
Scroll down to read Twitter's raving reviews of the recipe in question. Twitter user @AbigailsMommaC made them for her family, and her dad said they are "the best damn cookies he's ever had," while Twitter user @dreea_g18 gave them three fire emojis, and @selinak28 claimed they're "soooo good." Clearly, you won't want to sleep on making them, especially considering the amount of free time you now probably have these days.
Article continues below advertisement
Article continues below advertisement
So, how does one make TikTok's peanut butter cookies?
The OG peanut butter cookie recipe was shared by TikTok user @Foodies, and based on the reviews from above, it's clear that they absolutely slayed the tutorial. Start out by simply preheating the oven to 350 degrees. Grab a greased baking sheet (or line it with parchment paper), and locate a large mixing bowl.
Article continues below advertisement
In the bowl, mix one cup of brown sugar with one cup of peanut butter, one large egg, one teaspoon of baking soda, and half a cup of chocolate chips. Once the six ingredients are blended, divide the mixture into 12 cookies on the greased baking sheet, and bake for 8 to 12 minutes at 350 degrees. The result definitely will not disappoint.
Article continues below advertisement
A few tips from those who have tried the recipe:
One TikTok user who attempted the recipe took to her blog, Chelsweets, to recommend taking them out of the oven, and adding extra chocolate chips to the top for a little extra gooey-ness. She also advises bakers to sprinkle sea salt on the top for a sweet-salty contrast.
TikTok user @allisonpaints also doled out advice, according to HIT C, saying if the batter is too oily, the egg hasn't completely mixed in. She notes that if your batter isn't dry enough to separate into balls, you should try a different brand of PB, because yours might be too thin.
Article continues below advertisement
Baking isn't always simple, per se, but right now, TikTok has our back. Needless to say, these are definitely next on my quarantine to-do list.