TikTok's Whipped Coffee: A Complete Breakdown of the Viral Drink
Whipped coffee is the latest TikTok trend to go totally viral, so stay tuned for a breakdown of the popular drink and a tutorial on how to make it.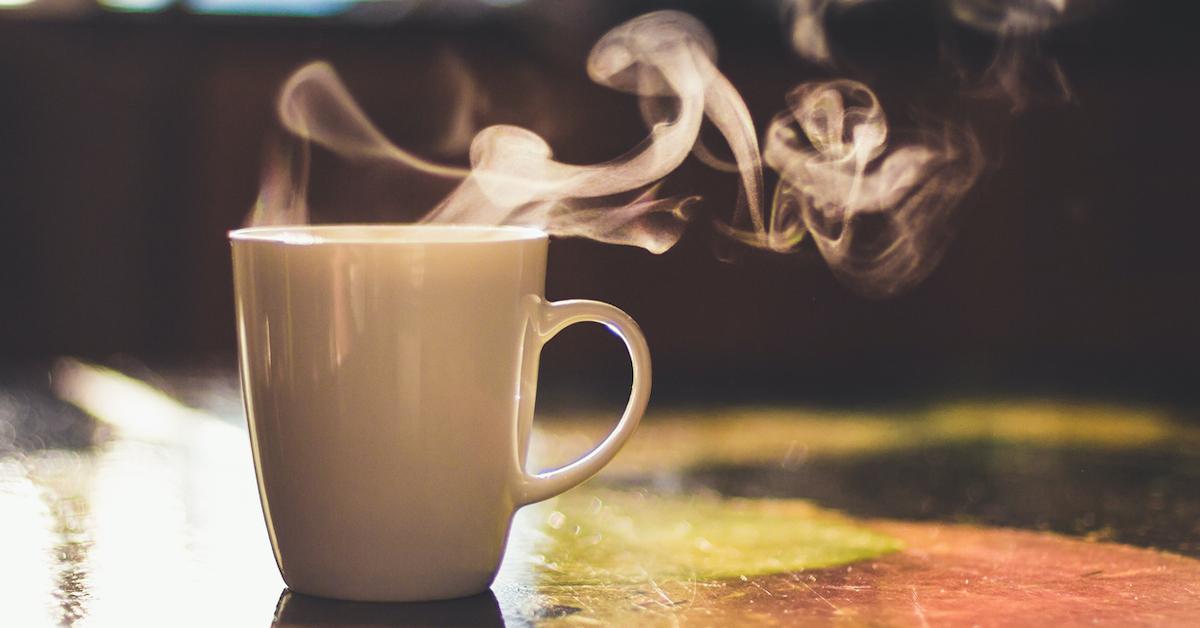 Every day, a new viral trend emerges from the depths of TikTok, whether it entails requesting a special Starbucks order, completing some sort of challenge or prank, lip-synching to an iconic video or reality show, or doing a specific dance. And now — while everyone is quarantined in the comfort of their own homes — TikTok users have taken to the app to make a brand-new creation called whipped coffee.
For a breakdown on the new viral phenomenon, here's how you can make TikTok's whipped coffee.
Article continues below advertisement
What is whipped coffee and how did it become so popular on TikTok?
Basically, TikTok's new whipped coffee trend shows TikTok creators making a sophisticated coffee-based drink that truly looks like a next-level latte from a professional barista. However, according to HITC, the creators behind these tasty looking beverage don't have access to A-grade coffee machines or barista-level skills.
Article continues below advertisement
This is essentially the amateur barista's bold and adventurous attempt to make a high-end beverage with barebones ingredients, tools, and skills, and honestly, the result — which is whipped coffee — looks truly amazing. Like, from any coffee snob's perspective, this is a work of art. In all honesty, I'm looking into making one for myself, and luckily, almost anyone can do it on their own.
How does one make whipped coffee by themselves?
Like I said before, making whipped coffee is relatively simple, and although the results appear to be fancy and incredibly high-end, just about anyone can do it. In terms of ingredients, you can buy everything you need from just about any convenience store, bodega, corner store, or grocery store — in fact, all you need is instant coffee, sugar, and water. It's truly that simple.
Article continues below advertisement
TikTok user @sumu_100 created a tutorial that breaks down the steps to make whipped coffee, for non-baristas and TikTok insiders (aka viewers like myself). To kick things off, start out by combining one teaspoon of instant coffee with one teaspoon of sugar, as well as one teaspoon of water in a mug. Mix everything together for about five minutes, and once it turns a creamy caramel color, top it all off with milk. Then, presto! You are king of all the coffee.
Article continues below advertisement
Here are the best whipped coffee videos on TikTok right now:
Whipped coffee TikTok videos are undeniably addicting to watch, and creators have gone on to make their own versions of the tantalizing drink. So while you're quarantined in your home these next few weeks, definitely watch all of them, and consider making some for yourself. Maybe you weren't planning on hopping aboard the TikTok train before, but now is a better time than ever to do so — I would do anything for these coffee-based beverages TBH.
Article continues below advertisement
Whether you're bored at home during this wild coronavirus pandemic or if you're simply jonesing for a little extra caffeine, trying this enticing new TikTok trend is definitely a must. Your ~skills~ are bound to impress just about anyone.