Billionaire Richard Branson Says He Has the "Most Understanding Wife on Earth"
Richard Branson bragged that he has one of the most understanding wives. So, who is billionaire Richard Branson married to? We have all the details!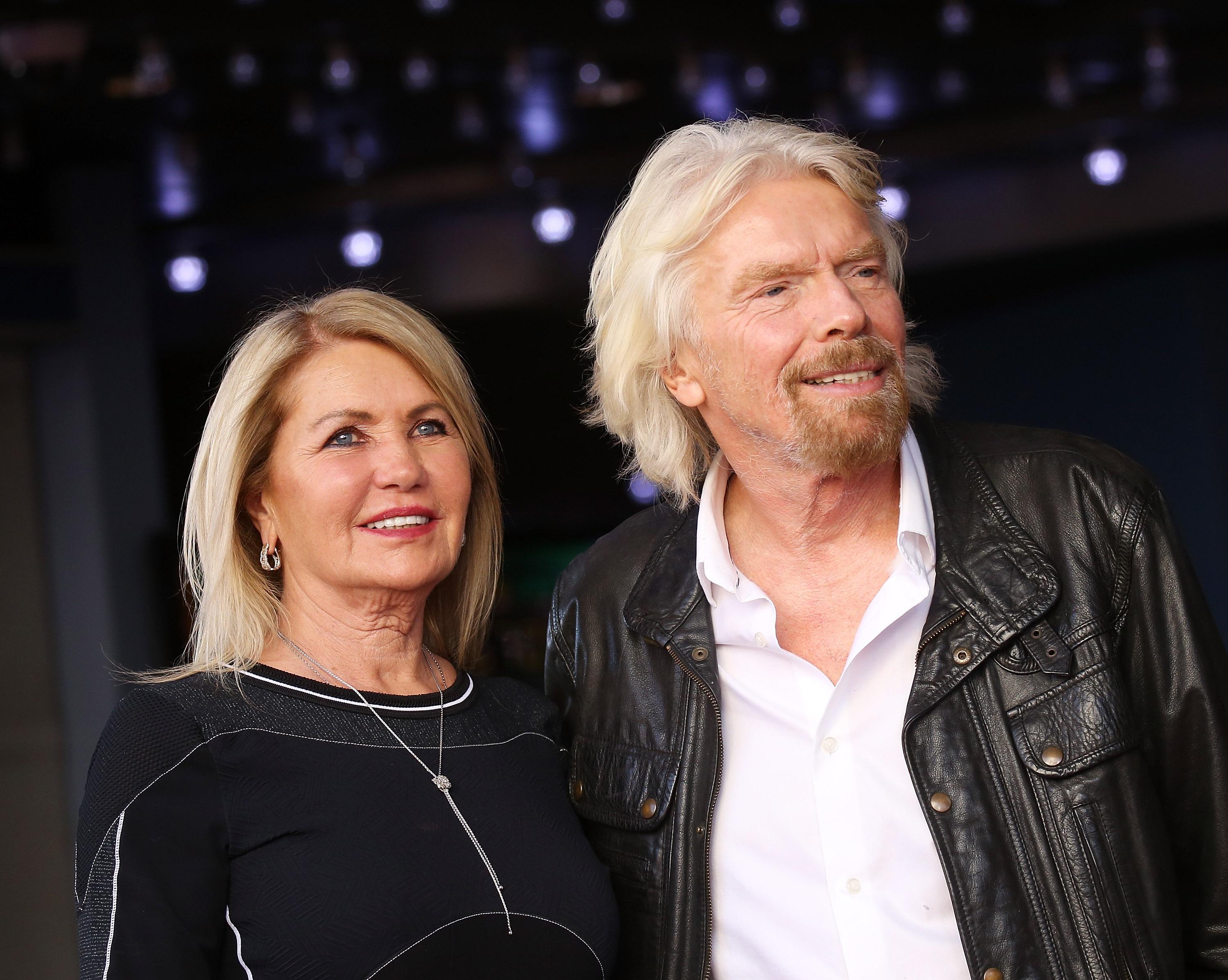 There are a handful of people in the world who hold 99 percent of the wealth. Some may call them the "elite" while others refer to these astronomically wealthy individuals as the "one percent." Business guru and investor Richard Branson is part of that group.
Article continues below advertisement
Now, just because there are only a few people who can be a part of the wealthy elite doesn't mean there aren't others who don't benefit from it — including spouses and children. So, who is Richard Branson married to? We have all the details on his wife of 32 years below!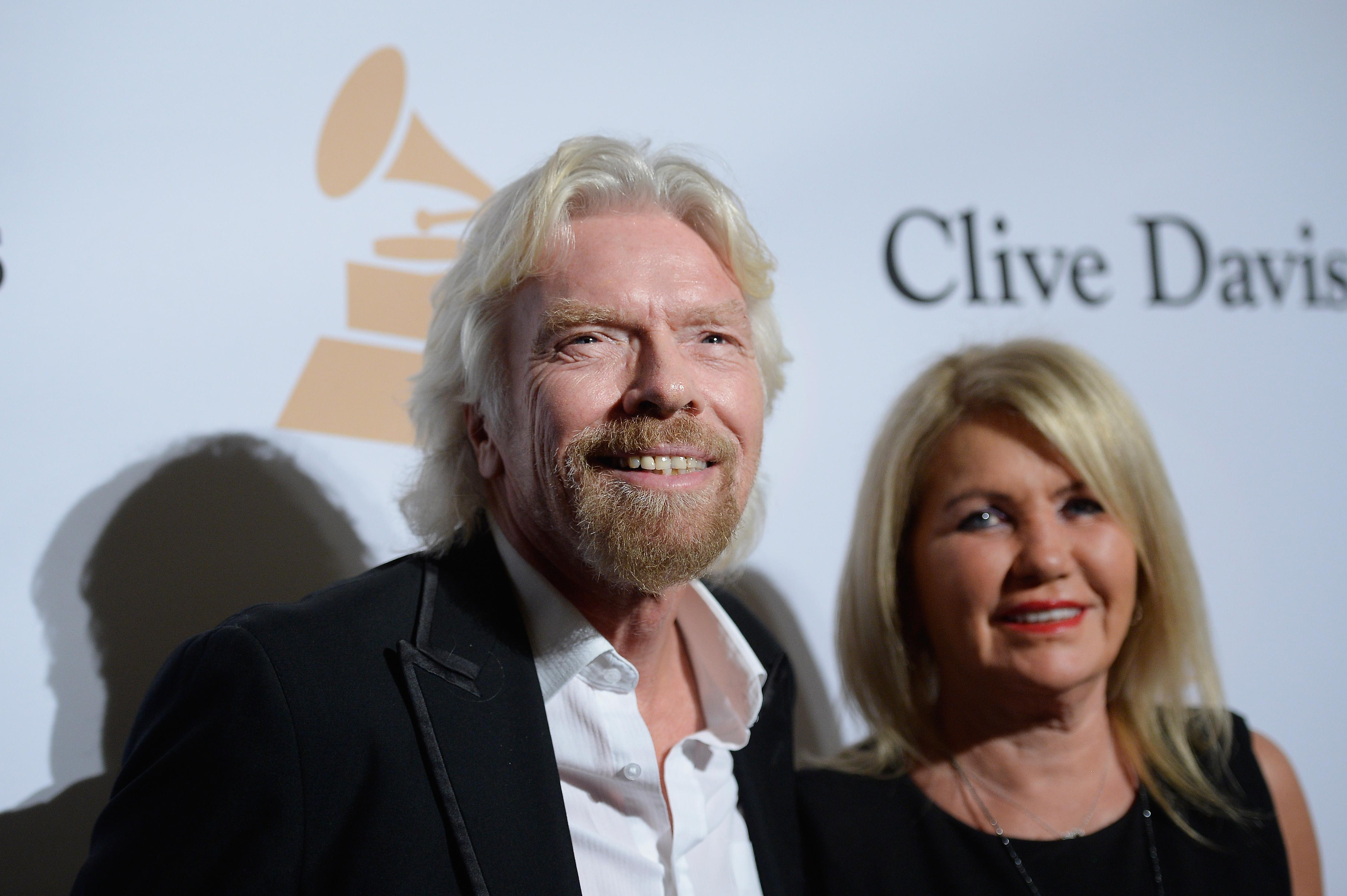 Article continues below advertisement
Richard Branson married Joan Templeman in 1989.
While Richard Branson may be one of the most successful businessmen of all time, his relationship record isn't too shabby either. Richard and his wife, Joan Templeman, have been married for more than 30 years and still seem stronger than ever.
Article continues below advertisement
The two first met in 1976 at Virgin Records studios. They were together for over a long time before tying the knot in 1989 at Richard's private island, Necker Island, a 74-acre island in the British Virgin Islands in the Caribbean Sea.
In 2020, after more than 30 years of marriage, Richard took to his blog to pen a love letter to Joan.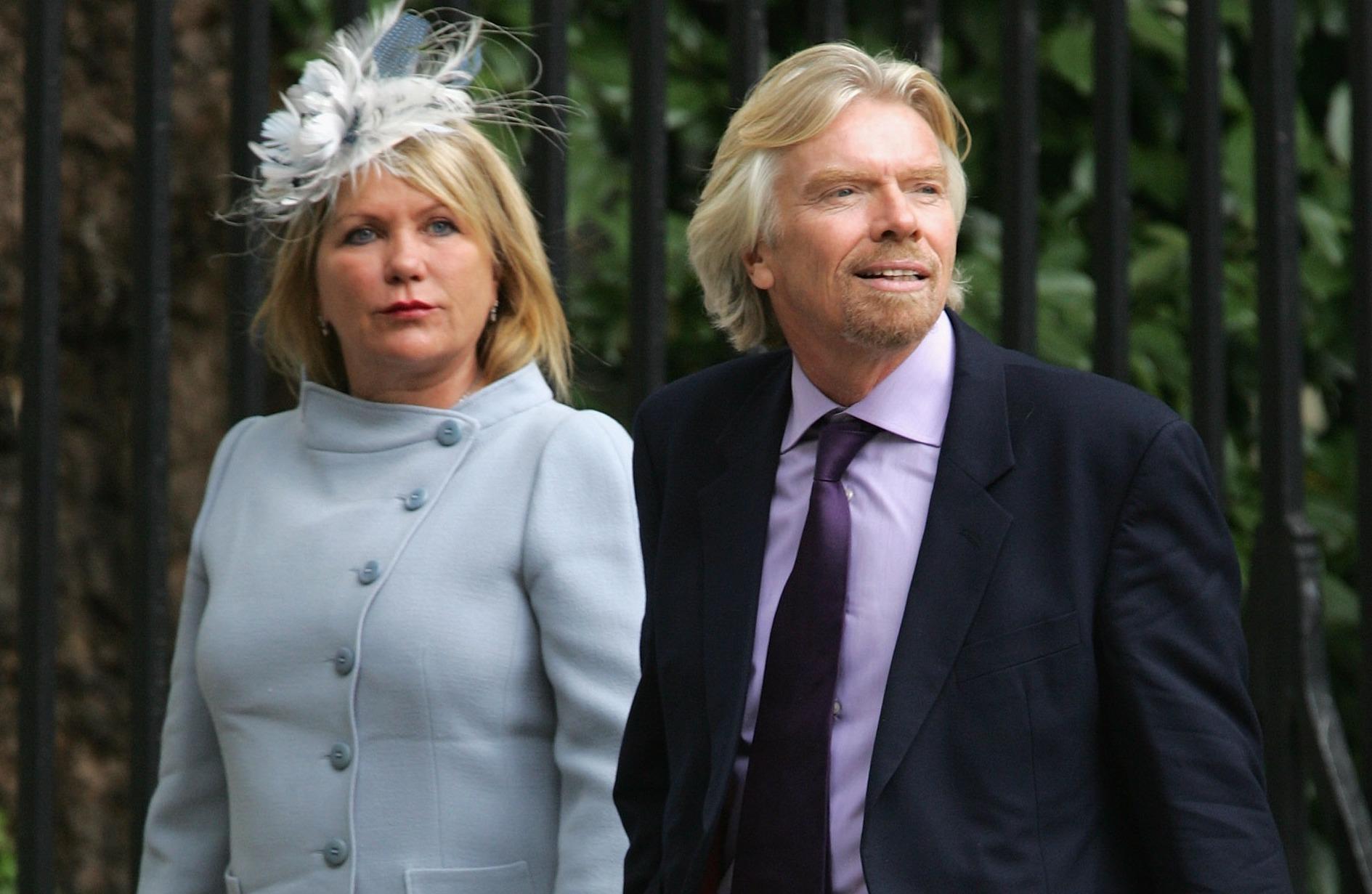 Article continues below advertisement
"I experienced love at first sight upon meeting a blond-haired, down-to-earth, Scottish beauty named Joan, who just happened to be making a cup of tea," he wrote. "I generally make up my mind about someone within 30 seconds of meeting them, and Joan won my heart instantly. She was unlike any other woman I had ever met."
Article continues below advertisement
He continued, "She was beautiful. She was bright. She was witty. She was down to earth. She was fun. And she had eyes made of magic."
Joan was nervous and excited about Richard's journey into space.
It was announced in 2021 that Richard Branson would be heading to space on his rocketship, Virgin Galactic. He was blasted 55 miles to the edge of space at three times the speed of sound. He told Daily Mail, "As a kid, I always dreamed of building a spaceship to go to space on," he said. "It used to be cardboard boxes, then it became a bit bigger: toy spaceships."
Article continues below advertisement
When it came to how his family was feeling about his risky trip, he explained that Joan was a bit nervous but understanding of his goals. "As a family, we love to say 'yes,' but my wife is the sort of person who would be terrified on a Virgin Atlantic airplane."
He joked that she told him she wouldn't be going to his funeral if something happened to him. He also described her as "the most understanding wife on Earth."
Article continues below advertisement
Richard Branson was married previously to Kristen Tomassi.
Richard married Kristen Tomassi in 1972. The two tied the knot in an Anglican marriage ceremony at Holy Cross Church in Shipton-on-Cherwell. The couple were only 20 and 21 years old at the time.
Article continues below advertisement
Unfortunately due to some complicated intimacy issues, the couple did not last long. In Richard Branson's autobiography, Losing My Virginity, Richard spoke about how whenever he and Kristen tried to be intimate, a painful rash spread across his body. After consulting with numerous doctors, nothing seemed to help. Eventually, Richard Branson and Kristen Tomassi parted ways and divorced in 1979.
Article continues below advertisement
Richard Branson is the father to three children, one of whom is deceased.
In 1979, Richard and Joan's daughter Clare Sarah was born. Tragically, Clare was born three months premature, and she died just a few days later. In a 2009 interview with Piers Morgan, Richard described the experience as being "horrendous." He also said that it took many months for him to start to recover from the loss. "The mending process takes time and it didn't really start until Holly was born 18 months later … but I suspect for the mother it's never completely completed, he said.
Richard and Joan welcomed their daughter Holly in 1981, and then had a son — Sam — in 1985. Today, Holly is a member of the Virgin Management Leadership team. She graduated from University College with Medical and Physiology degrees and has a passion for adventure just like her father. Sam founded a production company called Sundog Pictures. He splits his time between London and Bali and has two children of his own.
What is Richard Branson's net worth?
It's no secret that Richard is very, very rich. Not just anyone can afford to go to space basically on a whim, after all. As for Richard's actual net worth, current reports put him at around $5.9 billion USD. That's basically nothing compared to people like Jeff Bezos and Bill Gates, but it's probably fair to say that Richard is not hurting for cash.