Jeff Bezos Was Born Jeff Jorgensen — What's His Ethnicity?
What is Jeff Bezos's ethnicity? Plus, who does the Amazon founder date, and what's all the commotion about him going to space? Details inside!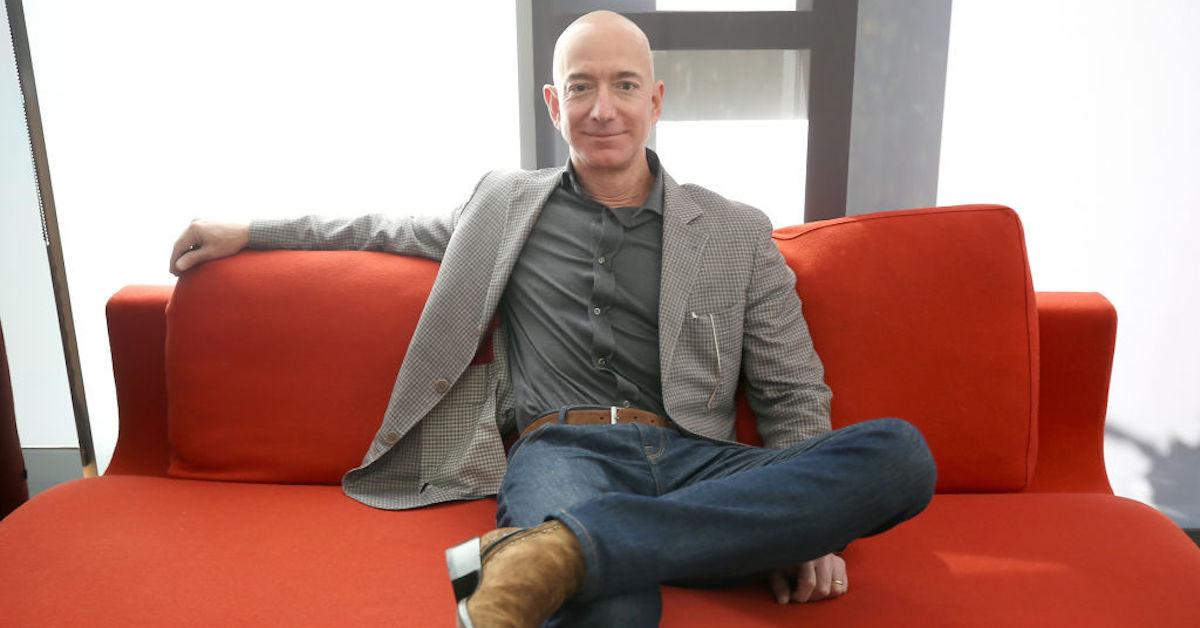 Love him or hate him, you've most likely heard of Jeff Bezos. The man behind Amazon – the largest e-commerce space in the world – has revolutionized retailing and completely changed the way people shop. But while so many people know about Jeff's company and earnings (on July 20, 2020, he made $13 billion in one day), many have questions about his personal life.
Article continues below advertisement
Plus, Jeff also has many wondering about his ethnicity. So, let's learn more about where Jeff Bezos is from, who he's dating, and what's going on with his recently announced trip to space.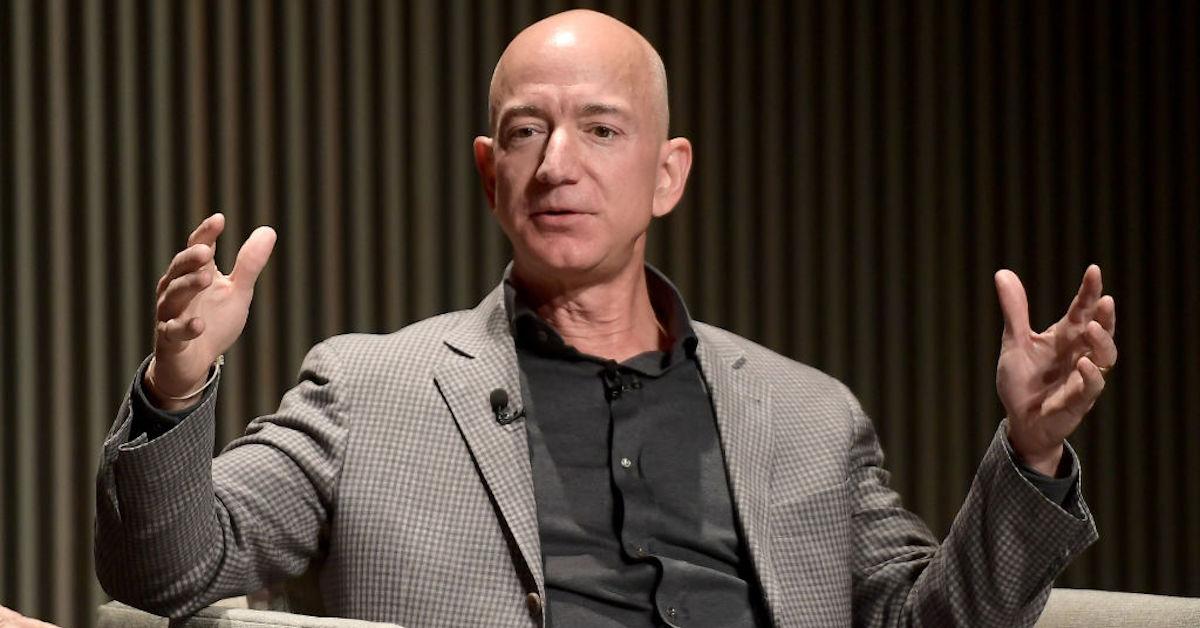 Article continues below advertisement
What is Jeff Bezos's ethnicity?
Billionaire Jeff Bezos may be one of the richest men in the world, but his childhood wasn't so different from anyone else's. Jeff was born Jeffrey Preston Jorgensen in Albuquerque, N.M., to Jacklyn Gise Jorgensen and Ted Jorgensen.
Jeff's father's family was originally from a small island called Samsø, which today is a municipality of Denmark. The family immigrated to Chicago in 1990, where Jeff's father Ted was born.
It's unclear where exactly in the U.S. Jeff's mother, Jacklyn Bezos (née Gise), was born, but it was most likely in Washington, D.C., where her father worked as an administrative assistant in the U.S. Department of Agriculture.
Jacklyn's family had been in the U.S. for a few generations by the time she was born, but with the family name Gise, her ancestors most likely originally immigrated to America from England, where that name first appeared in 1066.
Article continues below advertisement
Unfortunately, Jeff's parents only stayed together for a year after Jeff was born. Some time later, while attending night school, Jacklyn fell in love with a classmate, Miguel "Mike" Bezos, an immigrant from Cuba.
Jacklyn and Mike married in 1968 and moved to Houston. Soon after the wedding, Mike also adopted Jeff as his own son, and the 4-year-old's last name was officially changed from Jorgensen to Bezos.
Article continues below advertisement
Who is Jeff Bezos's girlfriend?
In 2019, the bombshell news broke that Jeff and his wife MacKenzie were getting a divorce after 25 years of marriage. Just a few hours later, the world learned that Jeff was already in a new relationship with Lauren Sanchez, whom he had allegedly been seeing since 2017.
Lauren started her career in national media working for Extra and Fox Sports. While she was still an anchor, Lauren also learned to fly, and in 2017 she founded Black Ops Aviation, an aerial filming company that has worked on Hollywood projects like The Twilight Saga and Dunkirk.
Article continues below advertisement
Is Jeff Bezos going to space?
Yes, Jeff Bezos announced on June 7, 2021, that he and his brother, Mark Bezos, will be joining the inaugural flight of the New Shepard, the rocket ship made by Jeff's space company, Blue Origin. The brothers will join the winner of the online auction Blue Origin is currently hosting, which allows people to bid for one additional seat on the spacecraft.
The current bid stands at $2.8 million and will conclude with a live auction on June 12, at which point the number is expected to go much higher. According to the Blue Origins website, the winning bid will be donated to Blue Origin's foundation Club for the Future, which aims "to inspire future generations to pursue careers in STEM and help invent the future of life in space."