What Is Jeff Bezos's Religion? The Amazon CEO Keeps His Beliefs to Himself
Jeff Bezos is one of the richest — and therefore most famous — people in the world, but people are curious: What is the Amazon CEO's religion?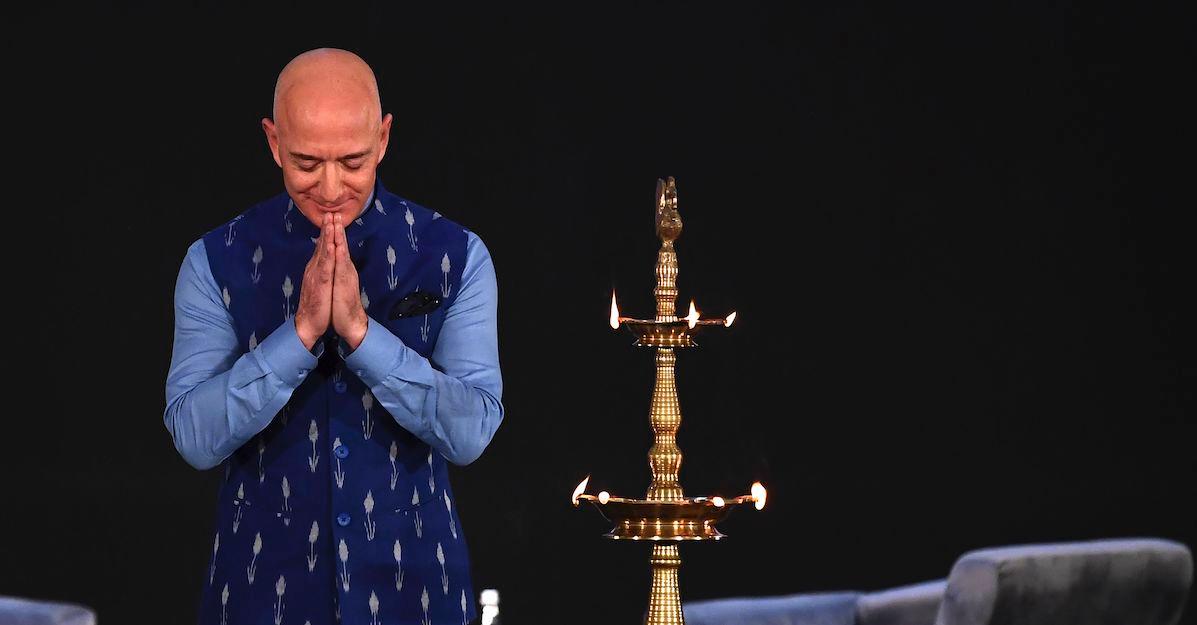 It's usually pretty easy to figure out a celebrity's religion. Whether they've mentioned it in passing, included a Bible verse on a social media post, or shared a holiday photo, there are typically some clues to follow. However, it's an entirely different story for Amazon's founder and CEO Jeff Bezos. Because when it comes to determining his religion, one of the world's richest individuals is an enigma.
Article continues below advertisement
On Feb. 17, Jeff announced he has pledged $10 billion to fight climate change. "Climate change is the biggest threat to our planet," he wrote on Twitter. "I want to work alongside others both to amplify known ways and to explore new ways of fighting the devastating impact of climate change on this planet we all share."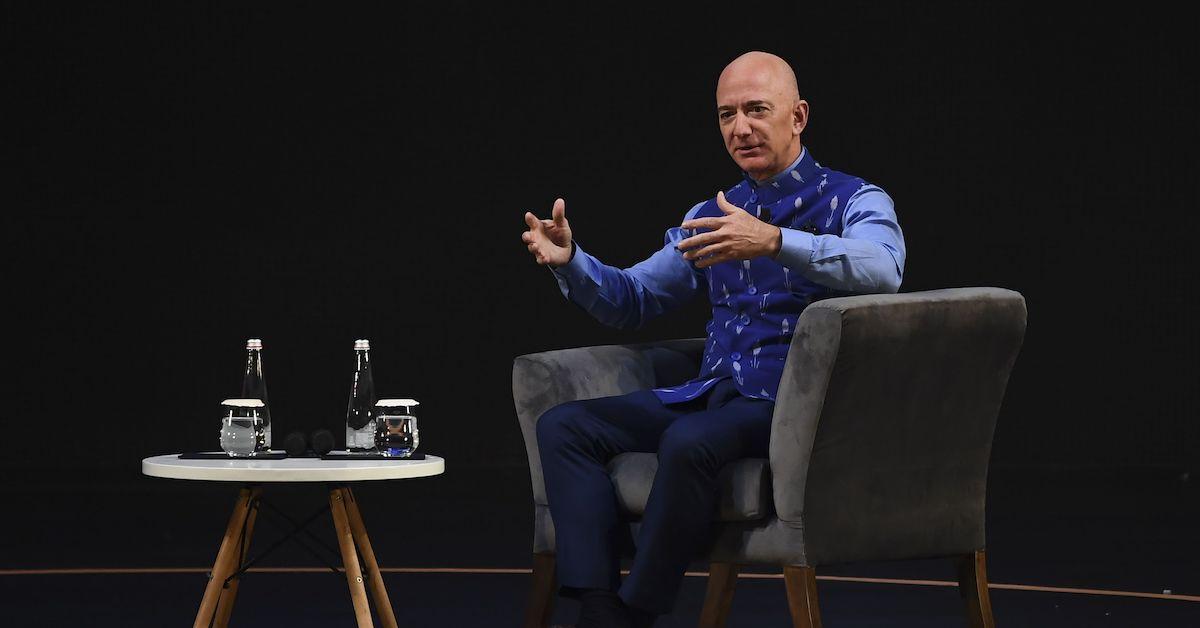 Article continues below advertisement
Given that Jeff will begin issuing grants to the Bezos Earth Fund this summer, plenty of people now have a renewed interest in the Amazon founder's personal life. Many are likely wondering if he has any religious affiliation — and if so, what that might be. Let's take a closer look.
Article continues below advertisement
Jeff hasn't publicly disclosed his religion.
The thing is, neither Jeff nor his now ex-wife MacKenzie Bezos has ever publicly declared what their religion might be. This makes it pretty difficult to determine whether either of them is religious at all.
A Quora post from 2018, which was written by a former Amazon engineer, claims Jeff isn't Jewish. I mean, it seems legit, and it does rule out one major religion. But it also doesn't explain what Jeff's religious beliefs are, or if he has any to speak of, to begin with.
Article continues below advertisement
The religious backgrounds of Jeff's wife and family offer some clues.
MacKenzie's parents, Jason and Holiday Tuttle, are active in the Catholic community in Palm Beach, Fla., according to Business Insider. They attended an annual gala from 2015-2017 for the Catholic Charities of the Diocese of Palm Beach. Additionally, Holiday serves on a parish committee at St. Edward's Roman Catholic Church.
Although MacKenzie's parents' participation in the Catholic faith today doesn't necessarily guarantee she was raised under this faith growing up, there's a good chance she might have been. Still, children aren't obligated to follow their parents' religious practices, either. And even if MacKenzie were a practicing Catholic, that doesn't mean Jeff followed suit while they were married.
Article continues below advertisement
As for Jeff's family, his adoptive father, Miguel "Mike" Bezos seems to have been raised in the Roman Catholic Church. But he later married Jacklyn Jorgensen in a Protestant-affiliated church. So it's unclear what religion (if any) Jeff was raised under.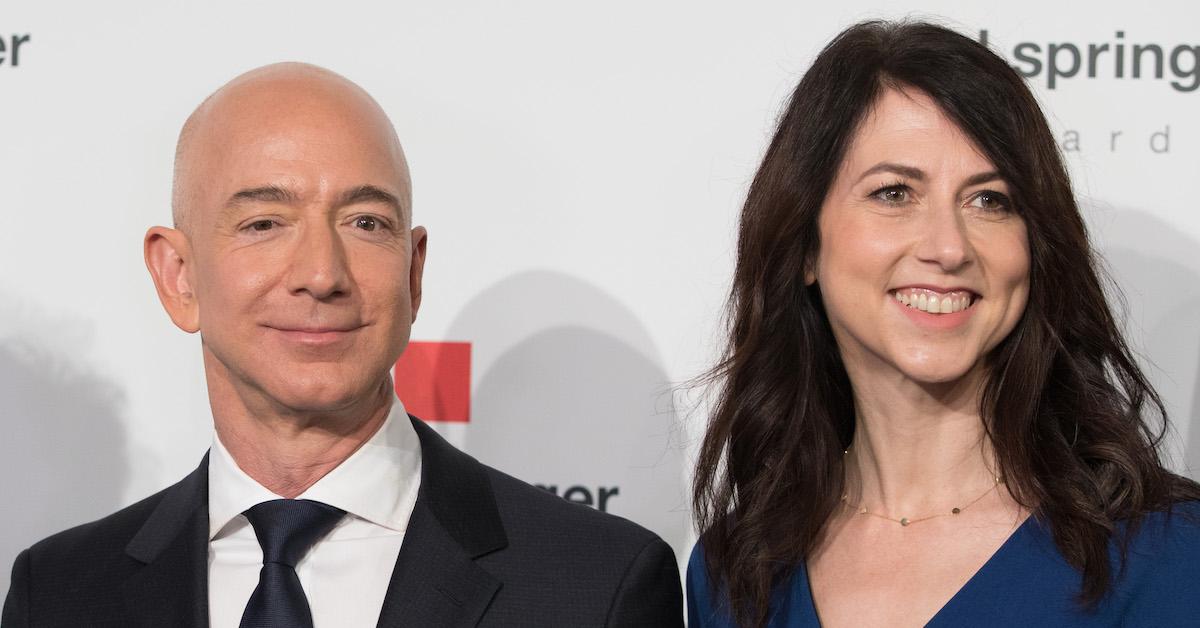 Article continues below advertisement
Jeff and MacKenzie's marriage certificate offers a clue... maybe.
Jeff and MacKenzie's 1993 marriage certificate shows the Rev. Richard Riccardi officiated their ceremony on Palm Beach Island, Business Insider reported. It turns out Riccardi is the Presiding Bishop of the Old Catholic Church of New Utrecht. So perhaps Jeff is Catholic after all.
Or maybe — like plenty of us who engage in late-night Amazon shopping sprees and then anxiously await our packages thanks to Amazon Prime's two-day shipping — Jeff really belongs to the Church of Amazon.
Article continues below advertisement
Still, there's no law requiring you to have a religion.
More individuals than ever are self-reporting no religious affiliation. A survey published in 2019 Pew Research Center found: Atheists now comprised 4 percent of U.S. adults (up from 2 percent in 2009); agnostics are at 5 percent (up from 3 percent in 2009); and Americans who reported their religion as "nothing in particular" are at 17 percent (up from 12 percent in 2009).
Who knows? Perhaps Jeff is among these non-religious Americans. Then again, maybe Jeff just prefers to keep his spiritual and/or religious beliefs to himself. (Religion can be a pretty polarizing topic, after all.) Unless he decides to publicly address what his religion is, I guess we'll never really know for sure.