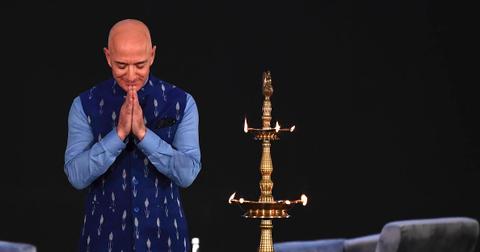 What Is Jeff Bezos's Religion? The Amazon CEO Keeps His Beliefs to Himself
By Michelle Stein

Feb. 19 2020, Updated 2:31 p.m. ET
It's usually pretty easy to figure out a celebrity's religion. Whether they've mentioned it in passing, included a Bible verse on a social media post, or shared a holiday photo, there are typically some clues to follow. However, it's an entirely different story for Amazon's founder and CEO Jeff Bezos. Because when it comes to determining his religion, one of the world's richest individuals is an enigma.
Article continues below advertisement
On Feb. 17, Jeff announced he has pledged $10 billion to fight climate change. "Climate change is the biggest threat to our planet," he wrote on Twitter. "I want to work alongside others both to amplify known ways and to explore new ways of fighting the devastating impact of climate change on this planet we all share."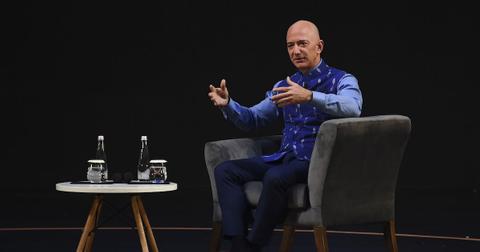 Article continues below advertisement
Given that Jeff will begin issuing grants to the Bezos Earth Fund this summer, plenty of people now have a renewed interest in the Amazon founder's personal life. Many are likely wondering if he has any religious affiliation — and if so, what that might be. Let's take a closer look.
Article continues below advertisement