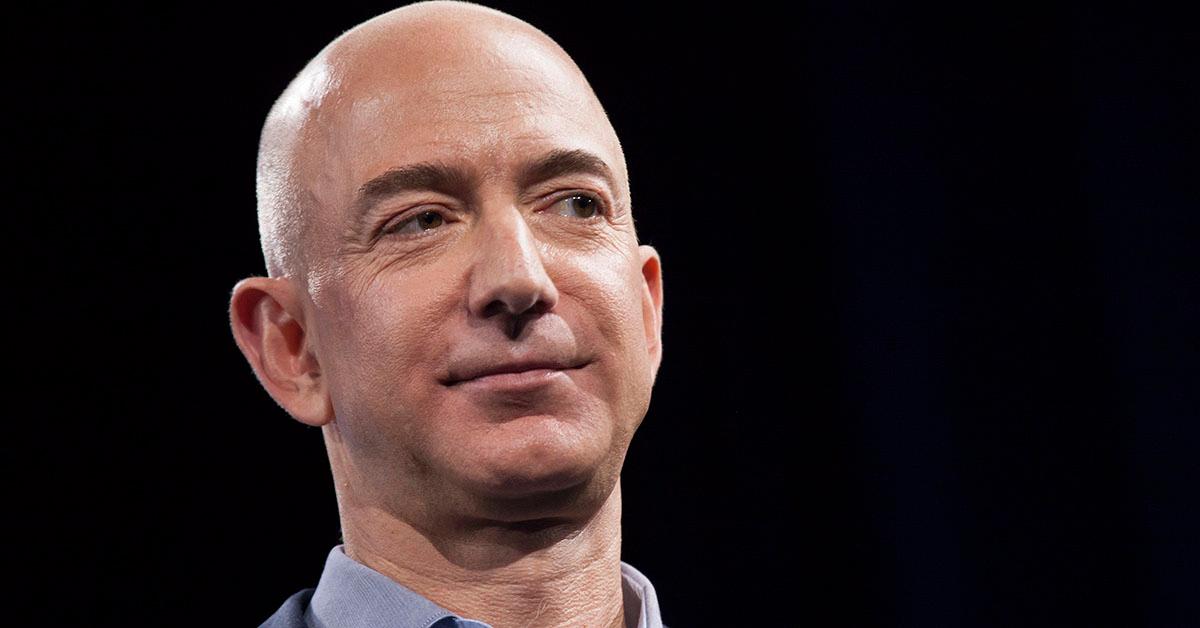 Alexa, Did Amazon Founder Jeff Bezos Sign a Prenup?
Today, Amazon founder Jeff Bezos and his wife McKenzie announced their divorce with a heartbreaking statement on Twitter.
Article continues below advertisement
"We want to make people aware of a development in our lives," it read. "As our family and close friends know, after a long period of loving exploration and trial separation, we have decided to divorce and continue our shared lives as friends. We feel incredibly lucky to have found each other and deeply grateful for every one of the years we have been married to each other. If we had known we would separate after 25 years, we would do it all again. We've had such a great life together as a married couple and we also see wonderful futures ahead as parents, friends, partners in ventures and projects, and as individuals pursuing ventures and adventures. Though the labels may be different, we remain a family and we remain cherished friends."
Article continues below advertisement
While the split seems amicable at the moment, it is not your typical divorce — seeing as Jeff, aka the world's richest man, is worth an estimated $137 billion.
So, does Jeff Bezos have a prenup? 
The couple met in the early '90s after Jeff, who was the vice president of a hedge fund, interviewed her for a job. They tied the knot in 1993 and promptly moved to Seattle, where Jeff opened an online bookstore that would become Amazon. It wasn't until 1997 that Jeff became a millionaire — and outlets are reporting that there is no prenup.
To make matters worse (or better, depending whose side you're on), their home state of Washington is a community property state, which means any assets gathered during the marriage are split 50-50. So, all of his cash assets, Amazon stock, and the couple's 400,000 acres of property will be divided equally. The couple also have four kids together, ranging in age from 13 and 18 years old.
Article continues below advertisement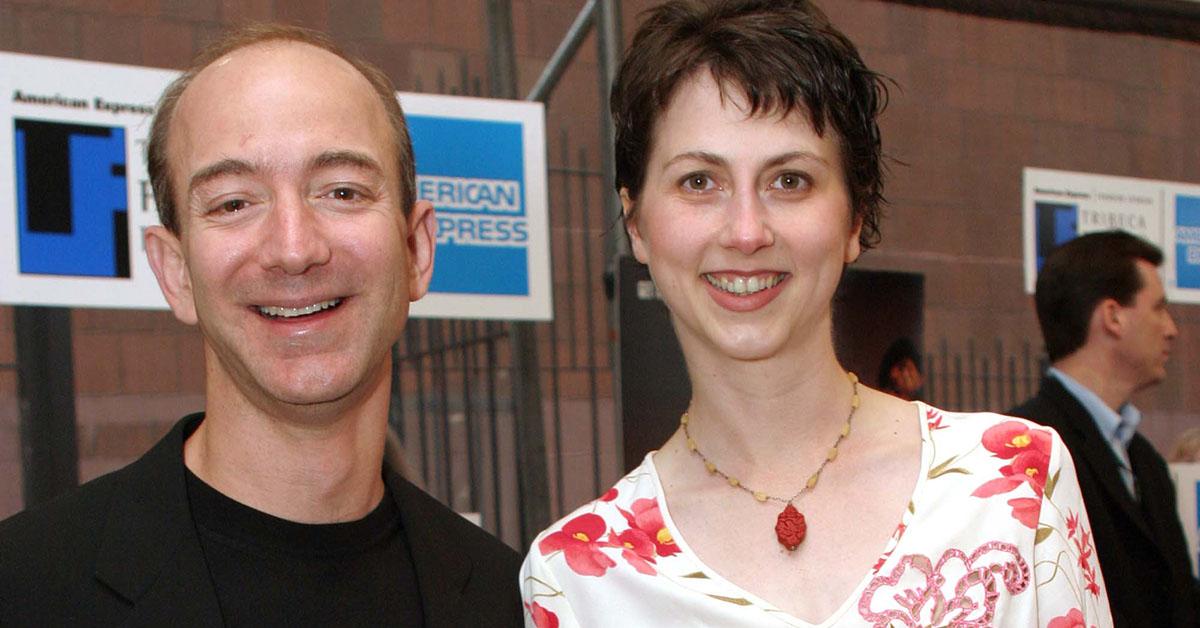 As expected, people flocked to social media to voice their "concern" for Jeff's financial situation. "Jeff Bezos is taking the biggest L of the week. He and his wife are divorcing and if there's no prenup, back up the Brinks trucks. That man is.....was worth $160 billion," one follower tweeted. Another added, "Jeff Bezos is getting divorced and likely has no prenup since he started Amazon after he got married...yikes. This is about to be the most expensive divorce ever..."
A third hilariously chimed in, "Hope Jeff Bezos has a prenup. 50 billion wire transfer not the energy we need in 2019."
Article continues below advertisement
McKenzie is successful in her own right.
This does not mean McKenzie needs her husband's money. The Princeton graduate is an acclaimed author who studied under Toni Morrison and won an American Book Award in 2006 for her novel, The Testing of Luther Albright which you can buy on Amazon here. Plus, McKenzie started the anti-bullying organization Bystander Revolution in 2014 to provide peer-to-peer advice on how to deal with bullying.
However, she has spoken out about being married to a billionaire in the past, and admits she is lucky. "I am definitely a lottery winner of a certain kind," she told Vogue, "and it makes my life wonderful in many ways, but that's not the lottery I feel defined by. The fact that I got wonderful parents who believed in education and never doubted I could be a writer, the fact that I have a spouse I love, those are the things that define me."
Article continues below advertisement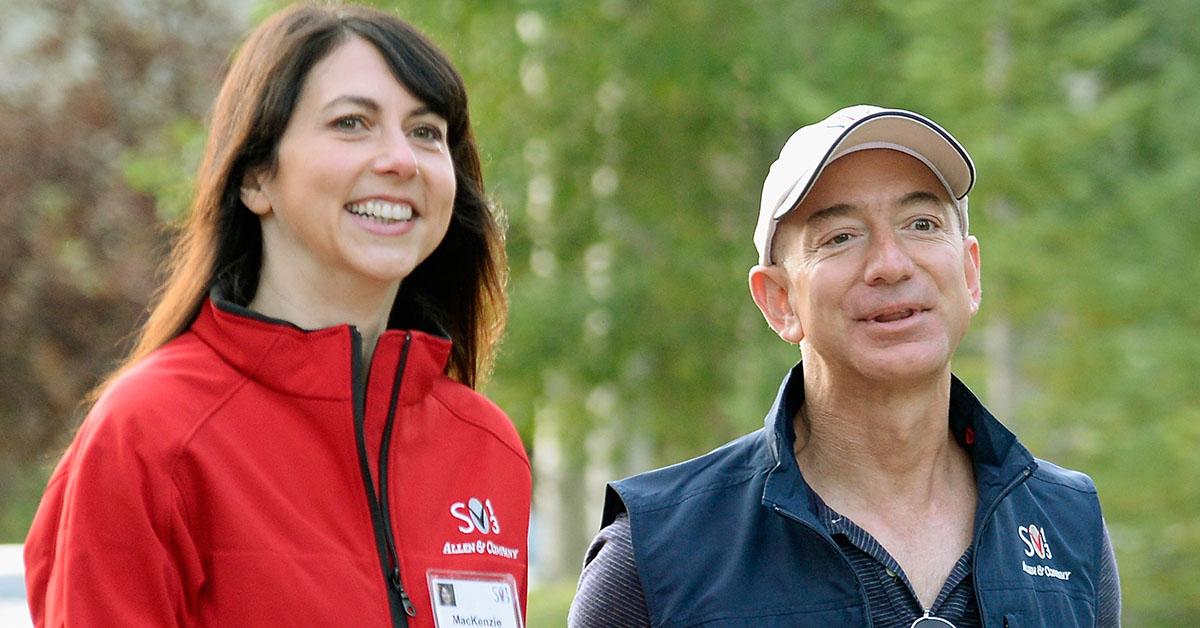 She also opened up about their differences, adding, "Jeff is the opposite of me. He likes to meet people. He's a very social guy. Cocktail parties for me can be nerve-racking. The brevity of conversations, the number of them — it's not my sweet spot."
Fun fact: the most expensive divorce in history involved Alec and Jocelyn "Catwoman" Wildenstein, and their $3.8 billion fortune (adjusted for inflation, it would be $5.7 billion today). The Bezos just beat that by a landslide.