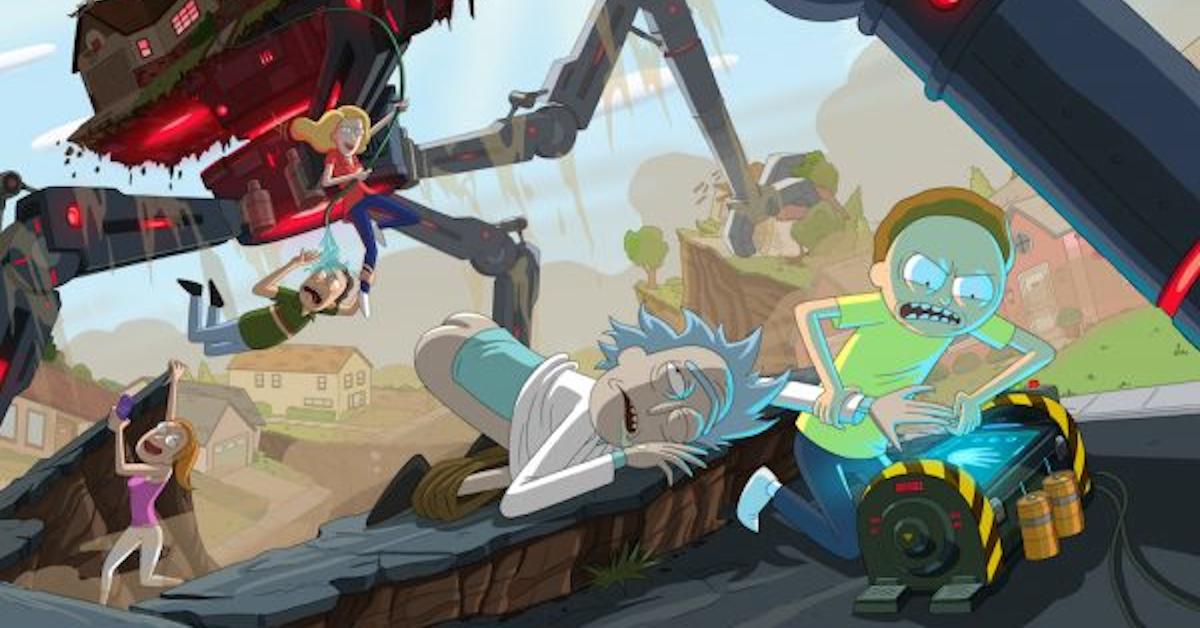 The Early Reviews for 'Rick and Morty' Season 4 Are in and Fans Will Be Very Pleased
Rick and Morty's third season ended sort of retconning the direction the show was heading toward. While the vibe of the series has always been that of sincere cynicism, if you were to hear some of the show's fans talk about the series, you would think that they treated it as some philosophical religion or life code. What's worse, however, are the fans that think watching the show affords them some type of superior intelligence — these people might not like Season 4 then.
Article continues below advertisement
Season 3 reached new heights for an animated series: the narratives were tightly woven with wonderful plots that managed to blend emotionally poignant interactions with the show's characters along with sublime, scatological, and absurdly funny situations, all without sounding too preachy (like BoJack Horseman has been accused of). This made Season 3 a bit philosophical and "deep" at times, but never to the point of being pretentious.
Article continues below advertisement
The end of Season 3 looked like it was going to "reset" the state of the show and bring it back to Season 1's format where the majority of the whacky interactions happened between Rick and Morty on their cosmic adventures, with their family back home in "reality" dealing with more mundane life issues.
The biggest concern that people had with this premise, however, is that they felt the show had progressed far beyond that point.
It's a bit difficult to see these characters develop over the course of many episodes and how their relationships with one another are tested only to go back to "square one." Beth, the alpha in her relationship with Jerry, who's a bit of a dingus, manage to work through their marital problems and navigate what is typically considered a hopeless situation and find love in it.
Summer, their apathetic teenager, actually turns into somewhat of a thoughtful badass.
Article continues below advertisement
Morty, the hapless grandson of the known universe's most intelligent being, started off as kind of a spineless moron who's brought along to witness all of the horrors of the universe and react accordingly. But his role has changed over the course of the series. While Rick is fundamentally unreachable as a human being thanks to his heightened intellect, there were moments where Morty is actually able to challenge him and alter his point of view.
Article continues below advertisement
Rick and Morty Season 4 Episode 1 premiere:
So what direction does the Cartoon Network powerhouse show go in? Apparently, a "chaotic" one. Reviews for the show are overwhelmingly positive, but early watchers of the first episode of the newest season have said that it's a bit scatterbrained.
What has remained intact, however, is the show's trademark, out-of-this-world weirdness.
The episode is called, "Edge of Tomorty: Rick Die Rickpeat." If you're not familiar with the Emily Blunt/Tom Cruise flick Edge of Tomorrow I'll put it to you this way: imagine Groundhog Dog was a sci-fi action flick.
Without giving away too much of the episode, I'll say that the episode focuses on the series' titular characters, and how they react to catching a glimpse of their respective futures.
Article continues below advertisement
Morty, in typical human fashion, is obsessed with altering his fate. He goes to insane lengths to try and alter his destiny while Rick just sits back and isn't really all that concerned with what's coming but instead focuses on surviving in the moment. The episode then gets into the territory of reflecting on how important it is to "live in the moment" — but with a distinctive Rick and Morty flair.
Article continues below advertisement
In case you were worrying about whether or not the wait for Season 4 would be worth it, the team behind the show sent out this press release that'll maybe alleviate your concerns:
"Buckle in for disappointment because there's no way these episodes will be good enough for how long you waited. But maybe they will be? It's Season 4! It's sexy and smooth. Buckle in! Did I already say that? Definitely stay buckled in."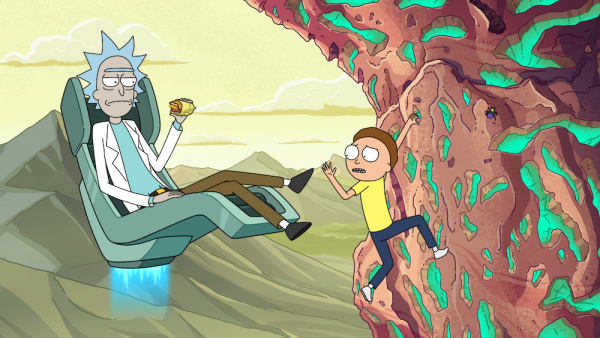 Collider pointed out that while Rick is his same irreverent self, Season 4 takes a new approach by having him actually listen to his family and get their "blessing" before subjecting them to weird, inter-dimensional craziness. At least in this first episode, that is.
The new season debuts Sunday, Nov. 10 at 11:30 p.m. If you want to refresh yourself as to how Season 3 ended, you can check out the final episode at 11 p.m. ET, right before the S4 premiere.