The Dewilde Family From 'Life Below Zero' Has Undergone a Scary Family Tragedy
Victor, the brother of Ricko DeWilde from 'Life Below Zero' spoke to the death of their sister Riba, from her son Eli Simpson.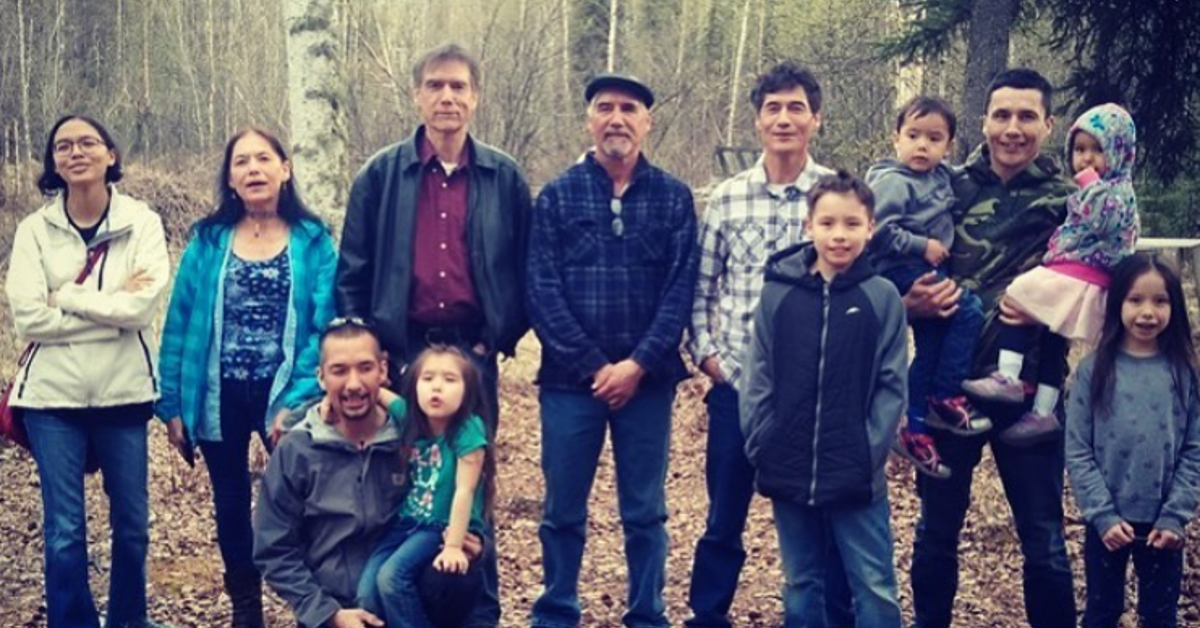 One of the most difficult aspects about being in a reality television series is that, depending on which kind of production company you've got running the show, pretty much any aspect of your personal life could become a plotline of the series. It's why a lot of these "in the house" programs — like Real World and Big Brother — provide cast members with fully stoked bar areas and unlimited booze.
But follows different rules, and so does Ricko DeWilde, who's got a huge family of brothers and sisters.
Article continues below advertisement
Ricko DeWilde comes from a huge family, and he embodies some pretty wholesome values.
The Native American rights activist and entrepreneur is a true Renaissance Man: he was able to turn his life around after becoming addicted to drugs. He's a subsistence hunter and outdoorsman, who's just as comfortable hunting for waterfowl and tracking animals through the wilderness as he is instructing his close family and members of the community in Athabascan traditions.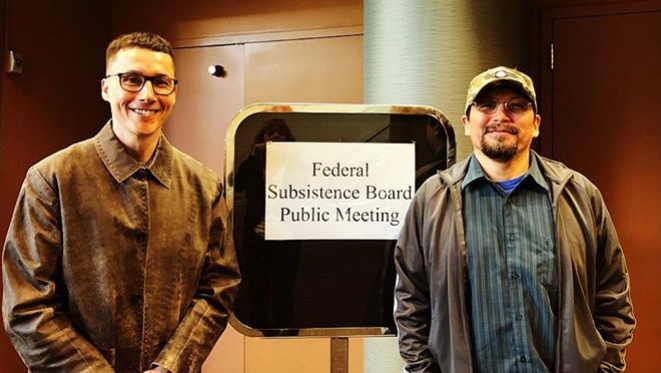 Article continues below advertisement
The man can navigate rivers with boats, snowy hills and tree-lined forests with snowmobiles easily. He's a verifiable "mountain man" who can easily talk through all of his processes clearly and concisely on camera. Oh, and he's an entrepreneur and he totally lifts weights, bro.
He also possesses an undying love for the state of Alaska.
"I don't belong in Alaska. I belong to Alaska. I don't own land in Alaska. Alaska owns me. I'd be lost if I moved away," Ricko said in an interview with Cowboys & Indians.
He's also very aware about the dichotomy of embracing both his Native American heritage along with being an American, as well: "I can easily piss off the white people or the government because they think I'm saying, 'You guys made us like this.' Then I can easily piss off the Natives, because they're saying, 'You're saying we're lazy and we don't do enough.'"
Article continues below advertisement
Ricko DeWilde's brother, Victor, commented on a grisly family murder.
The Life Below Zero star makes headlines not only for his efforts in upholding his cultural traditions and his work on the show, but sadly, his family became a subject of a national conversation after his sister, Riba, was shot in her Tok home in 2016.
Riba was well-known for producing beautiful works of Athabascan art out of beads, bone, and fur. Victor and Ricko, along with her son Brian, said she had been hospitalized for mental illness in the past.
Article continues below advertisement
Unknown to the family was the knowledge of how heavily it weighed on her other son, Eli, who was 21-years-old when tensions between him and Riba came to a head. He had moved to Riba's home to help her during the fall months. Although the family didn't delve too deeply into what occurred, Brian said, "Something made him deep down flip."
Eli said that he fired a round from a Winchester .338 rifle into his mother, Riba, in self-defense. Members of the DeWilde family believe that emotional outbursts from both of them, ones that fomented for months prior to the killing, were to blame for the tragic night.
When questioned by police, Eli said that a lifetime of emotional abuse was the cause behind his attack.
Article continues below advertisement
Riba, in spite of her battles with mental illness, was a respected member of the community and her family. Brian talked about his mother's ability to help them kill and trap everything they needed to survive. Riba was small in stature and only weighed about 90 pounds, but was described as "strong...ferocious even."
Her Athabascan lamps were beautiful works of art that sold for thousands of dollars.
Article continues below advertisement
But she also built log cabins and taught herself to make furniture by hand, too, all out of necessity to raise five boys and a girl all by herself. Ricko and Victor said that her fears that stemmed from her mental illness "didn't make any sense but she couldn't let go."
In a Facebook post, Riba wrote, "The doctors said I had an inheritable mental illness, PTSD, menopause. There was more can't remember after all I was out of touch with reality."
Article continues below advertisement
Riba was put on medication to stabilize her condition or she would've been institutionalized. Victor said that taking care of Riba was a family effort, "There were several of us working to see what was going on."
He also expressed his disbelief she had sexually abused Eli for years, as did other members of the family. They also had no idea Eli was accused of killing his mother until they had read the news in the papers.
If you or someone you know is struggling with mental and/or substance use disorders, call SAMHSA's National Helpline at 1-800-662-HELP (4357).