Robert Durst Died Months After Receiving a Life Sentence For the Murder of Susan Berman
Robert Durst cause of death: the convicted murderer and suspected serial killer passed away on Monday, Jan. 10, 2022, aged 78. What happened?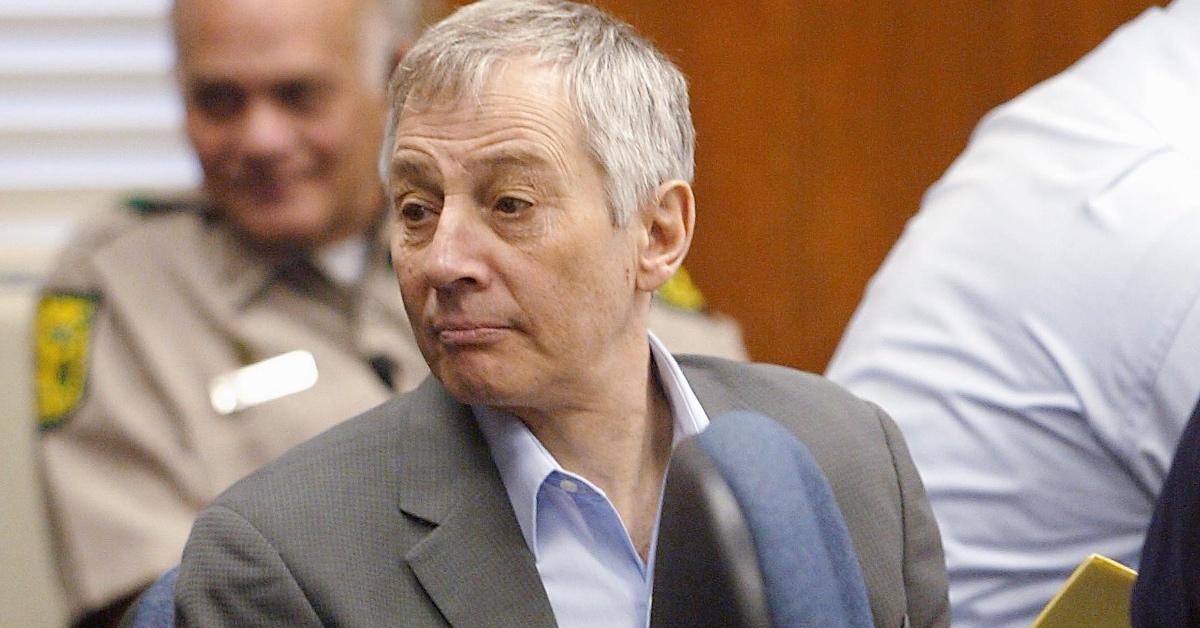 The convicted murderer whose life story served as the topic of Andrew Jarecki's 2015 documentary, The Jinx, has passed away on Monday, Jan. 10, 2022, aged 78. Robert Durst, the son of property tycoon and National Debt Clock inventor Seymour Durst, has died months after receiving a lifelong prison sentence for the 2000 murder of his friend, a journalist and author named Susan Berman. What's the cause of death?
Article continues below advertisement
Convicted murderer Robert Durst died in January 2022. How did he die?
Durst was admitted to the hospital and put on a ventilator in October 2021, having tested positive for COVID-19. According to Associated Press, he received treatment from the California Health Care Facility in Stockton, Calif., which houses prison inmates with long-term medical needs and acute mental health needs.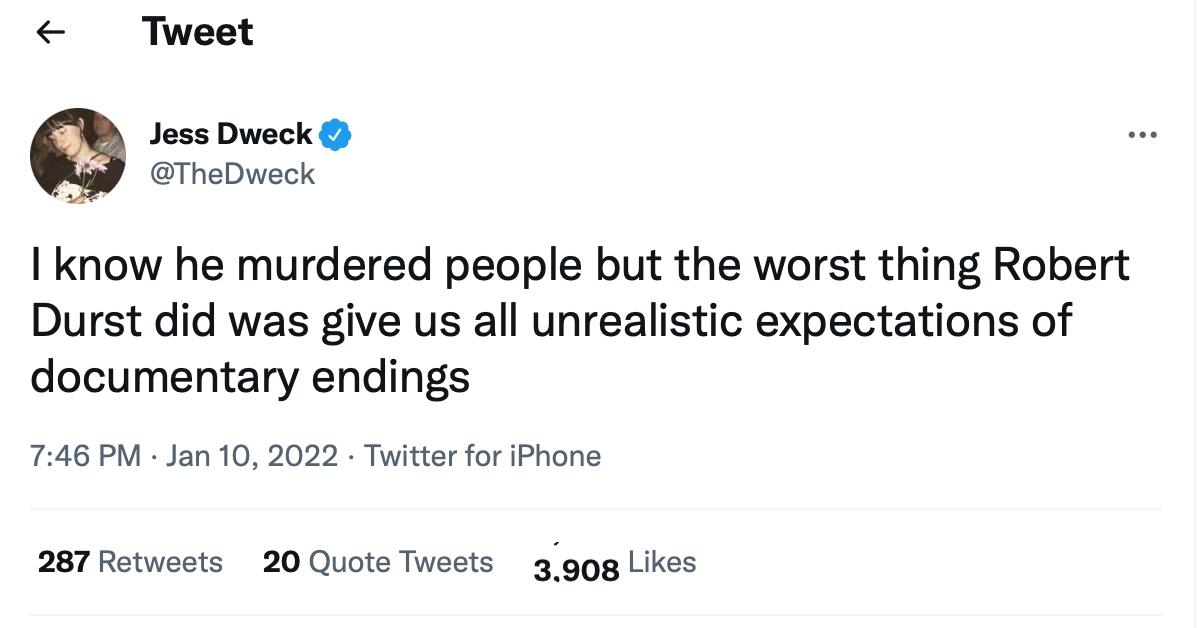 Article continues below advertisement
Durst lost his life on Monday, Jan. 10, 2022, after suffering a cardiac arrest at the San Joaquin General Hospital in French Camp, Calif. Durst died of natural causes, a press release by the California Department of Corrections and Rehabilitation states.
"The coroner in San Joaquin County will determine an exact cause of death," the statement holds.
Durst was awaiting trial on a separate murder charge at the time of his death. According to the latest allegations, Durst was responsible for the 1982 disappearance of his wife, Kathleen McCormack Durst.
Article continues below advertisement
What did Robert Durst do?
Kathleen was 29 years old at the time of her disappearance. Her body was never found. She was declared legally dead in 2017 at her family's request. Durst claimed he last saw Kathleen at a train station near Katonah, N.Y., where she was supposed to board a Manhattan-bound train.
He was convicted for the murder of Susan Berman, whom he shot point-blank in her Los Angeles home in 2000. Durst previously faced accusations holding he killed Morris Black in Texas in 2001.
"After 40 years spent seeking justice for her death, I know how upsetting this news must be for Kathleen Durst's family," District Attorney Miriam Rocah said in a statement, via Time. "We had hoped to allow them the opportunity to see Mr. Durst finally face charges for Kathleen's murder because we know that all families never stop wanting closure, justice, and accountability."