Social Media Was Shocked That Rod Wave's Baby Mama Finally Showed Their Twin Daughters' Faces
Rapper Rod Wave's baby mama, Kelsey Coleman, made it a point to keep her kids' faces hidden from the cameras — that was until now!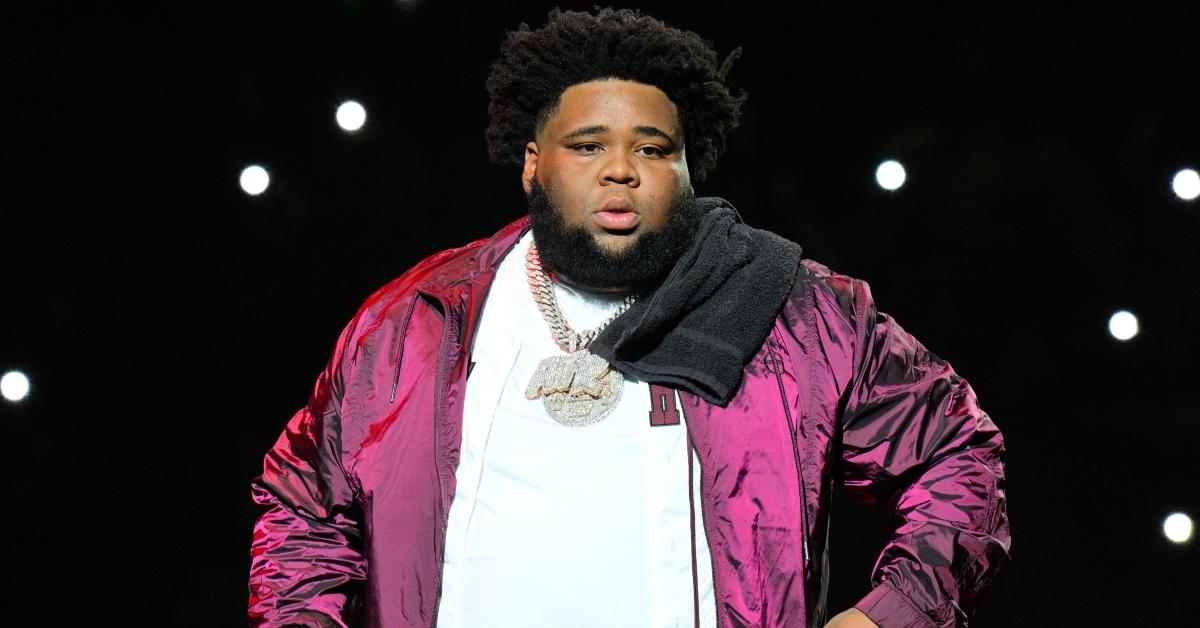 The gist:
Rod Wave's "Nostalgia" tour and highly-anticipated new album sparked questions about his home life.
The "Boyz Don't Cry" rapper's longtime girlfriend opted to keep their kids' faces hidden from the public.
Rod faced domestic violence and cheating allegations that sparked controversy on social media.
Outside of Drake, Rod Wave has to be one of the most emotionally available artists in the game right now.
Article continues below advertisement
Unlike most rappers, Rod doesn't shy away from expressing his feelings — this is especially true when it comes to his kids, whom he mentions all the time in his songs. But he's so lowkey about the certain details of his life that fans have no clue how many kids he even has. Distractify has answers!
Article continues below advertisement
Rod Wave's girlfriend keeps their kids out of the spotlight.
The rapper welcomed his twin daughters — Kash and Mocha — with his longtime girlfriend, Kelsey Dee Coleman, in 2020.
Rod Wave's baby mama kept their daughter's faces hidden from the public up until September of 2023 when she posted a photo of the twins on her Instagram.
Before that, she would pose her kids with their backs turned to the camera. The photos she posted got a hilarious response from social media. Rod, on the other hand, hasn't been as secretive.
While he's given glimpses of girls on social media in the past, both Rod and his girlfriend have been careful about sharing their personal lives with the public. But that's no longer up to them given previous reports of domestic violence and cheating.
Article continues below advertisement
Rumors suggest Rod Wave cheated on his kids' mom with *this* social media influencer.
Rod Wave denied allegations that he was cheating on Kelsey with an Instagram influencer, however, one TikTok user claimed to have the proof in black and white. A video of Rod and the woman went viral. Shortly after, the rapper responded to the rumors on social media.
Article continues below advertisement
"Fame s--t lame. Square a-- blog [n-words are] even worse. Anybody can say yo name how they want to and blog [sites] jus gone spread it to da world and [people] believe it. S--t not fair — [y'all] don't even care who y'all hurt wit dat s--t," he wrote in an Instagram story.
Article continues below advertisement
The couple also made headlines after his kids' mother, who was not named at the time but we know to be Kelsey, reported a domestic dispute. According to a report by the New York Post, she was asleep in bed when he came into their house and choked her until she couldn't breathe. To make matters worse, it all happened in front of their kids.
The following year, they put breakup rumors to rest when Kelsey posted photos of the extravagant spread of roses that her man gave her on social media. Still, most of us weren't impressed.
"I'm here for the Rod Wave slander," one Twitter user said of Rod's cheating scandal. "[I ain't] forget when he choked his [baby mama] in her sleep."
Whew, chile. That's the real tea.
If you or someone you know is experiencing domestic violence, call the National Domestic Violence Hotline at 1-800-799-7233.