Here's What We Know About the Harassment Allegations Lodged Against TikToker Rodger Cleye
TikToker Olivia McCraw claims that Rodger Cleye has harassed her and acted inappropriately. Here's what we know.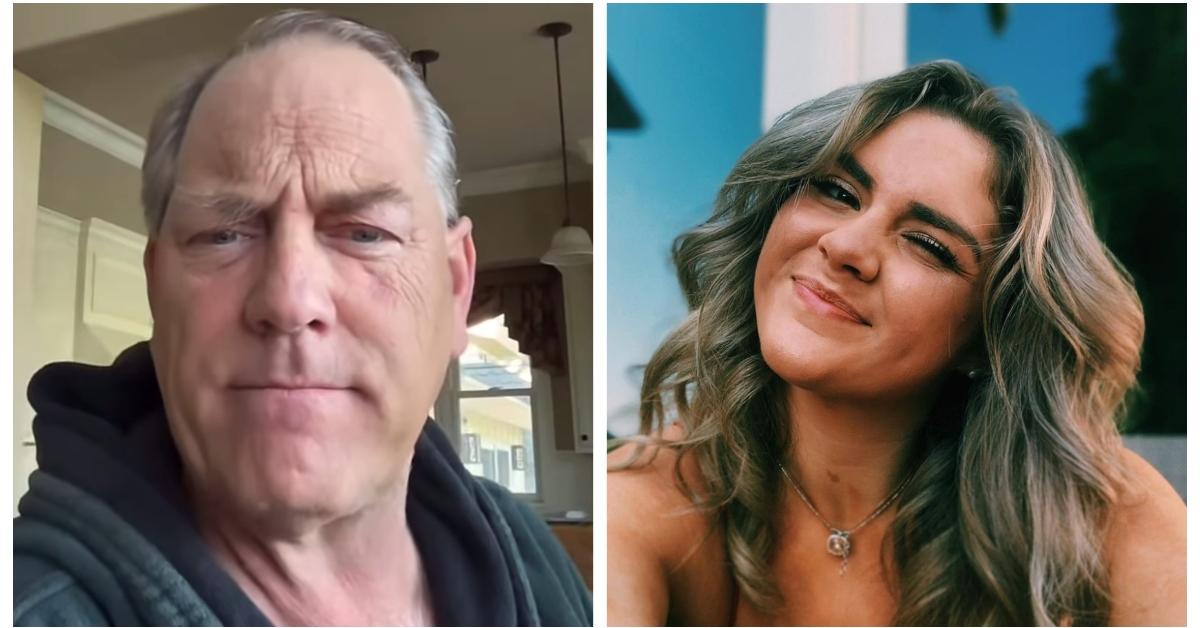 The Gist:
19-year-old TikToker Olivia McCraw has accused 58-year-old TikToker Rodger Cleye of pursuing an inappropriate relationship with her.
Olivia claims that Cleye sent her inappropriate messages and touched her during a live TikTok performance against her will.
Cleye has since deleted his TikTok channel but has continued posting on Instagram.
TikTok sensation Rodger Cleye has risen to fame based on his interesting takes on modern songs. The angle here is, Rodger is in his fifties, so filtering music by younger artists through his older lens came across as charming and endearing. Who wouldn't want to hear a middle-aged white man singing "Super Freaky Girl" by Nicki Minaj? Honestly, no one should want that.
Article continues below advertisement
When fellow TikToker Olivia McCraw was asked to do a live duet with Rodger, she saw it as an opportunity to show a larger audience exactly what she can do. The 19-year-old singer was beyond excited to grow her own platform, but things took a dark turn when Rodger began sending her inappropriate messages after the two met in person. Here's what we know about the Rodger Cleye and Olivia McCraw drama on TikTok which, let's face it, is far more disturbing than a ridiculous beef.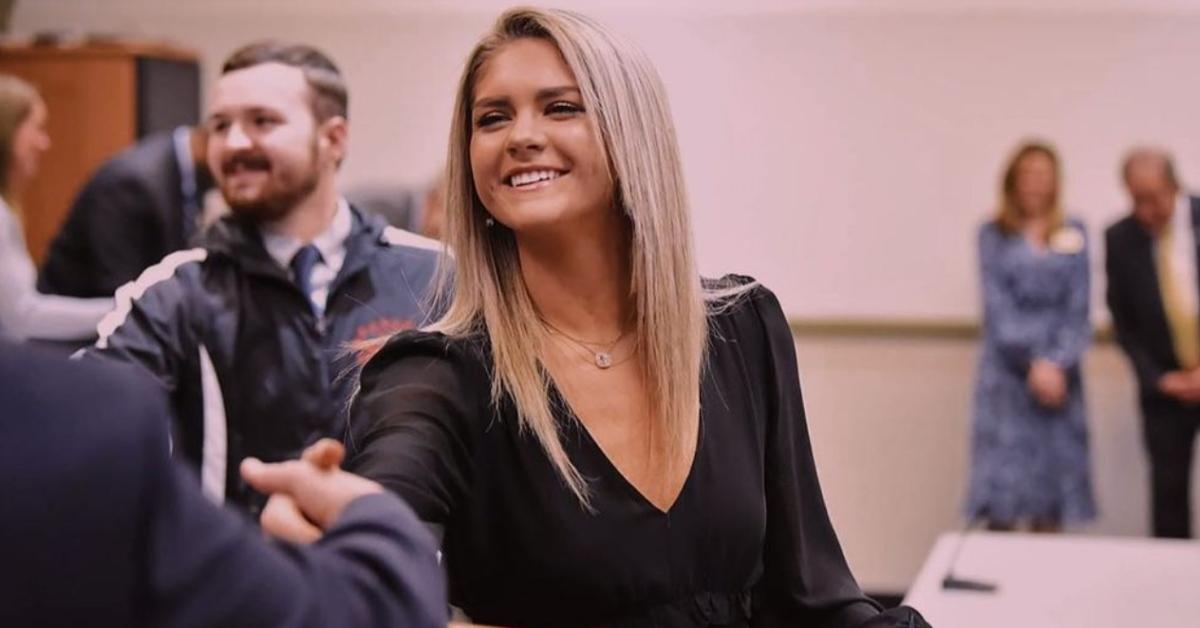 Article continues below advertisement
The Rodger Cleye and Olivia McCraw drama on TikTok is harrowing.
On Aug. 14, 2023, Olivia uploaded a video to TikTok titled "My Truth." In the caption she explained after receiving offensive messages from Rodger, she decided to "reveal [her] truth." She also added, "Please know it is not OK for these things to happen. I have many receipts and videos and am willing to share."
In the nearly five-minute-long video, Olivia explains how she and Rodger met and what transpired from there. "Late last week I randomly joined Rodger Cleye's live," she explained. "I saw he was asking someone to go to the Taylor Swift concert." Apparently, Olivia jokingly said she wanted to go since her location and job prevented this from happening. Rodger then allegedly reached out to Olivia and told her that she is beautiful and that if it wasn't for his daughter, he would take Olivia to the concert.
Article continues below advertisement
The conversation led to Rodger sharing with Olivia that he would like to use his frequent flyer miles to visit her in Maryland. "I was mutually attentive and agreed for him to come see me," she said. Olivia also said they should sing together, presumably while he was in town. He agreed and threw in a "fancy dinner where they could dress up." This was amenable to Olivia.
Article continues below advertisement
The day after the Taylor Swift show, Rodger arrived in Maryland and was already aware of the fact that Olivia would be unable to pick him up since she had to "hit the gym." Post gym, Olivia headed to Rodger's hotel for dinner. They ate at a local Texas Roadhouse but "in the midst of conversation he made me aware he had a vasectomy."
Once dinner ended, Olivia stopped by her house to grab her guitar for the live performance. Rodger asked if he could come with and Olivia agreed. At her house he snapped a picture of Olivia in her backyard. Olivia consented to having her photo taken, but didn't realize he planned on posting it. When they arrived at his hotel room to do the livestream, Rodger used the bathroom with the door open. While he was doing this, she noticed he changed his phone's background to the picture of her.
Article continues below advertisement
When they went live, no one knew who she was. Some people assumed Olivia was Rodger's daughter, while others asked if they were dating. Due to the nature of the live, they had to sit close together. At this point, Rodger began massaging Olivia's back and continued to do so after she scooted away.
Article continues below advertisement
Things took a fairly upsetting turn after Olivia tried to pull away from Rodger.
"After the live ended he gave me his poems that he wrote, and he tried to kiss me." Afraid of what might happen if she didn't acquiesce, Olivia reluctantly kissed Rodger back. "I almost made myself sick," she said. Upon returning home, Olivia said she felt very uncomfortable and didn't want to pursue anything with Rodger who claimed to understand until the following day.
He proceeded to blame Olivia for abandoning him because she was supposed to see the Barbie movie with him. "I told him again I couldn't do it with the way I was feeling." His pursuit of Olivia didn't stop. "Some mornings I would wake up with 45 messages, a video of him singing in the bathtub." To try to make herself feel better, Olivia got on Instagram live to sing. Afterwards, Rodger messaged her to ask if she was enjoying the spotlight. There were eight people on the IG live.
Article continues below advertisement
He later called Olivia a "predator" on a different account and accused her of being a "manipulative little girl." A member of his family contacted Olivia to assure that what Rodger was doing was wrong, and they were trying to get him help. She ended by reiterating the fact that she is simply telling her truth.
Article continues below advertisement
Olivia released messages from Rodger.
In a subsequent TikTok, Olivia shared some of the more disturbing messages from Rodger. Although they are out of order and are cut off at times, it's clear he's being extremely inappropriate. A couple of them support Olivia's story about what happened between her and Rodger.
The messages then become about Rodger assuring Olivia that his family would be supportive of them if they entered into a romantic relationship. He refers to the time he spent in Maryland as magical and says, "Imagine if that was EVERY day." Olivia does not respond to these.
Article continues below advertisement
Perhaps the most upsetting messages are the ones where Rodger explains what Olivia's role would be. She must have mentioned sugar baby at some point because he writes, "You are NOT a sugar baby if when we are together we take on conventional and traditional roles." Rodger would provide while Olivia's sole purpose would be to "reduce the stress and drama that each day inevitably brings."
Rodger has since deleted his TikTok account but continues to post videos on his Instagram. One dated Aug. 13, 2023 is of Rodger singing "Vampire" by Olivia Rodrigo with the words "Fame Funker," written over said video. It is clearly meant to be about Olivia McCraw.