Bachata Singer Romeo Santos Is a Proud Father of Four Children
Who are Romeo Santos' children? The bachata singer is famous for his work with the group Aventura, but what do we know about his family?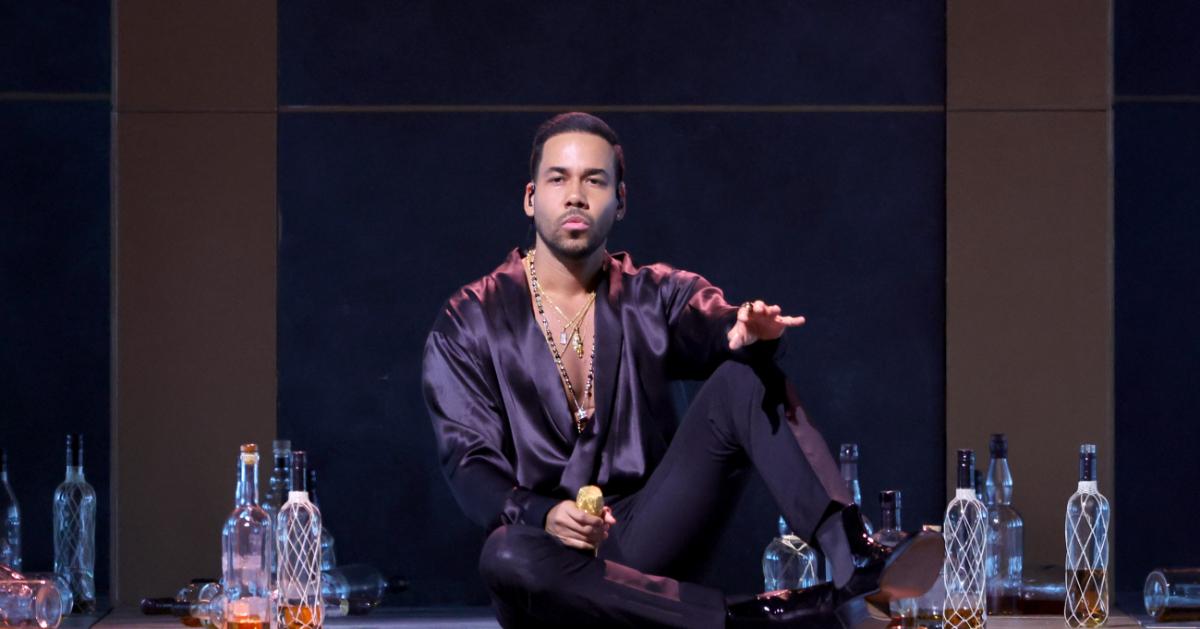 As one of the undisputed kings of bachata music in the early 2000s, Romeo Santos and his former group Aventura stunned millions of listeners worldwide with hit tracks such as "Obsesión," "Cuando Volverás," "Un Beso," and "Amor de Madre." Even after Aventura broke up, Romeo went on to have a remarkable solo career that garnered him seven No. 1 songs on the Hot Latin Songs chart as well as a whopping 17 No. 1 songs on the Tropical Songs chart.
Article continues below advertisement
For all of those accolades and more, Romeo's prowess in the music world is legendary, to say the very least. However, many fans only know Romeo for his successes as an artist. So, what do we know about his family? Namely, who are his children, and is he married? Keep reading to find out!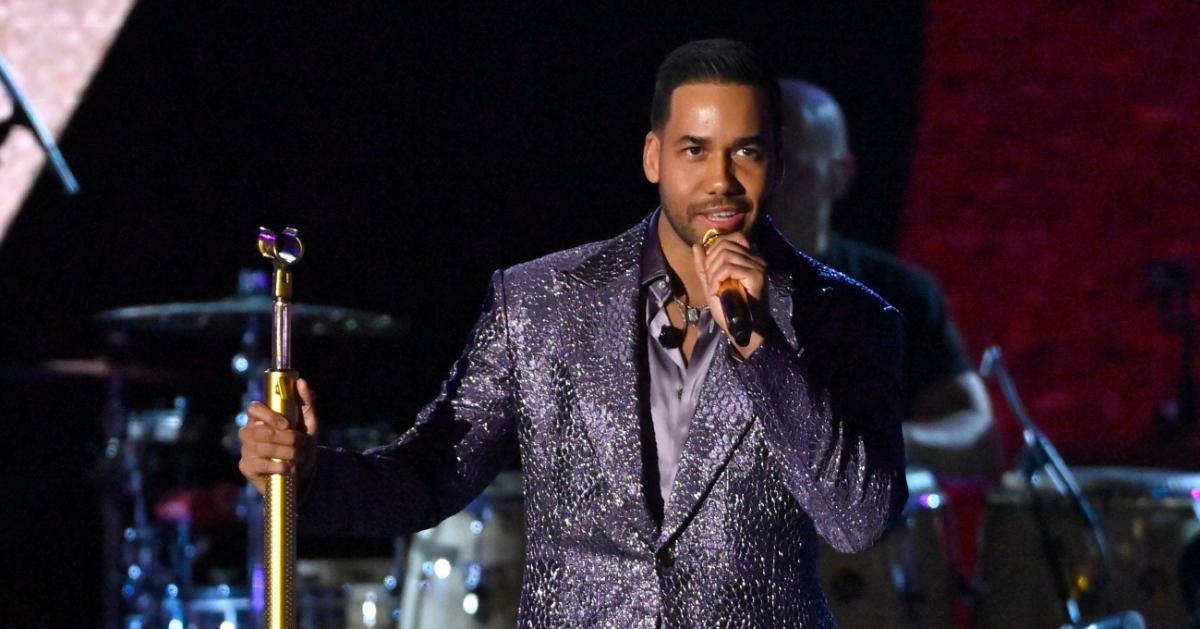 Article continues below advertisement
What do we know about Romeo Santos' children?
Romeo has been famous for years due to his music, but being a father is another great joy of his life.
Romeo's first child, a son named Alex Damian, was reportedly born in 2002. Little is known about who he is, but he once appeared alongside his father on television as a youngster. During a Breakfast Club interview, Romeo touched on what it was like to become a father for the first time when Alex was born.
"With my first kid, I was a kid having a kid. I was a coward, so I ran, I wasn't in a relationship at the time, it was just something that happened. I have a great relationship with Alex, it's been great for over a decade. You have to be there for your kids in every sense of the word. I'm so busy with my career, and sometimes I try to balance both and end up working more. I'm a way better person than I was before," he said at the time.
Article continues below advertisement
It took a while for Romeo to have another child, but in 2019 he became a father yet again to another son named Valentino Santos. In a since-deleted Instagram post, per Billboard, Romeo shared an image of Valentino next to his new album with the caption, "Mis Dos Nuevos Bebés Año" ("My two new babies this year").
Shortly after that in 2021, Romeo shared in another since-deleted post that he became a father for a third time to a son named Solano Santos.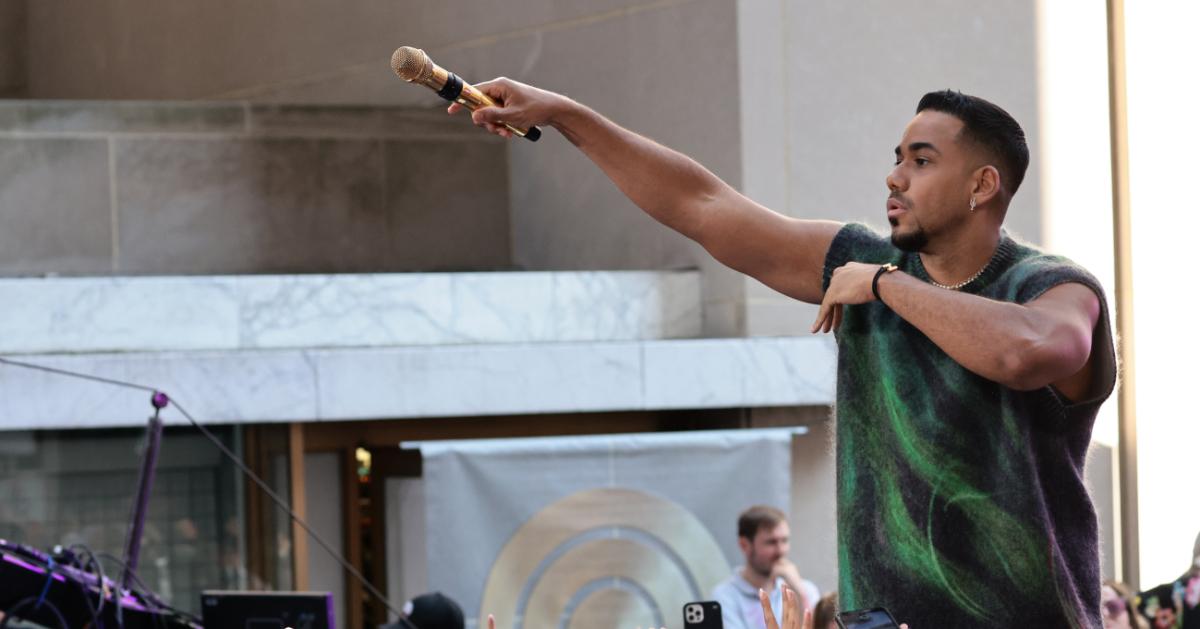 Article continues below advertisement
In February 2023, Romeo Santos revealed he welcomed a fourth child.
On Feb. 14, 2023, Romeo decided to keep with the loving spirit of Valentine's Day by announcing to fans that he became a father for the fourth time. Taking to Instagram, the artist shared a video that broke the news of the birth of his "fourth prince," a son named Milano.
"I think that nobody noticed in the background the heartbeat of the newest member of the Santos dynasty," he said in the video.
Is Romeo Santos married?
As of the time of writing, Romeo is not officially married to anyone. Furthermore, the singer doesn't appear to ever have been married to anyone in the past. He has notoriously kept details of his private life exactly that, but recently shared some visuals that include his current girlfriend. Although he did not reveal her name, Romeo included his longtime lover in his new music video for "Solo Conmigo." She is the mother of Solano, Valentino, and Milano.