Convicted Murderer Ron Lafferty's Family Life Is Largely Shrouded in Mystery
Who is Ron Lafferty's ex-wife? What about his kids? The convicted murderer's story is being spotlighted in 'Under the Banner of Heaven.'
The gruesome 1984 murders of Brenda Lafferty and her baby daughter, Erica, by Brenda's two brothers-in-law, Ron and Dan Lafferty, are some of the most infamous in the history of Utah crime.
The story of their murders and the eventual criminal trial and sentencing of the Lafferty brothers are being spotlighted in a new FX series titled Under the Banner of Heaven, and the renewed interest in the case by the general public is raising some questions about who the murderers really were.
Article continues below advertisement
With that being said, what do we know about Ron Lafferty's ex-wife? Did he have any kids? Keep reading for all of the known details.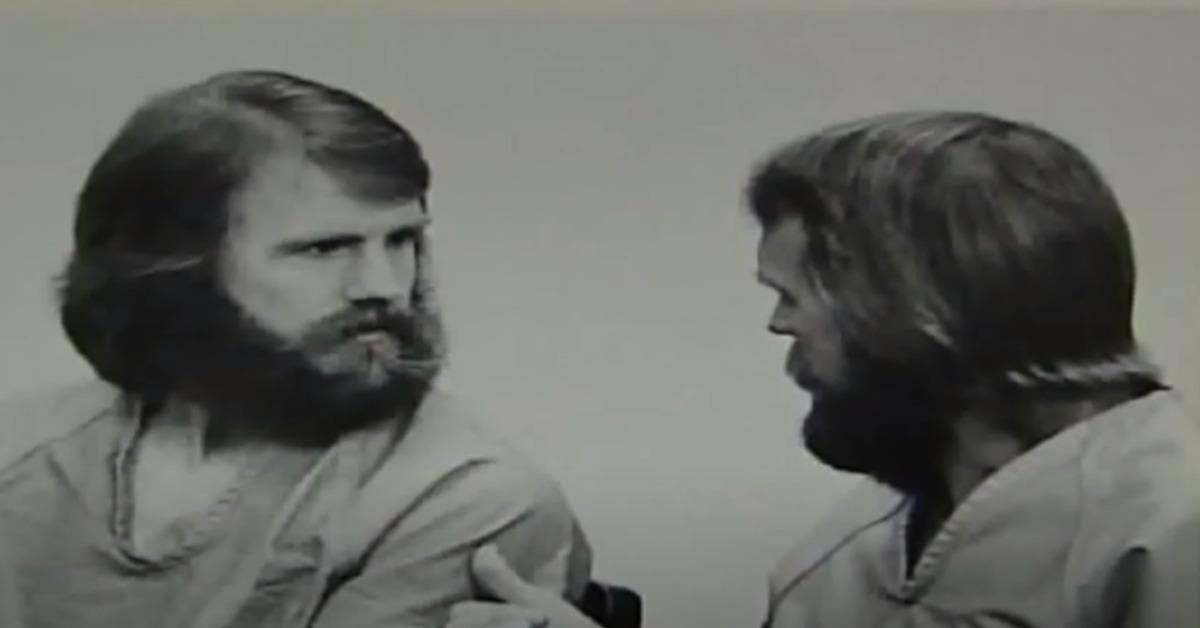 Article continues below advertisement
What do we know about Ron Lafferty's ex-wife?
Unfortunately, details are murky when it comes to Ron's marriage before his infamous criminal activities. We do not know when they became an item or the details of their relationship, but we do know a select few facts about when their marriage dissolved. According to The Salt Lake Tribune, Ron's ex-wife, Diana, reportedly left him because he wanted to engage in polygamy, a former pillar of the Latter-day Saints Church, of which he was then a member. In 1984, she divorced him and moved to Florida.
Per the outlet, Ron blamed the divorce on four people. Two of the individuals in question were his sister-in-law, Brenda Lafferty (who was married to his brother Allen), and her toddler daughter, Erica, "who he believed would grow up to be just as despicable as her mother," per court documents acquired by the publication.
Article continues below advertisement
Ron, who had been excommunicated from the Latter Day Saint church due to conflicting religious views, went to Brenda's home with Dan; the two murdered Brenda, and Dan murdered toddler Erica. Per the publication, Ron claimed a revelation told him to murder the two. In court, he stated that a conspiracy between the state, his former church, and "unseen spiritual forces" resulted in his conviction.
Ron died of natural causes in 2019, while Dan remains incarcerated for life.
Article continues below advertisement
Did Ron Lafferty have any kids?
Much like information about his wife, there are very few details available regarding who Ron's kids are. The Salt Lake Tribune states that he has six children and upon divorcing Diana all of them moved with her to Florida.
Ron himself was one of eight children; his childhood was marked by abuse at the hand of his father, according to the book Under the Banner of Heaven that the new FX series is based on. The author, Jon Krakauer, told KUER 90.1 that Ron's father "beat his children and his wife. He killed the family dog with a baseball bat — in front of his children. So this was a very dysfunctional family." He also noted that the Lafferty patriarch was "a very severe disciplinarian."
Under the Banner of Heaven premieres April 28, 2022, on FX.