Ross Smith and His Granny Are Using Their Platform for Good With a Holiday Giveaway (EXCLUSIVE)
Ross Smith's Unsung Heroes Giveaway celebrates those who haven't been recognized for the amazing things they do. Find out the prizes and how to enter.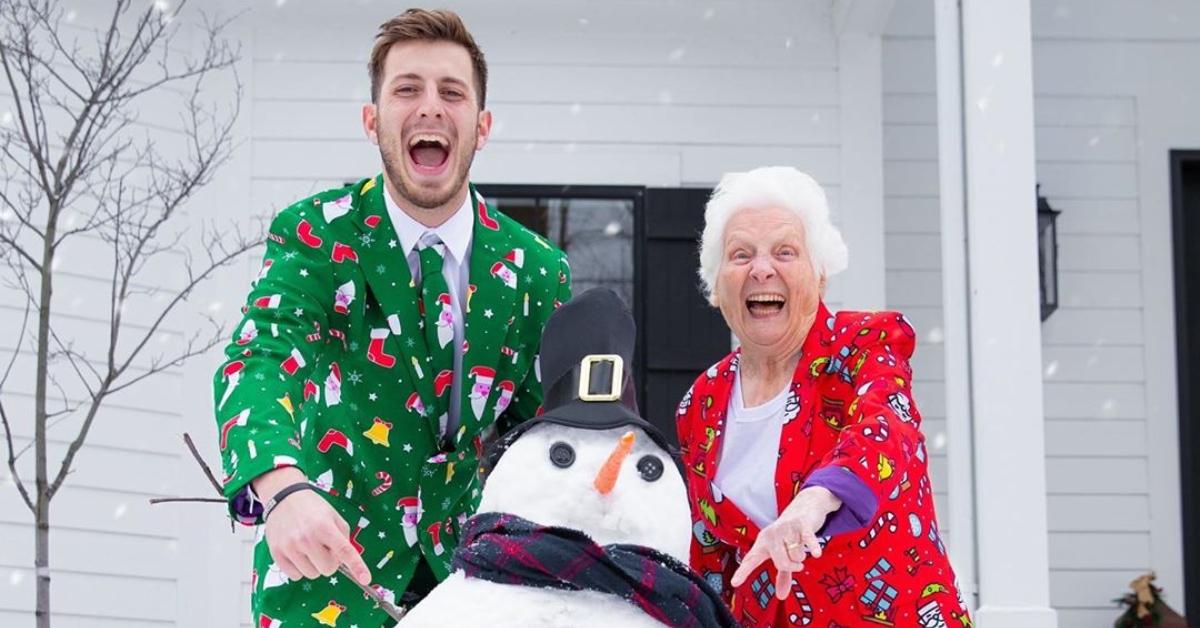 The holiday season is meant to be a time when people give back and celebrate what they are thankful for, but social media star Ross Smith is taking that idea to the next level. Ross grew to fame on the now-defunct app Vine after his content featuring his now-93-year-old grandma "Granny" went viral. Viewers loved the dynamic between the grandmother and grandson duo, with Granny's sharp tongue, her ability to shoot hoops, and their shared banter back and forth.
Article continues below advertisement
When Vine went under, Ross struggled for a while with figuring out how to make his presence known again on social media. After changing his mentality and the way he created content, Ross became even more of an online force than before. Now, he's using his platform to give back to the followers who have given him one in the first place.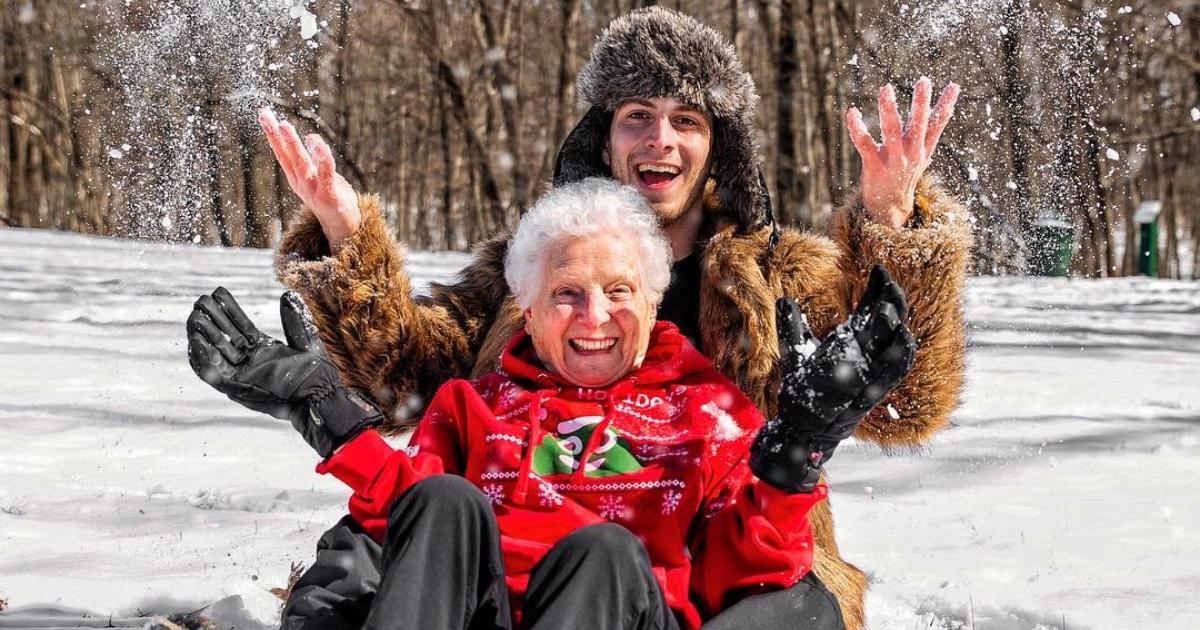 Article continues below advertisement
Ross Smith's Unsung Heroes Giveaway provides tailored gifts to people who submitted stories of loved ones who decided not to give up in the face of adversity. Ross spoke to Distractify about why he wanted to give back this holiday season, who he's looking for when picking the recipients, and how his whole goal is to make people happy.
Read on to find out what the giveaway is all about, what some of the prizes include, and how to enter.
What is Ross Smith's Unsung Heroes Giveaway?
Ross got the idea for his Unsung Heroes Giveaway when he thought about how many people do good deeds without ever getting thanked. In 2018, Ross and Granny brought puppies to various nursing homes and children's hospitals to spend time with the patients.
Article continues below advertisement
During Thanksgiving of that year, the pair brought puppies to one senior facility that focused on people with Alzheimer's and dementia. When Ross and his grandmother realized how much the residents enjoyed seeing the puppies, they had pillows made up that featured photos of the dogs. Each resident was given a pillow with a picture of the exact dog that they had spent time with.
Article continues below advertisement
After that, Ross said he got more than a hundred emails from followers who were inspired to bring puppies to nursing homes because of Ross's video.
That, in part, led him to his 2019 campaign.
Ross first announced his Unsung Heroes Giveaway on his Instagram stories on Dec. 14. He asked his followers to submit someone who does good things, but who doesn't necessarily get rewarded for it.
It began on Dec. 15, and it goes through Dec. 25. Each day, Ross and his granny are picking a person who they feel embodies the purpose of the giveaway. The prizes are tailored to what the winner's entry said the applicant needed and are worth around $500 each.
Article continues below advertisement
"We're looking for people who have experienced something tragic, but who are doing something about; people who are going out there and making a change," Ross said. "I'm looking for people who had something unfortunate happen to them, [and] they took the stance to stand up, make a change, and try to fix something. We want a genuine person, and most of the people we're picking don't even know they're nominated."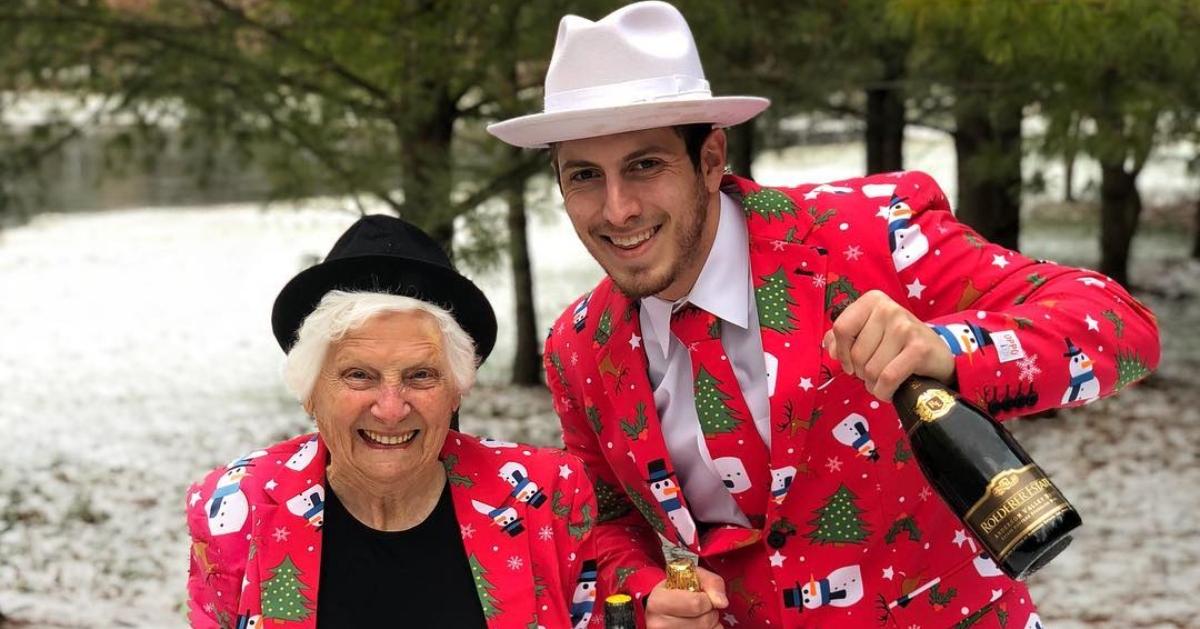 Article continues below advertisement
The first giveaway winner was Pam and Gary Willis, who adopted seven kids who had experienced unimaginable tragedy.
"Their family was in a car accident, and the parents both died," Ross explained. "All of the kids were ejected from the car, but they lived. This couple, who already had five biological kids of their own, adopted them. That's a lot to take in…"
They received two days at a beach house courtesy of an Airbnb gift card. The person who entered them had noted that the couple needed a few days to themselves.
Ross's giveaway idea is really an offshoot of what he hopes his content represents.
Article continues below advertisement
"Our whole goal is just to show that we're very thankful to have this platform to speak to people and to show people to love one another and be happy," he said. "There are so many negative things to look at in this world, and we could all talk about that everyday, but we like when people talk about the positives."
Ross also said that he hopes the effect is that people want to do good deeds even after the holiday season ends.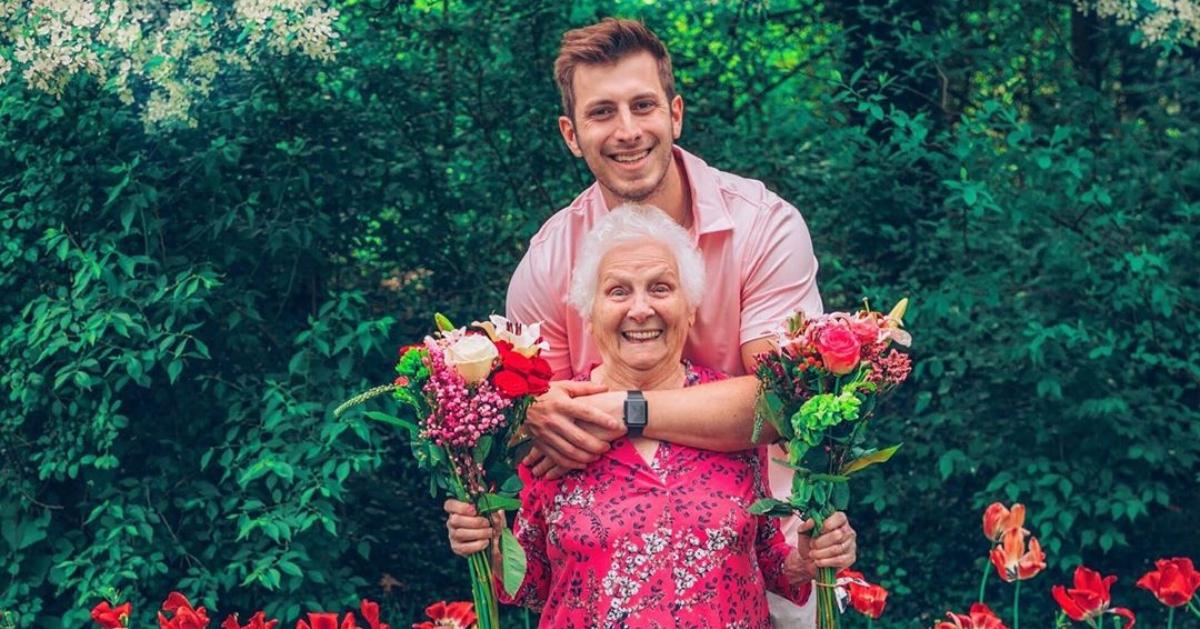 Article continues below advertisement
Here's how to enter Ross Smith's Unsung Heroes Giveaway.
If you read what Ross is looking for in a winner for his Unsung Heroes Giveaway and immediately thought of someone who fit that description, then email GRANNYANDROSS@gmail.com or direct message Ross on any of his social platforms (the links to these platforms are below).
All Ross is asking for is a description of why the person is deserving.
But, Ross has gotten several submissions where people nominated themselves, and some were just asking for presents their parents weren't willing to buy them. These types of submissions are not exactly what Ross is looking for, and they won't be getting any prizes.
Article continues below advertisement
Plus, for those who enter and are disappointed to learn that their loved one didn't win, Ross said that he'll be keeping an eye on all of the submissions for potential giveaways in the future.
"I was in tears the other night reading some of the things," he said about the impact this campaign has had on him. "I was like 'I need a glass of wine.' We want everyone to know that they're appreciated in what they're doing."
As for who Ross thinks is an unsung hero in his own life, it's a long list of loved ones. One of these heroes won't surprise his loyal fans: his grandma.
You can keep up with Ross and Granny by seeing his latest videos on his Facebook or YouTube channel. Ross is also on Instagram here, and the recipients of his giveaways will be posted on his Instagram stories.