Rover Sitter Lost a Woman's Dog and Waited Over Seven Hours to Tell Her
One dog owner went online to share her horrible experience with a Rover sitter, who didn't contact her right away after losing her dog.
If you use the app Rover to find care for your animals, you may want to listen up.
Over the years, Rover has been a popular way for pet owners to find a person to care for their animals. Most pet sitter reviews will be great, but not all of them.
Article continues below advertisement
One woman took to TikTok to discuss how she found out the Rover sitter she booked lost her dog. The worst part? The sitter didn't even tell her that her dog was missing until hours later. We unpack this messy situation below.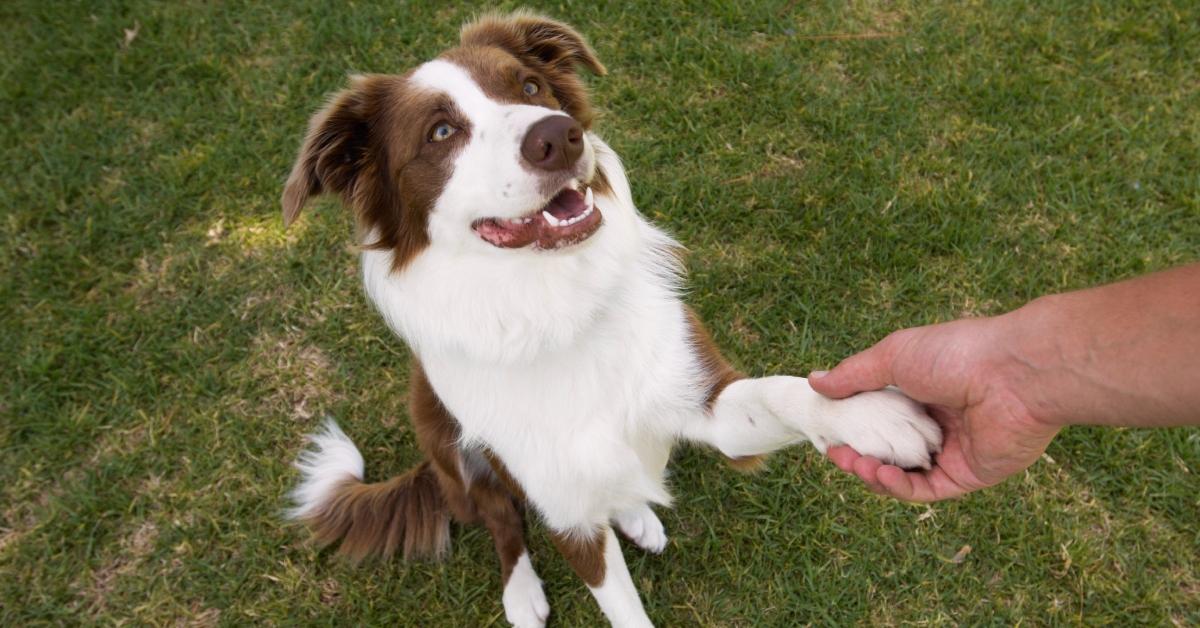 Article continues below advertisement
This woman says a Rover dog sitter lost her dog and didn't tell her for hours.
TikTok creator @ourlittleroadschool took to the platform to ask the internet for advice after she found out her Rover sitter had been extremely dishonest with her.
"My Rover sitter lost my dog and hasn't told me yet. It's been about four hours," said @ourlittleroadschool, who panned her phone to the ground to show users her dog.
She explained that a stranger called her to let her know that he had found her dog, who had gone missing under the sitter's care. "He was the sweetest person. I'm very thankful he picked her up," she said.
While it was great news to hear that @ourlittlesroadchool's dog was safe and sound, this put her in a very awkward situation. She knew the sitter lost her dog, but the sitter hadn't admitted to it yet.
Article continues below advertisement
In the caption, @ourlittlesroadchool also added that it was her first time using Rover and while she didn't want to immediately blame the sitter, she said that the place where her dog was found wasn't safe. "She easily could have been hit by a car."
In the comment section, people were outraged for @ourlittlesroadchool.
"As a Rover sitter, I could never. That's insane. PLEASE report that to Rover, they will do something about it," read one comment.
Article continues below advertisement
Another person asked if the sitter was OK, seemingly implying that something bad could have happened to her which is why she lost the dog and hadn't phoned the owner yet.
Meanwhile, one user claimed that this wasn't the first time a Rover sitter lost a dog. Nobody is perfect and issues will arise occasionally, but how a Rover sitter responds is critical for the safety of the animal in their care.
Article continues below advertisement
Fortunately, @ourlittlesroadchool kept fans updated on what was going on. In another video, she shared that the sitter did finally message her on the app to let her that her dog was missing.
She received the sitter's message at 6:30 p.m., which was a big deal considering that she found out her dog was missing seven hours before that message came in. @ourlittlesroadchool claimed she had gotten the call from the man who had found her dog at 11:11 a.m. and by 11:45 a.m., she had her dog back.
Article continues below advertisement
@ourlittlesroadchool also confirmed that nothing had happened to the sitter. It was simply an issue with her dog.
Users couldn't believe that the sitter had waited so long to inform @ourlittlesroadchool about her dog going missing. Many swore that they'd never use Rover because of this incident and other "horror stories" they had heard.
Article continues below advertisement
In a final update, @ourlittlesroadchool explained that the sitter gave her more details on what had happened. She informed her that her dog had pooped in her house, so she put the dog on the porch while she cleaned.
Unfortunately, her dog slipped through a hole in the lattice on the porch and ran away into a forest.
Article continues below advertisement
@ourlittlesroadchool told viewers that she had reached out to Rover and was taking the appropriate steps to handle this. She refused to give out the sitter's name as she didn't want the internet to go after her.
That said, Distractify reached out to Rover about this particular incident and received the following response: "As pet parents ourselves, we're overjoyed to see this family was safely reunited. The safety and wellbeing of the pets and people in our community are top priorities, and our 24/7 Trust and Safety team has launched a full investigation into this situation. We remain committed to supporting those impacted and we have offered this family a full refund while our investigation continues.
An experience like this is highly unusual on our platform: More than 80 million services have been booked through Rover, with 97% of reviews receiving 5 stars. "