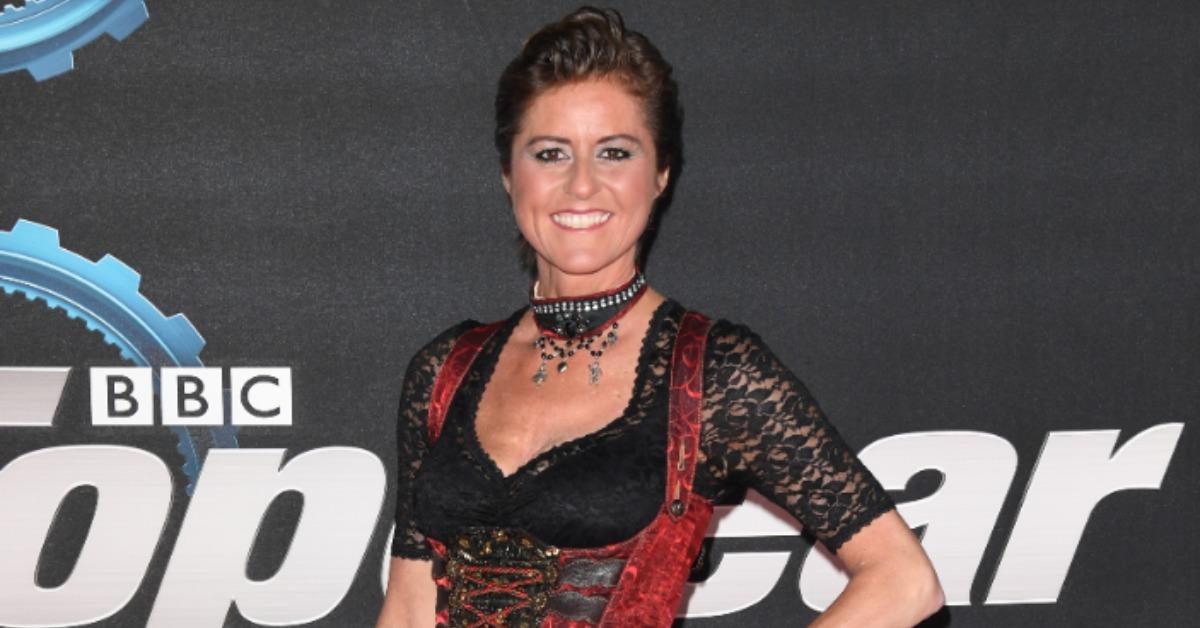 Sabine Schmitz Led a Remarkable Life as a Racer Prior to Her Untimely Death
Known as "speed bee" or "queen of the ring" throughout her prolific racing career, Sabine Schmitz left an undeniable mark on the world of race car driving. In her short-yet impactful life, she secured countless victories, made her name a part of one of racing's most famed circuit's history, and became a presenter on Top Gear — all before turning 50.
Article continues below advertisement
Sadly, her remarkable existence was cut short due to an aggressive illness she had been fighting since late 2017. On March 16, 2021, she tragically succumbed to such, leaving a void in racing that isn't to be filled any time soon.
In the wake of her passing, many fans are looking into more intrinsic details of the late racing star's personal life. So, who exactly is Sabine's family? Here's what we know about the importance of those closest to her in her life, as well as the terms of her death.
Article continues below advertisement
Sabine Schmitz's family had a profound effect on who she became as an individual.
Sabine, a German native, grew up in her family's hotel. This wasn't any old lodging accommodation, however. Located within the confines of the famous 13-mile Nürburgring Nordschleife race track, her position in the industry was set from a young age. Sabine went on to take that advantage fully, becoming one of, if not the most successful, drivers and most recognizable face on that track.
Sabine's first marriage, to a German hotelier, is an often-forgotten element of her life that she rarely spoke about. This seems to have been with valid reasoning, as the pair divorced around 2000. After that, the prolific driver went on to focus more heavily on her own career for a few years.
Article continues below advertisement
Around 2007, Sabine married Klaus Abbelen, a fellow race car driver who she took an interest in. Klaus, a butcher by trade, took racing just as seriously as he did cutting meat. The 2000 Euro GT Series champion as well as an FIA GT Championship and Le Mans Endurance Series competitor, Klaus is a serious force to be reckoned with in racing, just as his wife was.
The couple did not have any children, opting to instead make their shared love of racing the focal point of their union.
Article continues below advertisement
What was Sabine Schmitz's cause of death? Sadly, she succumbed to cancer.
After a battle that extended for over three years, Sabine passed away on March 16, 2021, from cancer. The specific variant of the illness was not named, but Sabine had been candid at a few certain points over the last few years with fans about her health struggles.
In July 2017, Sabine opened up about the struggle with fans on Facebook.
"I have been fighting an extremely persistent cancer that has not been eliminated with the resources so far," she claimed at the time. Despite seemingly overcoming cancer for a brief period, "It got a little better – but now it's come back with full force," Sabine's condition further deteriorated until her passing.
Article continues below advertisement
In the wake of her death, the likes of Jeremy Clarkson, Richard Hammond, Chris Harris, and Paddy McGuinness all posted touching images and messages to Twitter to commemorate the life and times of their late friend.
Article continues below advertisement