Cast of 'Top Gear USA' Starred the Guy With the Best Line From 'The Dark Knight'
'Top Gear USA' may be canceled as the BBC can never seem to replicate the success of the show outside the pond, despite great casts.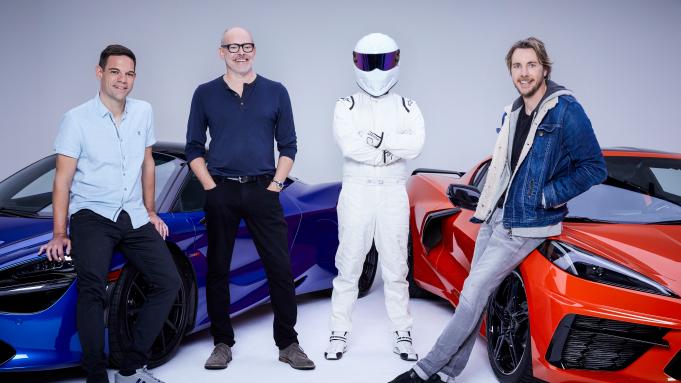 When you've got certain chemistry, especially when it comes to long-time and beloved franchises, TV producers need to be careful not to mess with the formula. Trying to force a certain dynamic comes off as "trying too hard" and could often lead to alienating audiences, which is never a good thing. They'll revolt on you. One such example of this is the USA version of Top Gear, which, despite featuring a great cast, didn't really take off like the original U.K. program, but there's a new trio.
Article continues below advertisement
Which U.S. personalities are in the 'Top Gear America' cast?
All right stop me if you've heard this one before: Top Gear America has a new cast. The high-octane, full-throttle BBC show was a ratings darling and truly one of the most entertaining reality TV programs to ever come on TV. There was something about the chemistry between Richard Hammond, James May, and Jeremy Clarkson that resonated with viewers and brought some truly hilarious moments to folks' TV screens for around 22 seasons.
Clarkson abruptly departed from the series after reportedly punching a production assistant in 2015 and calling him a "lazy Irish c---." The dispute is said to have started when Clarkson returned to his hotel after a day of filming and was informed that he couldn't have a hot meal and instead was served soup and "a cold meal platter."
Article continues below advertisement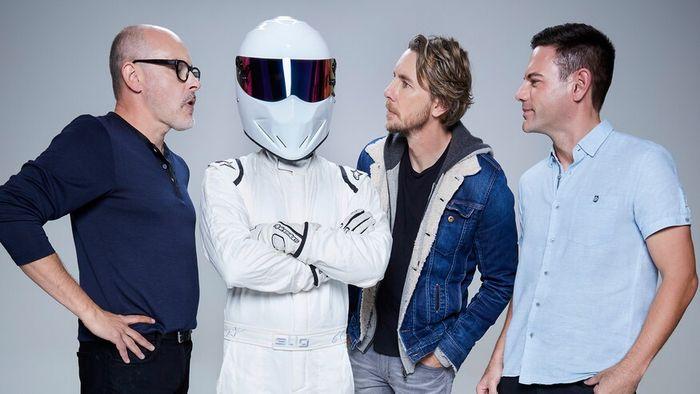 This led to Clarkson facing a disciplinary hearing with the BBC which culminated in his contract not being renewed with the series. Richard Hammond and James May stayed on to solemnly finish the episodes without Clarkson and did not return to Top Gear without Clarkson.
They ultimately ended up having their own series on Amazon Prime, The Grand Tour, which was basically a fully uncensored version of Top Gear, where they had total creative control.
Article continues below advertisement
The show was a smash success for Prime and ran for four seasons before the trio of personalities called that particular program quits. They are reportedly working on other ventures, specials, and one-off productions that will see the three of them reunited. James May's Our Man in Japan is a travel docu-series that's getting a lot of love from viewers and critics alike.
Article continues below advertisement
Enough about May, Hammond, and Clarkson, what about the 'Top Gear America' cast?
The U.K. version of Top Gear may have been a smash success and continues to thrive even after the "OG" trio's departure, but Top Gear America has never been so fortunate. The show's been derided by longtime fans of the series, which included iterations featuring Jay Leno, and William Fichtner. Yes, the crooked bank manager from The Dark Knight who has the greatest line in the film.
Article continues below advertisement
While Top Gear America has had several seasons, they've never seem to get "the right fit" to captivate audiences. But they're hoping to lean more into comedy territory for the latest trio of Rob Corddry, Dax Shepard, and Jethro Bovingdon. Shepard's been a lifelong car nut, stating, "Cars are my full-time hobby. It's the only reason I act: to acquire money to buy s--- that you put gas in."
Shepard owns around 17 cars and trailers, but his co-star, Rob Corddry is admittedly not as technically proficient as his fellow actor: "I made a choice to not get all bogged down in the details… I'm just gonna fool them for as long as I can. And then they're finally going to be like, 'Wait a minute, this guy doesn't know what he's talking about. Let's get some boring dude in here.'"
Article continues below advertisement
All of the technical know-how can be handled, probably, by Bovingdon, who's no stranger to voicing his opinions on all things automobiles for MotorTrend. He's also a pretty darn good driver, too.
The new Top Gear America has apparently wrapped production, but only has a single pilot episode with the new crew that's ever aired, according to IMDb.
Due to the COVID-19 pandemic and the travel-intensive nature of the show, filming for the series was temporarily disabled but new episodes of the America variety should be available sooner than later. If you do have a MotorTrend subscription, however, you could sign up for the service and watch all of the previous U.K. versions of the series.