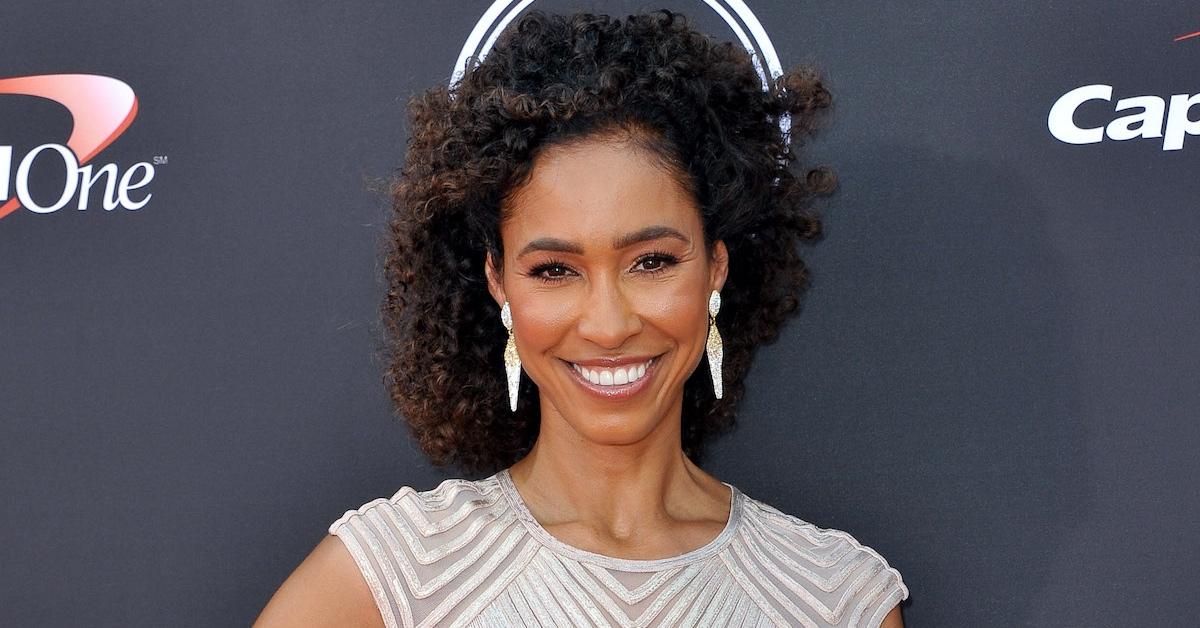 What Is Television Anchor Sage Steele's Net Worth? Will Her Lawsuit Against ESPN Affect Her Finances?
Sage Steele is an iconic woman who has found major success in the sports world. The talented anchor first started her career as a sports reporter for WSBT-TV in South Bend, Ind., in 1997. Since then, Sage has been on fire with landing various gigs, including SportsCenter daytime coverage of the NBA Finals in 2012 and 2013.
Article continues below advertisement
Even though Sage has found success as a sports reporter, it appears that things are on shaky ground. The 49-year-old is reportedly suing ESPN and its parent company, Walt Disney Co. Now, an even brighter light has been shined on Sage's career and accolades, and social media users are ready to dig deep in Sage's background to learn more about her. So, what is Sage Steele's net worth? Here's everything that we know.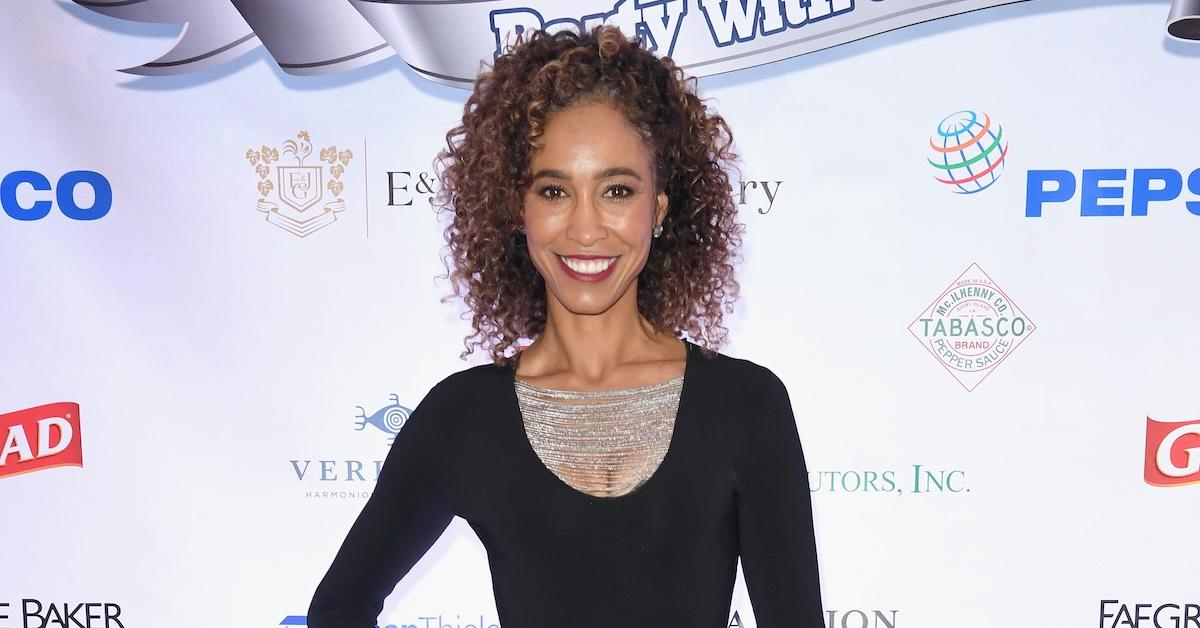 Article continues below advertisement
Sage Steele's net worth may multiply in 2022 and beyond.
As of writing, Celebrity Net Worth reports that Sage has earned a net worth of $1.5 million with a $400,000 salary so far in her career. This figure is directly linked to Sage's work as a sports reporter, television anchor, and host.
Aside from Sage's career as an ESPN and ABC commentator, the 49-year-old also hosted the Scripps National Spelling Bee from 2010 to 2013, per ESPN Pressroom. Additionally, Sage has also co-hosted a variety of shows under the ESPN umbrella including SportsNation, SportsCenter with Matt Barrie, and SportsCenter: On The Road. It makes perfect sense why Sage is sitting on a sizable net worth.
Article continues below advertisement
Sage Steele
Sports anchor, commentator, host
Sage Steele is an American television anchor, sports commentator, and host that has gained notoriety via her gigs with ESPN and ABC. Now, Sage is currently suing ESPN and their parent network, Walt Disney Co., for allegedly violating her contract and right to free speech.
Birth date: Nov. 28, 1972
Birthplace: Panama Canal Zone
Birth name: Sage Steele
Father: Gary Steele
Mother: Mona Steele
Marriage: Jonathan Bailey (m.1999-2019)
Children: Two daughters born in 2002 and 2006 and one son born in 2004
Education: Indiana University
Sage Steele is formally suing ESPN and Walt Disney Co. for allegedly retaliating against her for comments she made on a podcast.
According to the New York Post, Sage has a lawsuit underway against ESPN and Walt Disney Co. In the lawsuit, Sage alleges that she faced retaliation at the hands of ESPN over comments she made in regards to the company's vaccine mandate on Jay Cutler's podcast, Uncut With Jay Cutler in September 2021.
Article continues below advertisement
"I work for a company that mandates it, and I have until September 30 to get it done or I'm out," Sage told Jay. "I respect everyone's decision, I really do, but to mandate it is sick and it's scary to me in many ways ... I'm not surprised it got to this point, especially with Disney, I mean a global company like that."
Article continues below advertisement
Sage is claiming that the retaliation — that included pulling her off air after the podcast episode went live — not only violated her contract, but went against her right to free speech.
Bryan Freedman, Sage's attorney, shared with NPR that the lawsuit simply shows the 49-year-old standing up for herself and protecting her rights against corporate America.
"Steele was punished for speaking her truth in violation of freedom of speech protections under Connecticut law and the U.S. constitution," Bryan told the outlet. "ESPN violated her free speech rights, retaliated against her, reprimanded her, scapegoated her, allowed the media and her peers to excoriate her and forced her to apologize simply because her personal opinions did not align with Disney's corporate philosophy of the moment."
Article continues below advertisement
Despite the ongoing lawsuit, it appears that ESPN is playing nice. An inside source told the New York Post that "Sage will remain on-air amid the lawsuit." Another source shared that Sage's contract is "not up for a while."
Article continues below advertisement
"Sage remains a valued contributor on some of ESPN's highest profile content, including the recent Masters telecasts and anchoring our noon 'SportsCenter,' " an ESPN representative told the outlet. "As a point of fact, she was never suspended."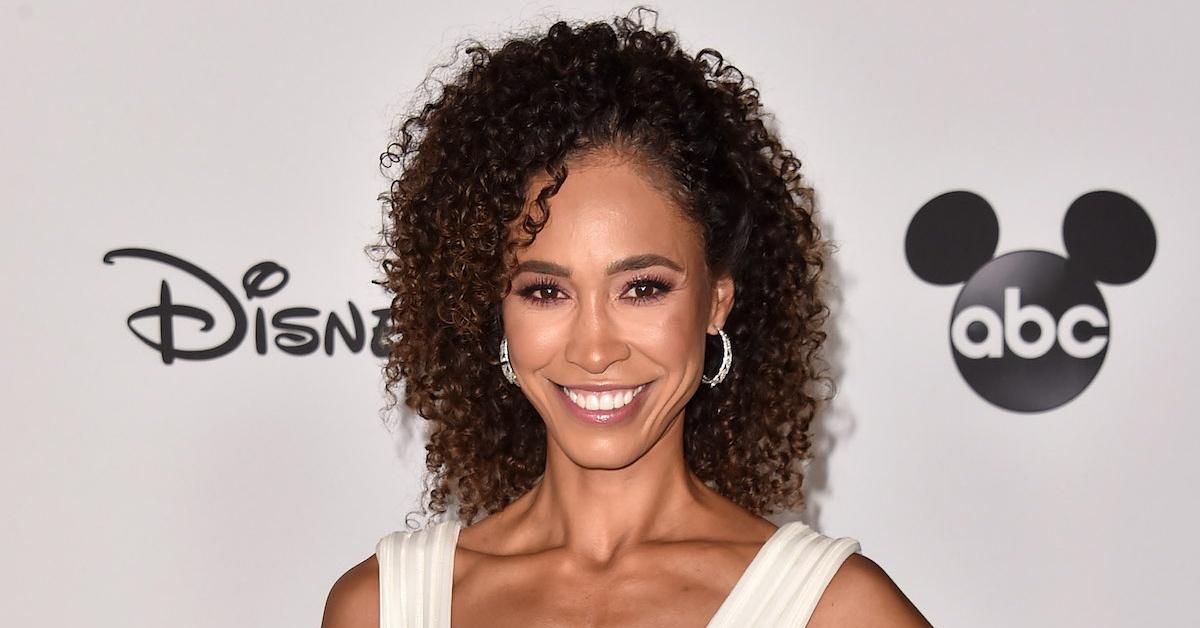 There is no word on whether Sage will be rewarded with monetary compensation if she wins the lawsuit, but it's possible that ESPN and their parent company may have to shell out the big bucks for retribution.