Stephen A. Smith Admitted He Had Something to Do With Max Kellerman's Departure From 'First Take'
Max Kellerman has become well-known for his work on ESPN's 'First Take' over the last five years, but what happened to him recently? Details.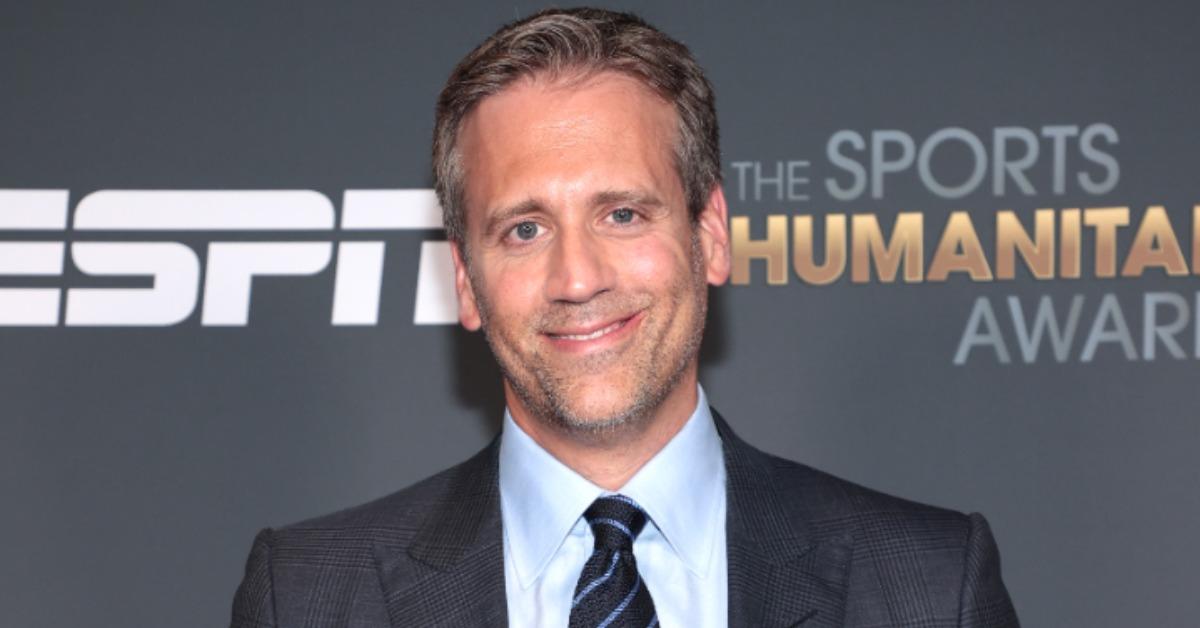 After five years of commentating on ESPN's First Take with Stephen A. Smith and host Molly Qerim Rose, Max Kellerman departed the sports-oriented show in September 2021. Indeed, it appeared that the network was instigating some shake-ups in its main casting, and Max was part of the plan to shuffle things around.
Article continues below advertisement
With that being said, what happened to cause the network to rethink Max's position on the show? Was it because of something he did or just a result of regular changes being made at ESPN? Here's a breakdown of all of the known details as they currently stand.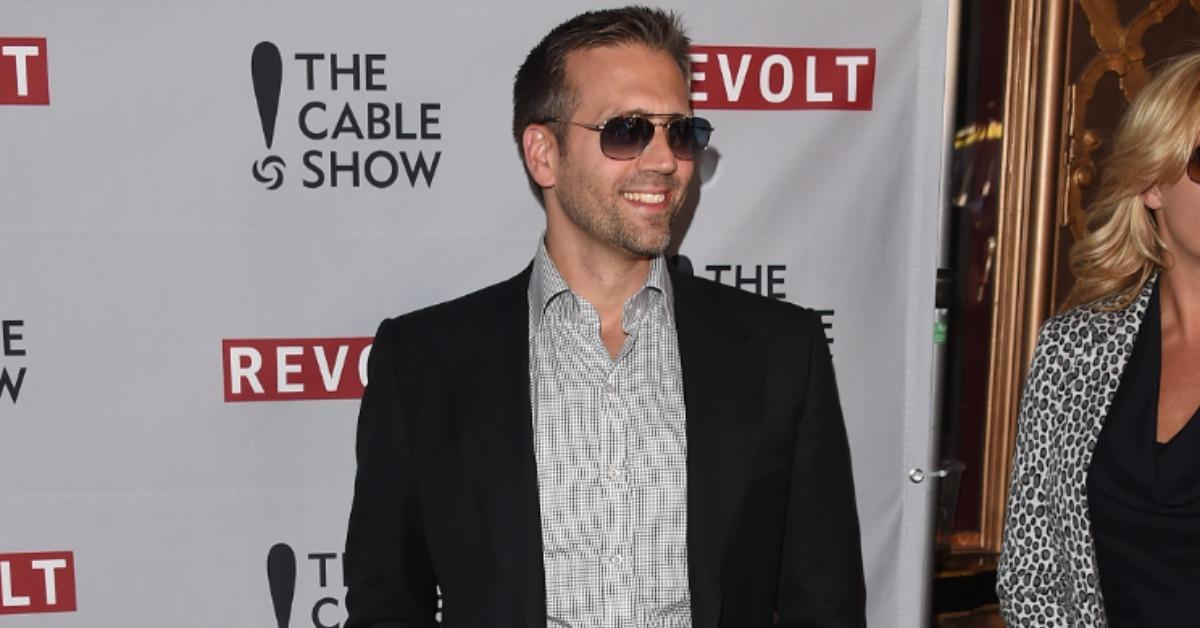 Article continues below advertisement
What happened to Max Kellerman? His role on 'First Take' ended in September 2021.
Rumors began circulating in August 2021, with outlets like Front Office Sports reporting that Max's tenure was likely coming to an end, and that a replacement would not be sought out. That didn't mean Max would be done with ESPN as a whole, however.
The star likely will remain one of the main faces of the network's boxing and MMA coverage, including live events, which he has hosted in the past.
Furthermore, Max has been given a new show of his own, This Just In, which runs in the coveted 2–3 p.m. ET time slot. In the network's words, the program will "provide all the latest news, opinion and analysis on the day's trending and under-the-radar afternoon headlines and look ahead at potential news-making moments that evening," per Yahoo! Sports.
Article continues below advertisement
According to the publication, ESPN vice president Norby Williamson said in a statement alongside the new show's reveal that "[w]ith the addition of This Just In, we've added yet another opportunity for live reaction in a key time slot. Max is always able to successfully connect and resonate with fans in meaningful ways across platforms and it's great to have him leading this new show."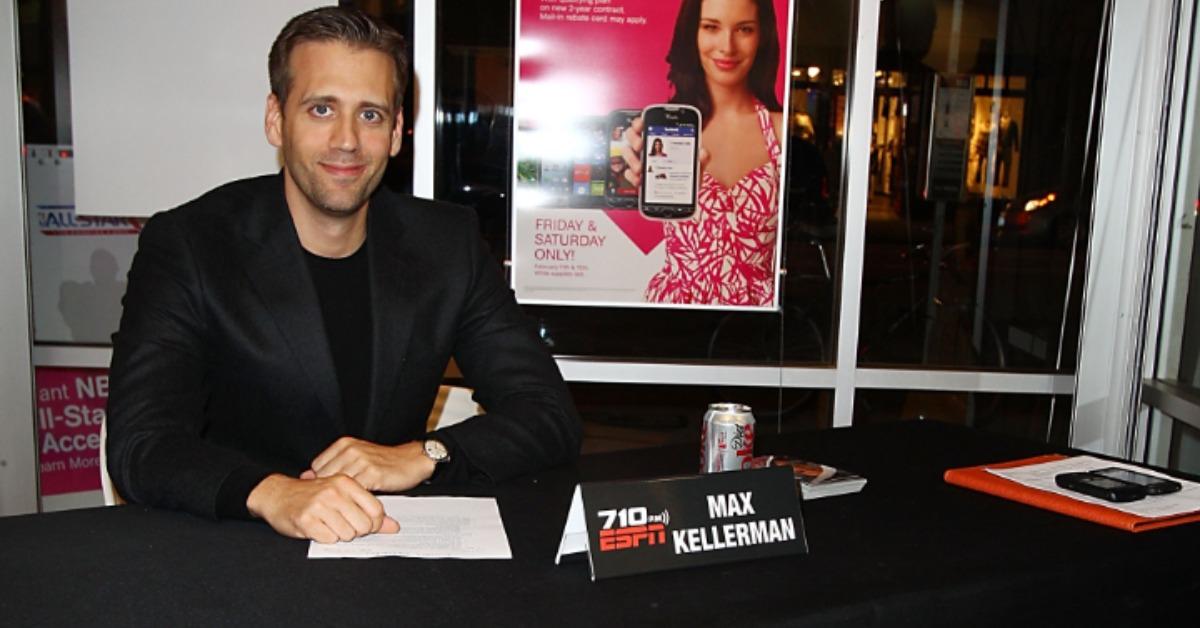 Article continues below advertisement
Why did Max Kellerman leave 'First Take'? His and Stephen A. Smith's chemistry wasn't what it used to be.
Fans of First Take are likely very aware of the fact that Stephen and Max constantly butted heads over the years. Although they provided some great argumentative points about certain sporting events, it had been clear for some time that their issues could sometimes be more personal than just disagreements over games.
Stephen also has a close relationship with ESPN senior vice president Dave Roberts, who oversees First Take.
These spats were most apparent back in 2019 during Stephen's contract negotiations, where he reportedly stipulated that he would only return to First Take if Max was removed from the program. This didn't end up occurring at the time, but it has been clear ever since that there has been some resentment, at least on Stephen's side, over the decision not going the way he wanted it to.
Stephen didn't come away completely empty-handed, however, as his salary was raised to over $10 million a year.
Article continues below advertisement
Nonetheless, Stephen confirmed the rumors that he had something to do with Max's departure from First Take in a September 2021 interview with Ebro, Laura Stylez, and Rosenberg. In that conversation, he acknowledged that their chemistry had been lackluster in recent years and explained that he was receiving audience feedback about how the show needed some changes. Due to these factors, he pushed for the decision to remove Max from the program and pursue a new formula on First Take going forward.
Article continues below advertisement
Despite pushing for Max's removal from the program, Stephen insisted that the two are still on relatively good terms and he didn't make the decision in an attempt to sabotage his former cohost's career. Actually, Stephen admitted that he was so quick to make the call for Max's removal because he was confident that the broadcaster would be able to nab another important position within their network with ease. With the recent reveal of This Just In, it appears that Stephen's intuition was correct.
What is Max's net worth? He has made a lot during his time working for ESPN.
According to Celebrity Net Worth, Max Kellerman's net worth is somewhere around $6 million. Through his long career in the sports commentating world, Max has also worked for the likes of MSNBC, Spike TV, and HBO.