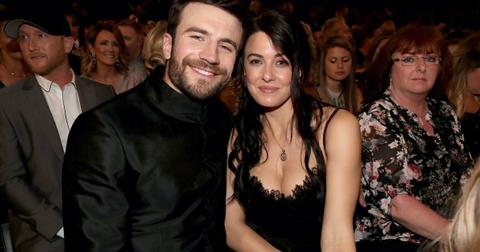 Sam Hunt and His Wife Hannah Lee Fowler Have the Cutest Love Story
By Sara Belcher

Updated
It hasn't been the smoothest-sailing romance for Sam Hunt and his wife, Hannah Lee Fowler. The two have been married since 2017, but their love story has actually been over a decade in the making — and the rocky road that led to their marriage is actually the inspiration for some of Sam's best songs.
But while their relationship had its ups and downs, it's actually a really sweet story. Here's everything you need to know about Sam and Hannah's relationship, and who Hannah is outside of her marriage.
Sam Hunt and wife Hannah Lee met in 2008.
This love story starts more than 10 years ago when the pair met in 2008. They broke up before Sam moved to Nashville to work on his debut album, which he named "Montevallo." Sam named the album that because, while he's not actually from Montevallo, that was Hannah's hometown, and she influenced a lot of the songs on the album.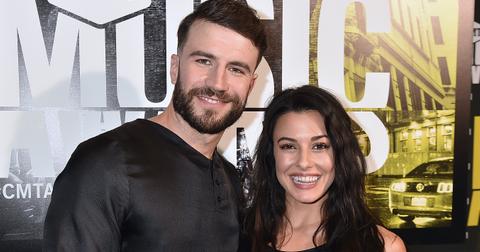 Sam flew to Hawaii multiple times to get her to take him back.
After their break up before Sam moved to Nashville, he did everything he could to get her back, including writing a handful of songs about her. The songs that are specifically about Hannah are "Ex to See," "Make You Miss Me," "Drinkin' Too Much" and "Break Up In a Small Town."
At the time, Hannah was in Hawaii, and Sam was determined to get her to take him back. He said he flew out to the islands "about seven times in about three months," he told Entertainment Tonight. "And the seventh trip, I convinced her [to come back]."
Hannah is a nurse outside of her marriage to Sam.
Even though Sam is a huge country singer, that hasn't stopped Hannah from continuing the life she led before him. She's a nurse, and according to her sister, Rebekah, she's a good one. 
Rebekah says that her sister, "Saves lives on the reg," according to Wide Open Country. 
She doesn't have any social media accounts. 
Any inside look we get into who Hannah is outside of the red carpet events she attends with Sam we see through his and her sisters' social media accounts. But don't worry, her sisters frequently share photos of her, which says that they're all really close. 
Hannah grew up in a big family.
Originally from Alabama, Hannah is the daughter of a pastor, and she has six brothers and sisters — talk about a big family! They're all super close, from the looks of her siblings' social media accounts, so it's safe to say family is important to her.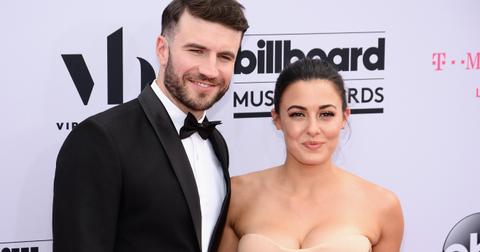 Sam and Hannah are supportive of each other's ambitions.
Shortly after they were married, Sam talked with Entertainment Tonight about their relationship and how they balance it all.
"She has her own life and her ambitions and her own dreams and things are important to her, and I want to support those as much as she's supported me," he told the outlet. "I think it's been a little lopsided these first few weeks of marriage, so I owe her for sure… but she's having fun."