San Francisco Karen Calls Cops on a Man Who Wrote "BLM" — on His Own Property
A woman dubbed "San Francisco Karen" called the cops on a Black man for writing "Black Lives Matter" — on his own property. Read on for more details.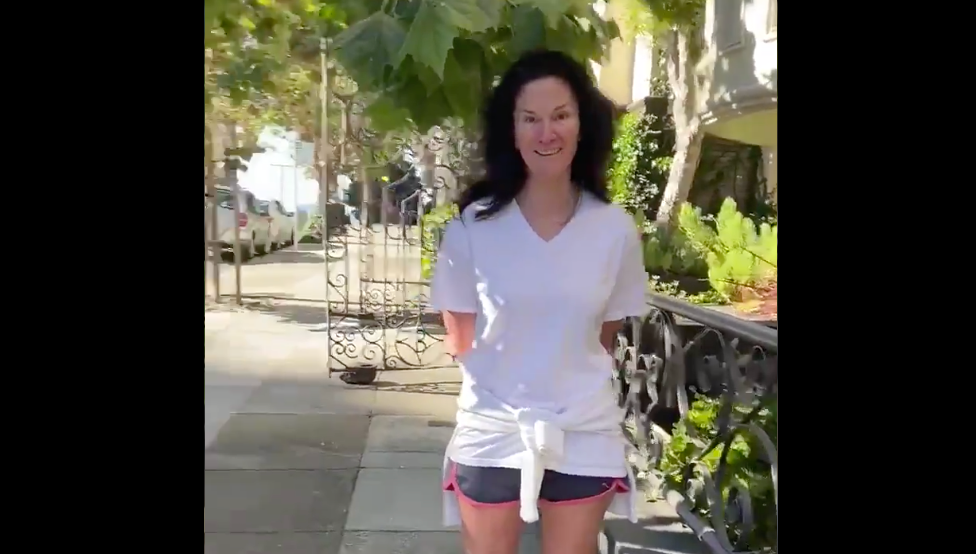 Another day, another Karen. This time, it's a Karen couple based in San Francisco who called the cops on a man writing "Black Lives Matter" on his own property — because they didn't believe it was really his home. The entire exchange is ridiculous and frightening. While the entire country has collectively been protesting against racial injustice and police brutality against black men, here's a white couple who is calling the police because they can't fathom a person of color writing "Black Lives Matter" on his own property.
Article continues below advertisement
What happened with San Francisco Karen and the man writing "BLM" on his wall?
On Thursday, James Juanillo shared a video recording of the exchange he had with a white woman named Lisa and her husband, Robert.
"A white couple call the police on me, a person of color, for stenciling #BLM chalk message on my own front retaining wall. 'Karen' lies and says she knows that I don't live in my own house, because she knows the person who lives here. #blacklivesmatter," James tweeted.
Article continues below advertisement
The video shows Lisa and Robert both acting condescending toward James and treating him as though he's a vandal.
"Are you defacing private property or is this your building?" Robert asks, snidely. "Respectfully. We're just saying, absolutely, your signs and everything, and that's good. THIS is not the way to do it. It's private property," Lisa says, using her hands in exaggerated motions to appear empathetic. "But if I did live here and it was my property, this would be fine," James responded.
He added, "And you don't know whether I live here or if this is my private property."
Lisa smiles and says, "Actually, we do know, that's why we're asking," Lisa says.
Jaime suggests that they call the police if they want, and the couple eventually walks away. Turns out, the couple did call the cops and the cops didn't even get out of the car.
Article continues below advertisement
Who is Lisa, aka "San Francisco Karen"?
Twitter did some sleuthing and found out Lisa is Lisa Alexander, the founder of beauty brand, La Face Labs. One Twitter user pointed out that Birchbox had a partnership with them, and that they should stop including La Face products in their boxes.
Article continues below advertisement
A couple days later, Birchbox replied, saying they've cut ties with La Face. "We condemn the actions of Lisa Alexander. We have not worked with LAFACE for several years & as a result of the CEO's actions today have officially cut ties with them. We've removed their products from our website & will not be working with them in the future. #blacklivesmatter," the company tweeted.
Article continues below advertisement
After trying to defend herself, Lisa deleted all her (and her beauty brand's) social media accounts after people started to call her out for her racist behavior and leave negative reviews for La Face.
Article continues below advertisement
James talked to NBC on June 13, telling the outlet that he's lived in his Pacific Heights home since 2002 and wanted to make sure that his neighborhood was supporting Black Lives Matter.
"It's important that this not just be in the Castro, the SOMA. That it be in the Marina, and Laurel Heights, Presidio Heights, Pacific Heights where people who need to be woke can read it, and see this is OK to have a statement like this, in a neighborhood like this," he explained.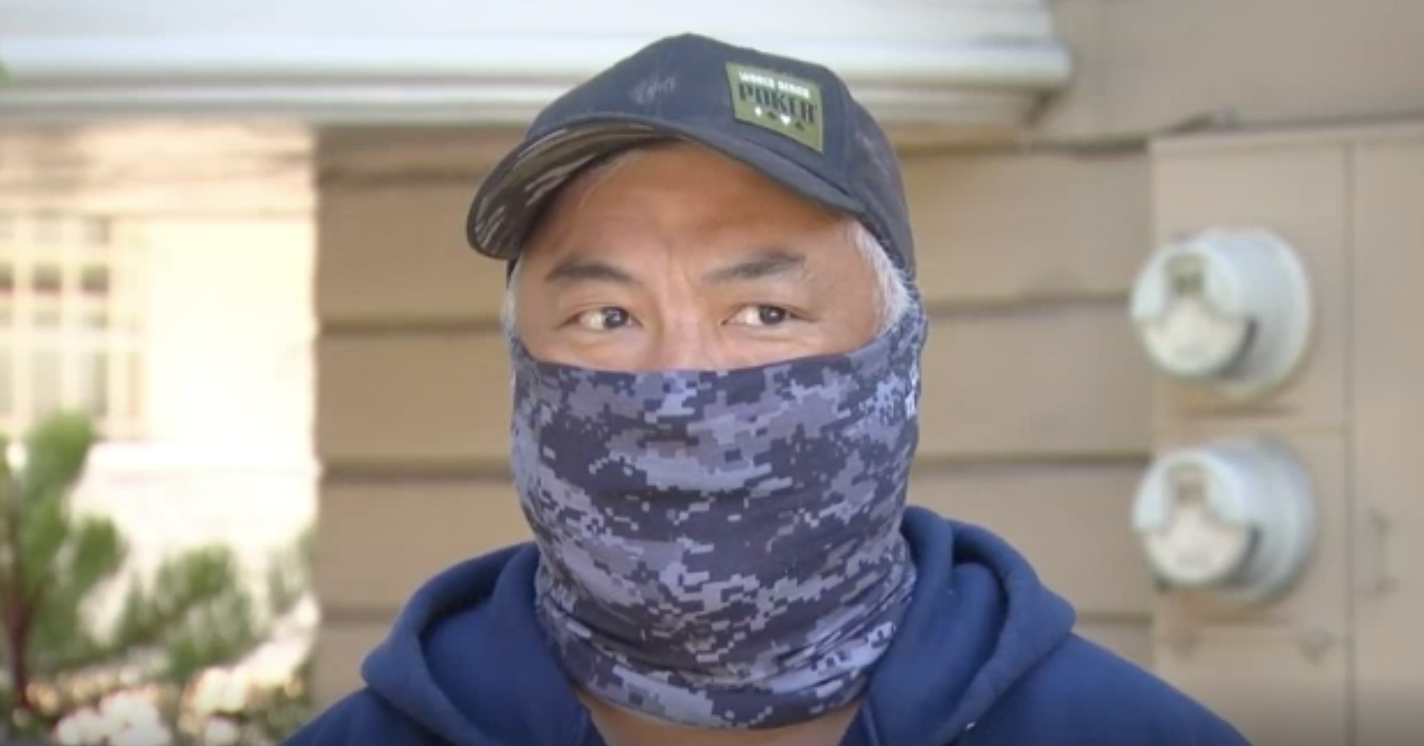 Luckily, the majority of the neighborhood supported James' message. "What the video on Twitter doesn't show is the 95% of residents and neighbors who while I was putting this up gave me a fist, or made eye contact and smile, or just flat out said thank you," he said.