Sasha Obama's TikTok Went Viral, but Honestly, She'd Get Views for Anything
Sasha Obama's lip-sync to City Girls' song on TikTok just went viral, but come on, she'd probably go viral for uploading just about anything.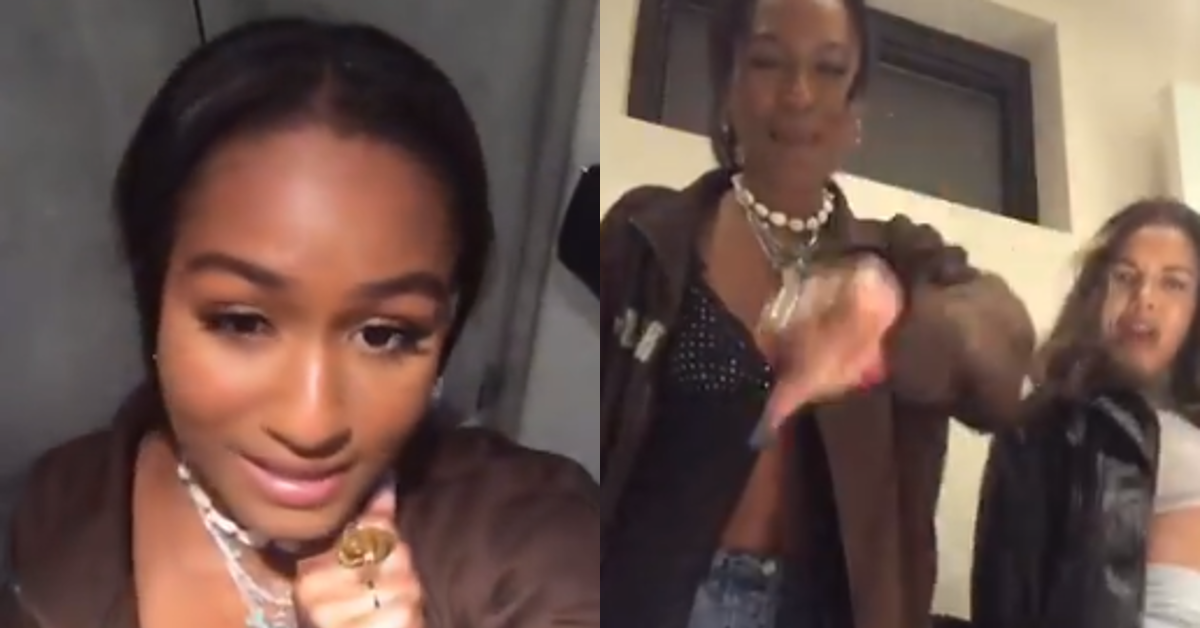 If there's one thing social media stardom has proven time and time again over the years, it's that just because you're popular online doesn't mean you're going to be popular elsewhere. There have been tons of internet famous people who have difficulty finding success in film and TV, but usually, if you're super famous in film and TV, or are a popular public figure, you can have some success on social media. Sasha Obama's recent viral TikTok video is a perfect example.
Article continues below advertisement
Sasha Obama lip-syncs Moneybagg's "Said Sum" remix with City Girls in a TikTok video.
Sasha isn't the one who posted the video clip to TikTok — her friend uploaded the clip and it didn't take long for folks who saw it to do a double take and say, "Wait a minute, is that Sasha Obama?" It most certainly looks like it is, and the two are vibing to the song in the clip and lip-syncing with plenty of vigor.
While the clip was popular on TikTok, it really blew up on Twitter.
Article continues below advertisement
Some people commented that if it really was Sasha in the clip then the video wouldn't be available online for much longer, especially considering Sasha's midriff is exposed in the video.
Sure enough, they were right and it wasn't long before it had been deleted from TikTok. Yikes.
Not only was that particular clip deleted, but there were other video highlights that were removed. As Twitter user Auri states, however "they weren't that bad" and if you take a look at their previews, you can see she's right. There's definitely nothing out of the ordinary.
Article continues below advertisement
But maybe it has something to do with the fact that she's the daughter of one of America's most influential and well-known power couples, and she's a first daughter who's been in the public eye for a very, very long time.
Article continues below advertisement
19-year-old Sasha is currently attending the University of Michigan as a sophomore, but due to the COVID-19 pandemic is taking online classes. No word on whether or not going viral on social media is a part of the curriculum.
And although her videos were quickly deleted, it turns out a lot of people were into just how suped up she was in the clips.
Article continues below advertisement
I mean it's hard to deny she's not enthusiastically attacking the dance moves, no matter what your thoughts on TikTok dance crazes are.
Article continues below advertisement
Article continues below advertisement
What do you think? Is it a "bad look" for the former first daughter to be cutting a rug online like that? Or does everyone need to just relax and let kids be kids?
Article continues below advertisement