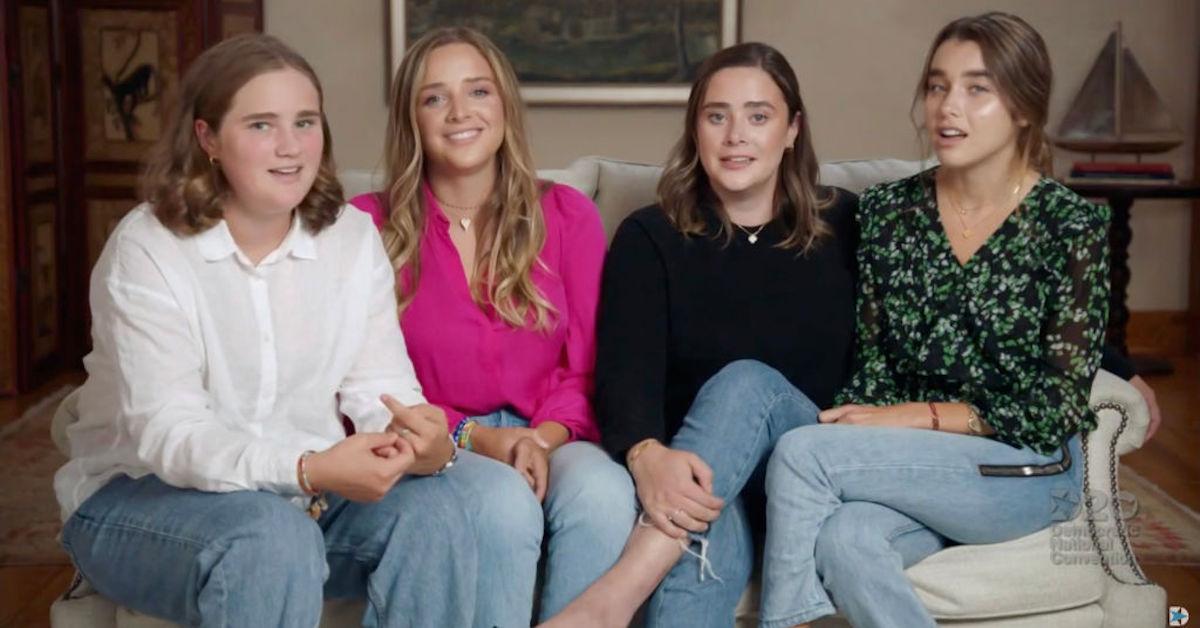 Joe Biden's Granddaughters Are Confident "Pop" Has What It Takes to Be President
Thursday, Aug. 20's Democratic National Convention marked the first time many Americans had met Joe Biden's granddaughters, Natalie, Naomi, Finnegan, and Maisy.
Article continues below advertisement
Who are Joe Biden's granddaughters?
The young women and daughters of Joe's own sons Hunter and Beau spoke candidly about their own personal experiences with their "Pop," how they speak to him on the phone every day, and why they are confident he's the best candidate to lead the nation come the 2020 elections. Keep reading to learn more about the poised, young ladies.
Naomi Biden
The eldest of the Biden granddaughters is 26-year-old Naomi, who recently graduated from Columbia Law School in May during a virtual ceremony, where her own grandfather was a guest speaker. She's named after her father Hunter's late sister Naomi Christina, who was killed in the car crash that also tragically took the life of Joe's first wife, Neilia, in November 1971. Naomi attended the University of Pennsylvania for her undergraduate degree and graduated in the same class as Tiffany Trump in 2016.
Article continues below advertisement
Naomi is the only granddaughter of Joe's whose social media account is public. The future lawyer dates Peter Neal, a law student at her own alma mater of UPenn. During the early days of the pandemic, Naomi and Peter joined forces to create a website that would help Americans learn how to access their stimulus checks.
Finnegan Biden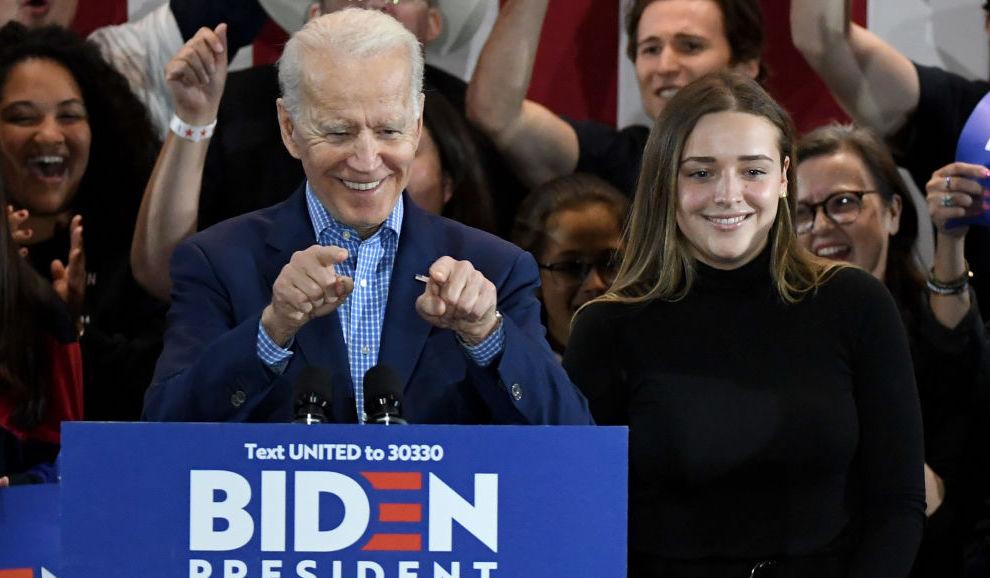 Hunter Biden's second daughter and Naomi's sister, Finnegan, is a 20-year-old rising senior at UPenn, who has maintained a low profile but had her first notable appearance in the public eye when she attended her grandfather's campaign rally at Dubuque, Iowa's Clarke University.
Article continues below advertisement
Maisy Biden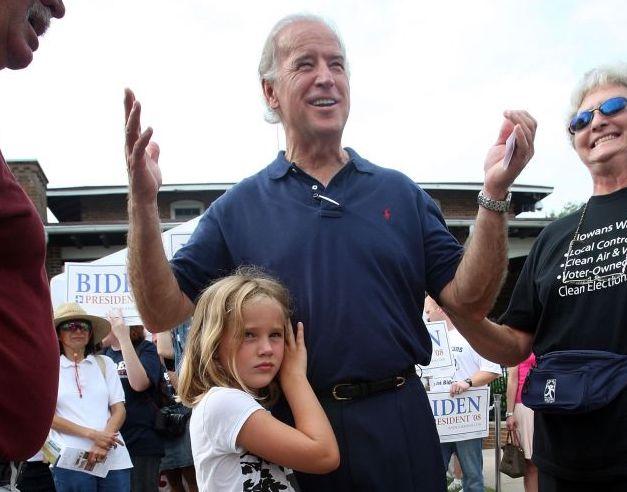 Maisy is Finnegan and Naomi's youngest sister, now 19. Born a year after Finnegan in 2001, she's the same age as Sasha Obama, who Joe says is "her best friend." "Barack and Jill and the whole family, we had a whole get together," he said of the Obama-Biden joint graduation party for Maisy and Sasha when the girls graduated from Sidwell Friends School. Maisy is very close with her grandfather, who she says eats vanilla ice cream with chocolate sprinkles every single evening.
In fact, Joe skipped last year's Iowa Democrats Hall of Fame dinner in order to attend Maisy's graduation. "One of my competitors criticized me for not going to Iowa to talk for five minutes," he said at the time. "My granddaughter was graduating. It was my daughter [Ashley's] birthday. I would skip inauguration for that."
Article continues below advertisement
Natalie Biden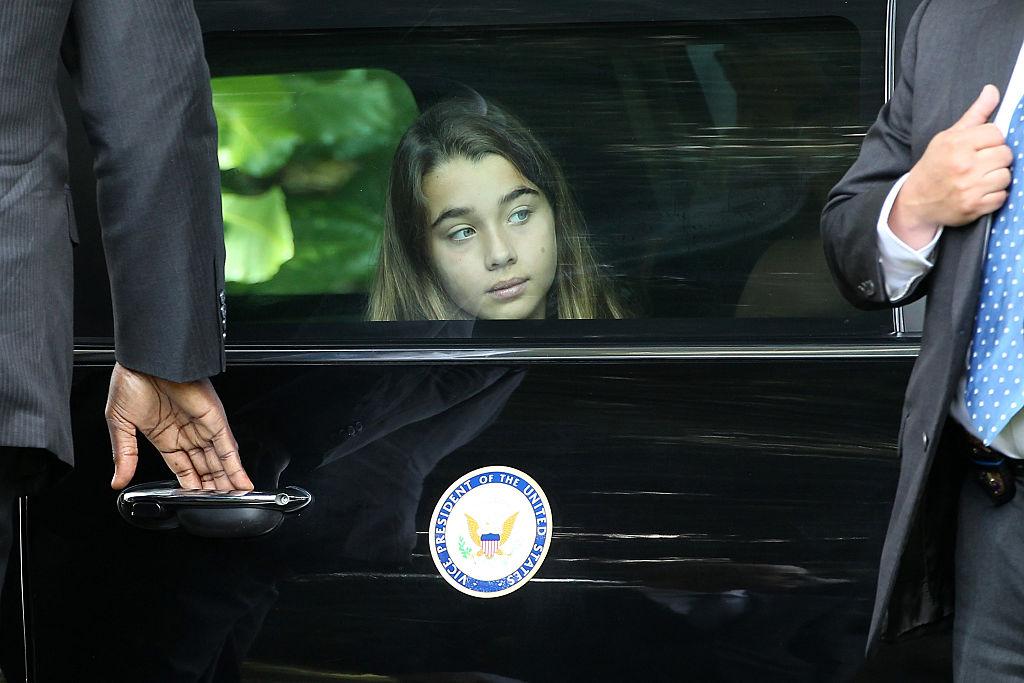 16-year-old Natalie is the oldest child of late Joseph Robinette "Beau" Biden, who was commemorated at the DNC for his service in the military and his time as an attorney general.
Natalie's Aug. 20 speech with her cousins marked the second night of the teenager's Democratic National Convention appearances. On Aug. 18, she sang Jill Biden's praises. "I would say she's not your average grandmother," she said. "She's a prankster, she's very mischievous. When she goes on a run, sometimes she'll find like a dead snake and she'll pick it up and put it in a bag and she'll use it to scare someone."