Jill Biden Would Continue Teaching as First Lady: "I Want People to Value Teachers"
Jill Biden is one of many speakers who is set to play a role in the Democratic National Convention, but does the former second lady have children?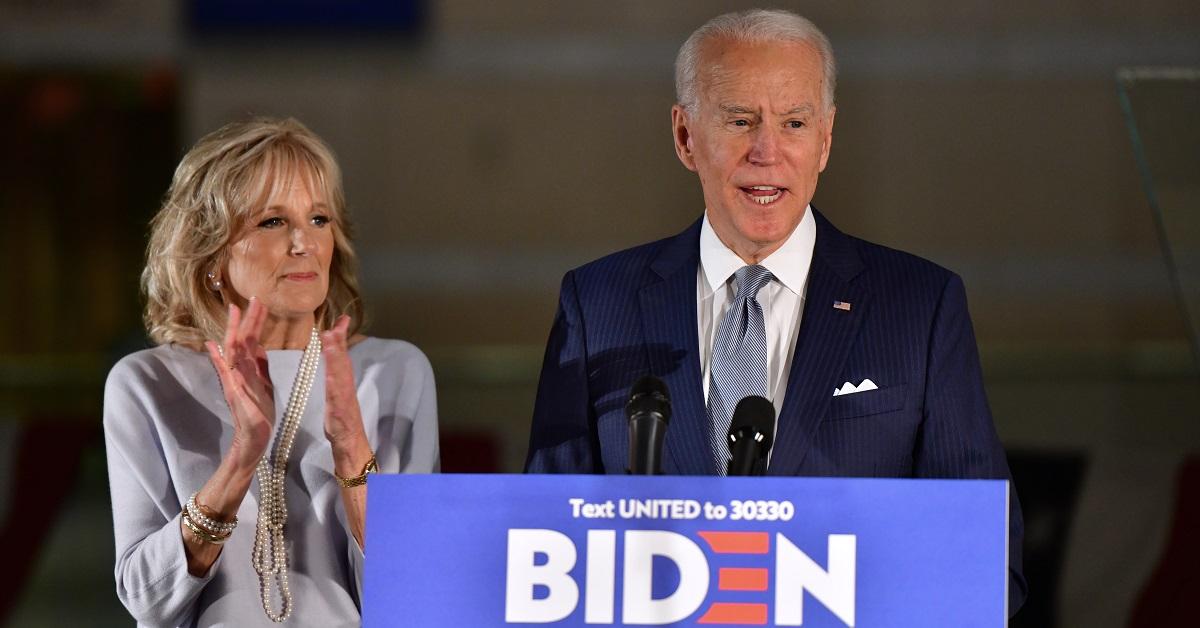 Over their more than 40 years together, Joe and Jill Biden have lived their lives in the spotlight. When the two were married in 1977, Joe was already a senator. Now, as he prepares to take on Donald Trump in this fall's presidential election, more and more people are trying to learn everything they can about the former second lady, including whether she has children.
Article continues below advertisement
Does Jill Biden have children?
Jill and Joe met and were married after the death of his first wife and infant daughter in a car accident. At the time, he already had two sons, Beau and Hunter, and Jill became their stepmother when she agreed to marry Joe. Several years after they were married in 1977, Joe and Jill also had another child, Ashley, together. Ashley was born in 1981, and Jill stopped working for two years in order to take care of the children.
Article continues below advertisement
Joe had to propose several times before Jill accepted.
Although Jill and Joe have been happily married for decades now, Jill was initially somewhat reluctant to marry Joe. She had already been married and divorced once before, and she was reportedly reluctant about the possibility of entering public life in her marriage to Joe. Ultimately, Joe won her over, and now, she may be the next first lady of the United States.
Jill Biden has continued to have her own career.
Although her husband has been in the public eye for the entirety of their marriage, Jill has continued to pursue her own career. In 2007, she received a Doctor of Education from the University of Delaware. She's also regularly taught at community colleges, and she wrote her doctoral thesis on how to meet student needs in community colleges.
Article continues below advertisement
Even while her husband was campaigning for the vice presidency, Jill continued to teach four days a week. She would then campaign over the weekend, and grade papers on the bus. After Joe was elected vice president, she continued to teach as an adjunct professor at the Alexandria campus of the Northern Virginia Community College. She is thought to be the first second lady to hold a paying job while she was in the role.
Article continues below advertisement
Jill Biden hopes to continue teaching as the first lady.
If her husband wins the presidency, Jill hopes that she can still continue to teach. "I teach a lot of immigrants, and refugees," she told CBS. "I love their stories, I love who they are as people, and I love the fact that I can help them on their path to success."
"If we get to the White House, I'm gonna continue to teach," she said. "It's important, and I want people to value teachers and know their contributions, and lift up the profession." Jill has also said that, while she won't play any formal advisory role to the president should her husband be elected, she knows that Joe will lean on her and talk about important decisions with her.
"It's a marriage," she said, "and you listen to one another, you talk things out with one another."