Joe Biden Was a Single Parent for Five Years After His Wife's Tragic Death
Joe Biden faced tragedy at a young age and became a single father even while he was working as one of the U.S. Senators from Delaware.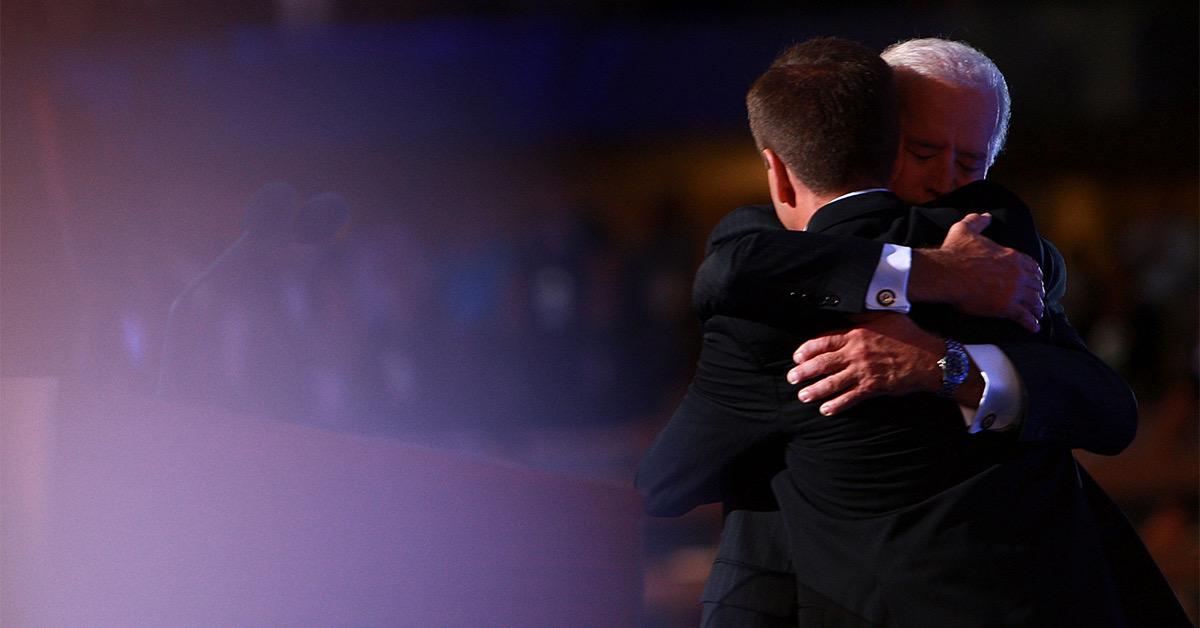 For understandable reasons, Joe Biden is best known as a politician. He served as vice president for eight years, and is now running to replace Donald Trump in the White House. While his political story is still being written, Joe's life has already been marked by personal tragedies that have colored who he is as a person, and made him a single parent. One of the darkest things that happened to Joe ultimately changed the course of his entire career.
Article continues below advertisement
Joe Biden lost his wife and daughter in a car crash.
The future vice president's first race for Senate was a close one, and when he was elected in 1972, he was only 30 years old, and one of the youngest senators ever to hold the office. Weeks after he won the election, his wife Neilia and 1-year-old daughter were killed in a car accident. His sons, Hunter and Beau, were also in the car, and were injured in the accident. When Joe was sworn in, Beau showed up in a cast.
Article continues below advertisement
Following the deaths of his wife and daughter, Joe considered resigning his Senate seat in order to take care of his children. He was ultimately convinced to stay by Senate Majority Leader Mike Mansfield. Although he stayed in the Senate, Joe said that he was dealing with raw rage and grief, and would even take walks late at night through seedy neighborhoods hoping to find fights.
Joe Biden was a single father for five years.
After his wife died, Joe acted as a single father for five years. He certainly had help in raising his children, but he took the Amtrak train home to Wilmington, Del. from Washington, DC every night so he could be with his children. The 90-minute commute was something he continued to do for the rest of his career in the Senate.
Article continues below advertisement
After the accident, Joe's work in the Senate was mostly perfunctory, and he claims that his staffers were placing bets about how long he would last. Because he was a single father, he insisted that he be interrupted at any time if he received a call from one of his kids. What's more, Joe still doesn't work on Dec. 18, the anniversary of his first wife's death.
Article continues below advertisement
Joe Biden married again after Neilia's death.
In 1975, Joe met Jill Jacobs, and the two were married two years later. Joe has often crediting Jill with renewing his interest in both politics and life. They are still married to this day, more than 40 years after they tied the knot. They have one daughter together, who was born in 1981, and Jill can often be seen at campaign events with her husband.
Joe Biden also faced the loss of his son Beau while he was vice president.
Even after facing the loss of his wife and daughter, Joe faced another personal tragedy when his son Beau lost his life to brain cancer in 2015. Joe has said that Beau's death was one of the reasons he decided against running for president in the 2016 election, and he has often spoken about the grief he faced after losing his son.
Election Day is Nov. 3. Register to vote at vote.gov and head to your state's board of elections for details on requesting a mail-in or absentee ballot.