Lindsay Price Plays Izzie's Mom, Sasha Taylor, in the Final Season of 'Atypical'
Who is Sasha Taylor on 'Atypical'? The character is the mom of Izzie Taylor (Fivel Stewart), and she's played by '90210' alum Lindsay Price.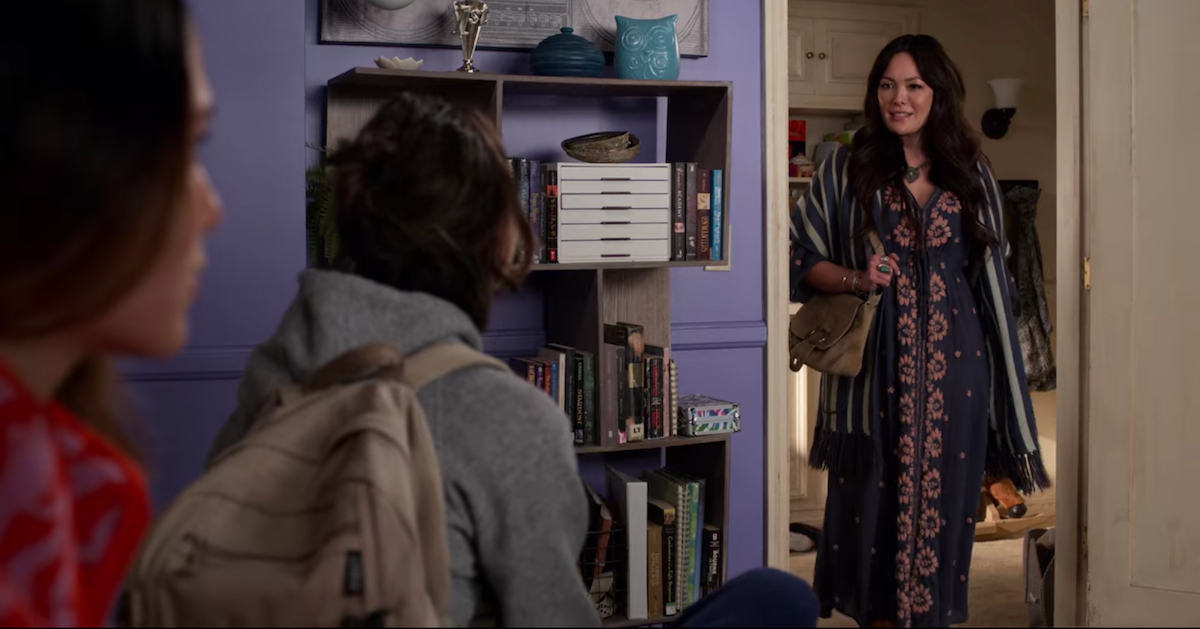 The final season of Atypical arrived on Netflix on July 9, and fans are saying goodbye to the well-intentioned members of the Gardner family. In 2017, when Season 1 debuted, viewers first met Sam Gardner (Keir Gilchrist), a teenager on the autism spectrum, his parents (played by Jennifer Jason Leigh and Michael Rapaport), and his overprotective younger sister, Casey Gardner (Brigette Lundy-Paine).
Article continues below advertisement
Though Sam's relationship with Paige Hardaway (Jenna Boyd), is at the center of the show, Casey's burgeoning feelings for her her classmate, Izzie Taylor (Fivel Stewart) ultimately become a key storyline as well.
In Season 4, Casey meets Izzie's mom, Sasha Taylor, for the first time. While Izzie is hesitant to introduce her mom to her girlfriend, Casey quickly connects with Sasha.
The actress playing Sasha on Atypical may look quite familiar to viewers. Keep reading to find out more about the character, and to learn where else you've seen the actress before.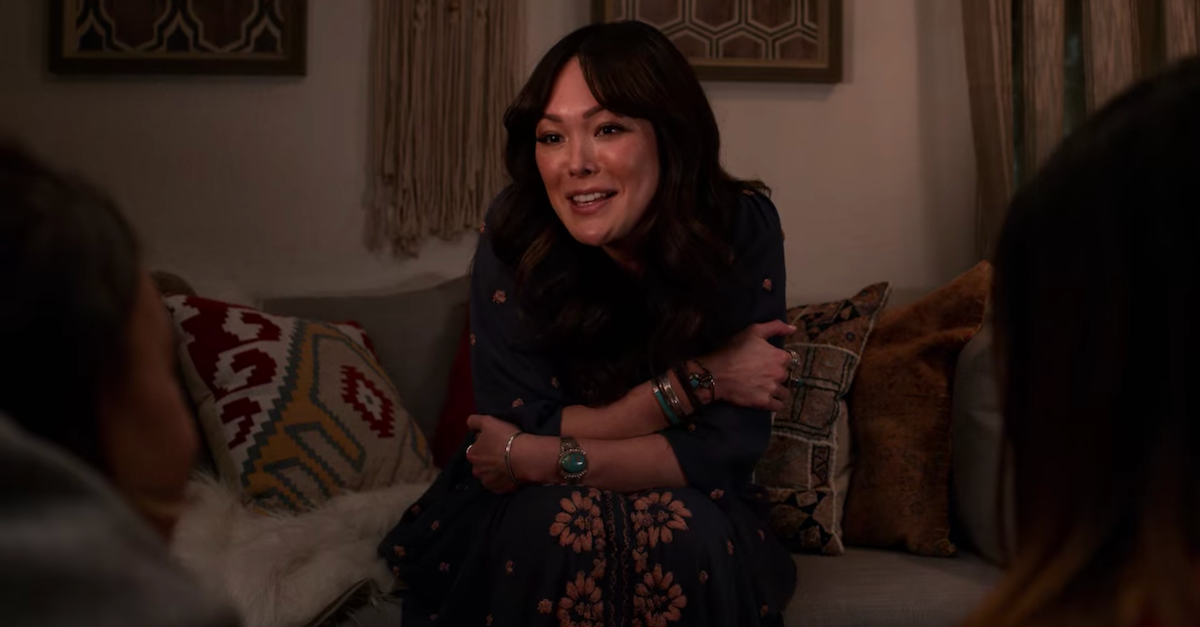 Article continues below advertisement
Who is Sasha Taylor on 'Atypical'?
When Casey goes to Izzie's house for the first time in the Atypical episode, "Dead Dreams," she meets her mom, Sasha Taylor. Though Izzie is visibly uncomfortable when Sasha and Casey are initially interacting, the two quickly bond over energy and auras.
Sasha later reads Casey's tarot cards, and she has only positive things to say about the teen. However, when Sasha looks at her own daughter's cards, she notices a lot of "darkness."
Izzie criticizes her mom for being absent for her and her sister. The interaction later causes a fight between Casey and Izzie, with the latter student asking for "space."
The couple does eventually make up. In the next episode, Sasha kicks Izzie out of the house. It's clear that their estranged relationship has had a huge effect on Izzie.
Article continues below advertisement
Lindsay Price plays Sasha Taylor on 'Atypical' — what else has she starred in?
The 44-year-old actress portrays Izzie's mom on the fourth season of Atypical, and she's no stranger to the small screen. Lindsay Price has been acting since she was a child, and while she was a teenager, she snagged a role on the soap opera, All My Children.
She played An Li Chen Bodine on the ABC series from 1991 to 1993. Lindsay then appeared on an episode of Boy Meets World, and she had parts on other soap operas like Days of Our Lives and The Bold and the Beautiful.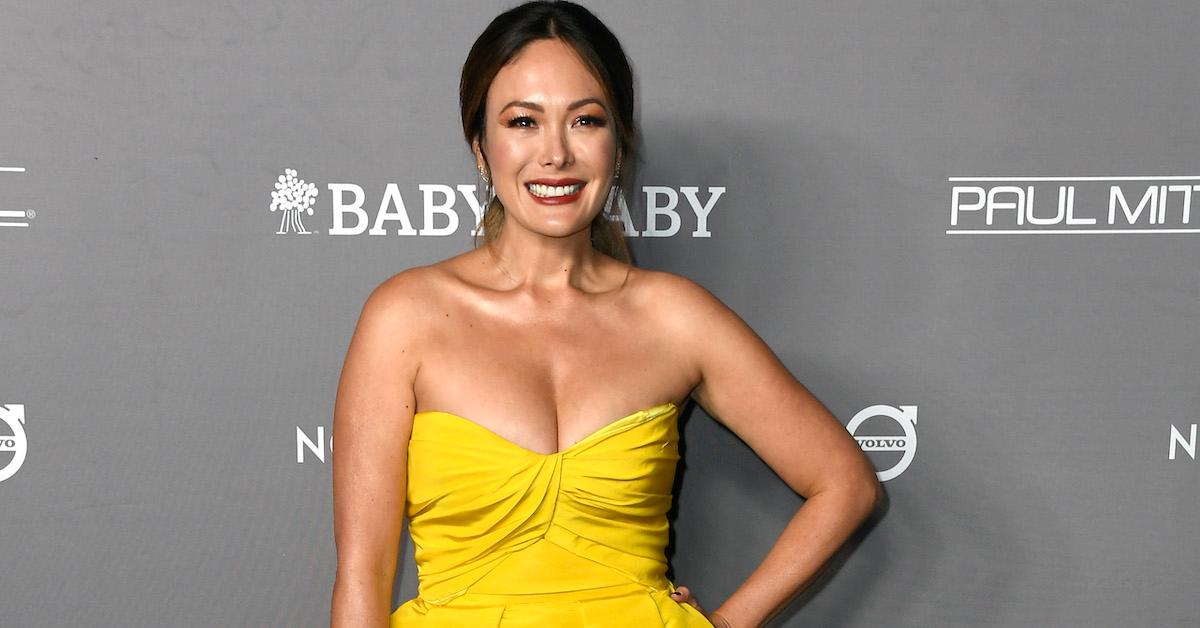 Article continues below advertisement
Lindsay is, perhaps, best known for appearing on the last three seasons of Beverly Hills, 90210. Her character, Janet Sosna, married Steve Sanders (Ian Ziering), and the two later had a daughter named Madeline together.
She had guest roles on a multitude of top TV programs, including Frasier, How I Met Your Mother, NCIS, and Las Vegas.
The actress starred as Victory Ford in both seasons of Lipstick Jungle on NBC. The dramedy featured Brooke Shields and Kim Raver in the other leading roles, and the show was based on a novel by Sex and the City author Candace Bushnell.
Lindsay's next leading TV role was as Camille alongside Jenna Fischer and Oliver Hudson on Splitting Up Together.
Outside of her acting work, Lindsay is married to celebrity chef Curtis Stone. The two first met on a blind date in 2009, and they wed in 2013. The couple has two sons together: Hudson and Emerson.
All four seasons of Atypical are available to stream on Netflix now.