Teacher's Holiday Gift From School Is So Bad She Thought It Was a Joke
A teacher went viral on TikTok after outing her school's "lame" Christmas gift: a COVID-19 rapid test.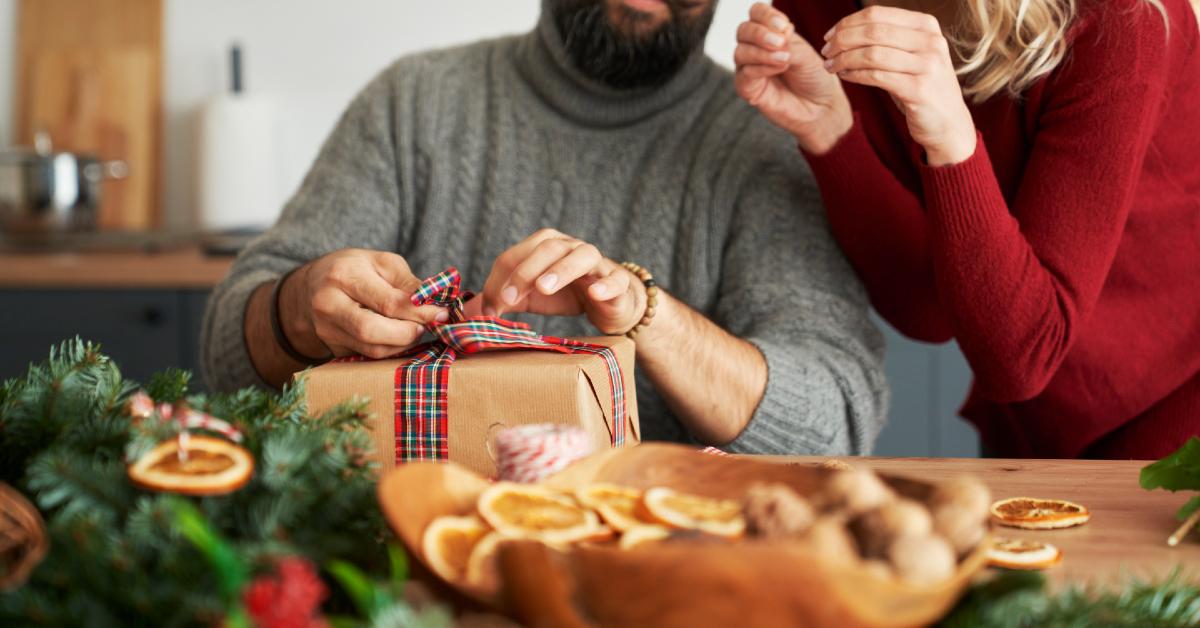 While it's usually disrespectful to turn your nose up at a less-than-stellar gift, sometimes you'll receive something that feels so out of left field that you would've rather not gotten a gift at all.
This looks like what happened to TikToker Lil Yambs (@lil.yambs)
Article continues below advertisement
She recorded a now viral TikTok from her car and 24-second clip has received over 18,000 likes, with over 1,500 comments. The video has been shared over 700 times as of this writing.
In the TikTok, we see the teacher unwrapping her present.
"I'm confused. Is this a joke? I got my Christmas present from the school...it's literally a COVID rapid test. That's my Christmas bonus."
She holds up the boxed test to the camera lens. A caption for the clip reads: "Am I a brat? Lol"
Article continues below advertisement
TikTokers shared a litany of different reactions to the unexpected gift Lil Yambs received from her school. One quipped that they just gave her a "5 day vacation" while others weren't so sure: "& if you test positive, they still want you to come in" which is something the TikToker agreed with: "that's what I was thinking"
Article continues below advertisement
Others were of the mind that if the school was going to give such a lame gift, then they should've just given her nothing instead, and it didn't take long for other teachers to talk about the whack gifts they received at school. A user who posts under the handle @Jessfigc wrote: "Last year we got served hot cocoa that was left over from an event for the kids lmao"

Article continues below advertisement
The web is full of terrible gifts employees received from the companies they've worked for, however, with each new year bringing in more and more examples of corporate lameness they're forced to endure.

Article continues below advertisement
A viral thread in Reddit's r/antiwork sub that was posted in December of 2022 posed the question: "What is the worst holiday gift an employer has given to you"
The responses yielded some pretty awful stories of some pretty awful gifts.

Article continues below advertisement
A user by the name of @PleaseGiveMeSushi wrote, "A $1 lottery ticket with a note reading, 'We have to share if you win!"
@The_Warp_Drive said that they were given "an opportunity to purchase $50 tickets to the company holiday party," so effectively they were being given an anti-gift by the company.

Article continues below advertisement
A user who goes by @fliffers said they were given the saddest of personally crafted gifts: a normal, every day ball point pen, with each employee's name printed out on white computer paper and then taped onto the pen. "My mom's boss gave everyone a pen (a really crappy, normal pen). He printed her name out on normal white printer paper and scotch taped it down the side of the pen. This sounds made up even to me as I type it, but it's still in our junk drawer."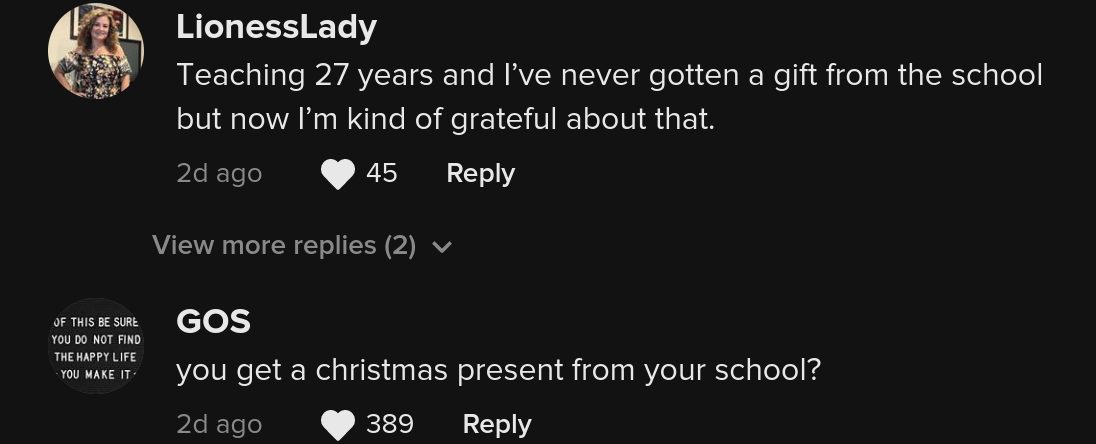 Article continues below advertisement
@VisionsOfTheMind said that they were given a $5 gift card to Starbucks, but the closest one to him was 110 miles away.
Some of the "gifts" seemed like they were just a slap in the face, like the fact that the company @Constant_Count_9497 worked at had this insulting experience.
"Not a gift, but when we ended the year, my boss had us all come in on the weekend (when the business is closed) to announce that the company made $2 million more than projected that year and that we did such a great job that he expects us to double that margin for the new year. We were all being paid around $15/hour and not a single person there got a raise or bonus."
Article continues below advertisement

Then there was @just_some_guy94 who said that he received a $50 gift card from the company...only to see that the business decided to get some backsies on it in January when management decided to take those fifty bucks out of his paycheck.
Article continues below advertisement

Have you ever received a holiday gift that left a bad taste in your mouth because of how thoughtless and insulting it was? Or do you think that any gift is a good gift?