Where Are 'Love After Lockup' Stars Scott and Lindsey Now?
Ever since Scott and Lindsey's appearance on 'Love After Lockup,' fans are wondering what the stars are up to. Here' what they're doing now.
There's just something about watching relationships unfold on reality television. And if you're like us, the hit WEtv show Love After Lockup may be one of your guilty pleasures. After all, it brings drama and romance, which is the perfect recipe for entertainment.
Article continues below advertisement
One of the most controversial couples to be featured on the show was none other than Scott Bradshaw and Lindsey Downs. While the couple had high hopes for their relationship, it seems that things continued to spiral out of control. Fans have been wondering where they are now and if they have been able to patch things up. Here's everything we know.
Article continues below advertisement
So, are Scott Bradshaw and Lindsey Downs from 'Love After Lockup' happily coupled up?
There's no denying that things between Scott and Downs were toxic. Scott went through Downs' things, which in her eyes, was a total violation of privacy. And of course, she returned the favor by sifting through his things as well. Going tit for tat is definitely a thing for the duo.
Things even went to the next level after Downs discovered that the home Scott claimed he bought for them in Mississippi was a rental. And she found an old phone of his that contained pictures and videos of another woman, which led her to believe that he was being unfaithful. Like we said, the drama never stops.
Article continues below advertisement
That said, Scott and Downs are definitely uncoupled. According to TVShowcase, Scott confirmed that he and Downs are no longer an item. In fact, he shares that "he kicked Downs out of the house as soon as filming wrapped."
"He even had her arrested for destroying his property – including carving the words 'F--k You' in his desk." Ouch!
Is Lindsey Downs really back in jail?
Article continues below advertisement
There's no denying that Downs can't seem to stay out of trouble. And it has been reported that the reality star is back behind bars.
According to Starcasm, "Downs is currently in custody at the Lafayette County Detention Center in Oxford, Mississippi. Online records indicate that she was booked on October 8, but that was reportedly not the first time she's been in trouble with the law since her federal prison release from April/May."
Article continues below advertisement
However, Downs' Instagram page has been updated frequently with new images since her incarceration. And while she is definitely behind bars, we can simply chalk it up to her giving a friend permission to post on her behalf. After all, there have been no reports of her being released.
And with news of her being charged with possession of a controlled substance with intent, possession of a firearm by a felon, possession of a stolen vehicle and property, and fleeing arrest, it could be a long time before she's reunited with loved ones.
Article continues below advertisement
Despite the mystery of her social media content, we do hope that Downs can get her life back on track once she's released from prison. After all, she does have a young daughter to look after — a daughter that Scott was taking care of in her absence.
Article continues below advertisement
It seems that Scott Bradshaw has moved on from his relationship with Lindsey Downs.
Since Scott kicked Downs to the curb and out of his home, it's clear that the star is focused on moving on with his life. However, Soap Dirt reports that Scott may have to come face to face with Downs again in court.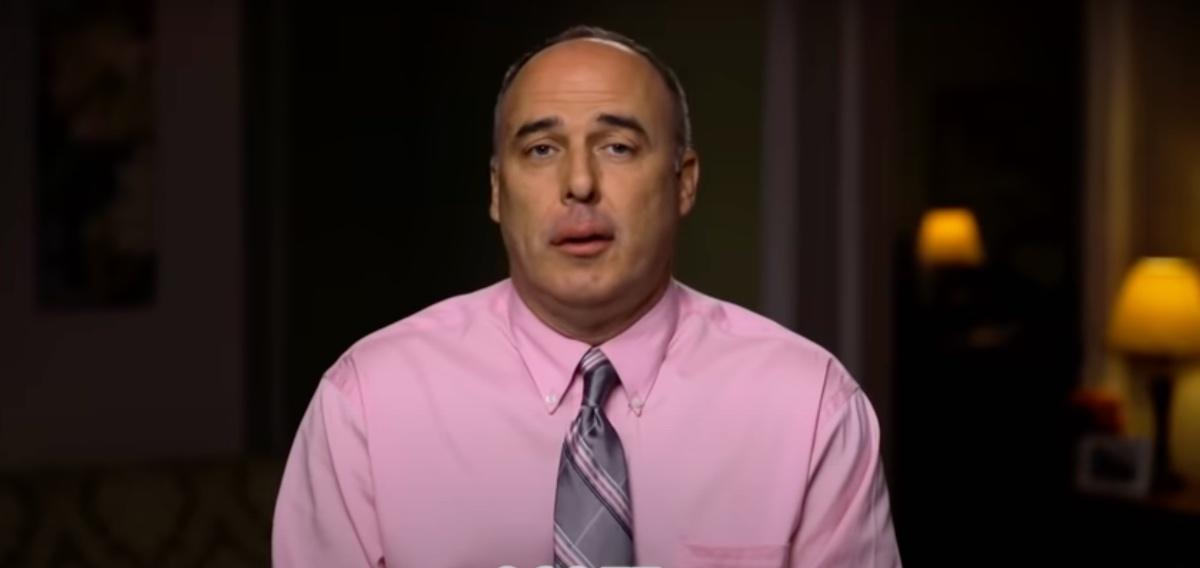 Article continues below advertisement
Yes, you read that correctly. The site reveals that he has received a subpoena to testify against her in court. And while that's not the most desired memory to have of an ex, he'll have to do his civic duty in order to completely remove her from his life.
And despite their unhealthy relationship, Scott has no hard feelings. Even with how everything ended between them, he wishes her the best. And he hopes she will be able to "function in society" at some point in her future.
Watch Love After Lockup Fridays at 9 p.m. on WEtv.