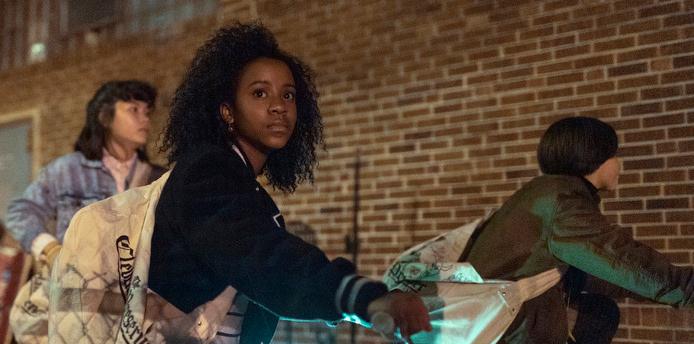 Will There be a 'Paper Girls' Season 2? Cast Talk Exploring Storylines in the Future (EXCLUSIVE)
Based on the popular sci-fi comics by Brian Vaughan and Cliff Chiang, Paper Girls is a show following a group of adolescent girls who get accidentally caught up in the middle of a time war, making them question not only their realities but their own futures.
Article continues below advertisement
With Season 1 leaving many unanswered questions and a major cliffhanger finale, Distractify spoke exclusively with the stars of Season 1 — Sofia Rosinsky, Camryn Jones, Riley Lai Nelet, and Fina Strazza — about their hopes for a future second season.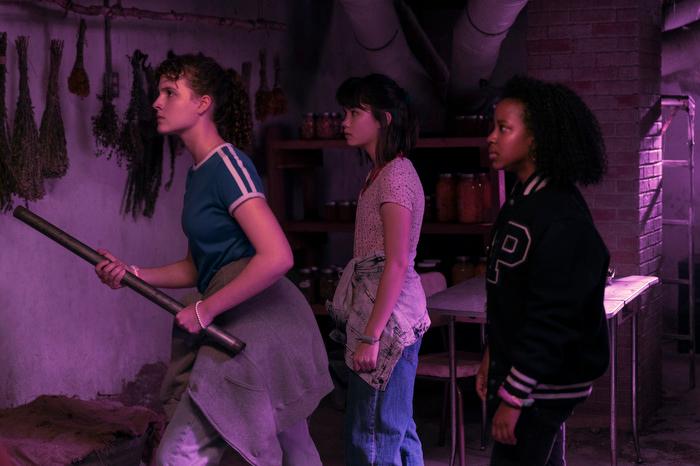 Article continues below advertisement
Has Season 2 of 'Paper Girls' been confirmed?
Unfortunately, at this time there is no confirmation as to whether or not Paper Girls has been renewed for a second season. That being said, the series just came out and its performance following the Season 1 release will likely play a big role in Amazon's decision to greenlight a Season 2.
Since Season 1 doesn't nearly cover all of the original comics, there's so much more content to pull from for an additional season (or three). In total, there are 30 issues of the comics, which were published between October 2015 and July 2019.
What would Season 2 of 'Paper Girls' cover?
With many character storylines not completed, there are big plot points that can be pulled from the comics for a potential second season. For starters, KJ's sexuality was only briefly discussed in Season 1, hinting at a connection she forms with her fellow paper girl, Mac.
"I think that KJ's relationship with all the girls will be explored if we get the chance to explore it more," Fina told Distractify.
Article continues below advertisement
Throughout Season 1, KJ learns of her future self's acceptance of her sexuality, which comes as both a surprise and a bit of a relief to her.
"KJ has always known there's something that is different about her and she's like, I know I don't fit in exactly, and I don't know what it is, but I know there's something," Fina explained. "So I think that when she finds out [she's gay], it's shocking, but she kind of knew it was coming, I think."
Article continues below advertisement
While the show doesn't follow the comics exactly, it's clear that whatever is next for the series, the creators and actors are determined to do justice to the source material.
"The scripts from Season 1 really took in a lot of the comics, and I thought it represented it really well," Camryn said. "Bryan [Vaughn] and Cliff [Chiang] were heavily involved in the script writing process."
"I think that the show definitely takes its own creative liberties," Fina added. "But with every decision that is made and every liberty that has been taken, it still feels inherently like Paper Girls and so [I hope] fans of the comics will definitely be pleased with what we've created."
Season 1 of Paper Girls is now streaming exclusively on Amazon Prime Video.