'Paper Girls' Premieres on Prime Video — Here's What You Need to Know (EXCLUSIVE)
'Paper Girls' is streaming on Prime Video. Here's what to know about the series, including premise, setting, source material, and beyond.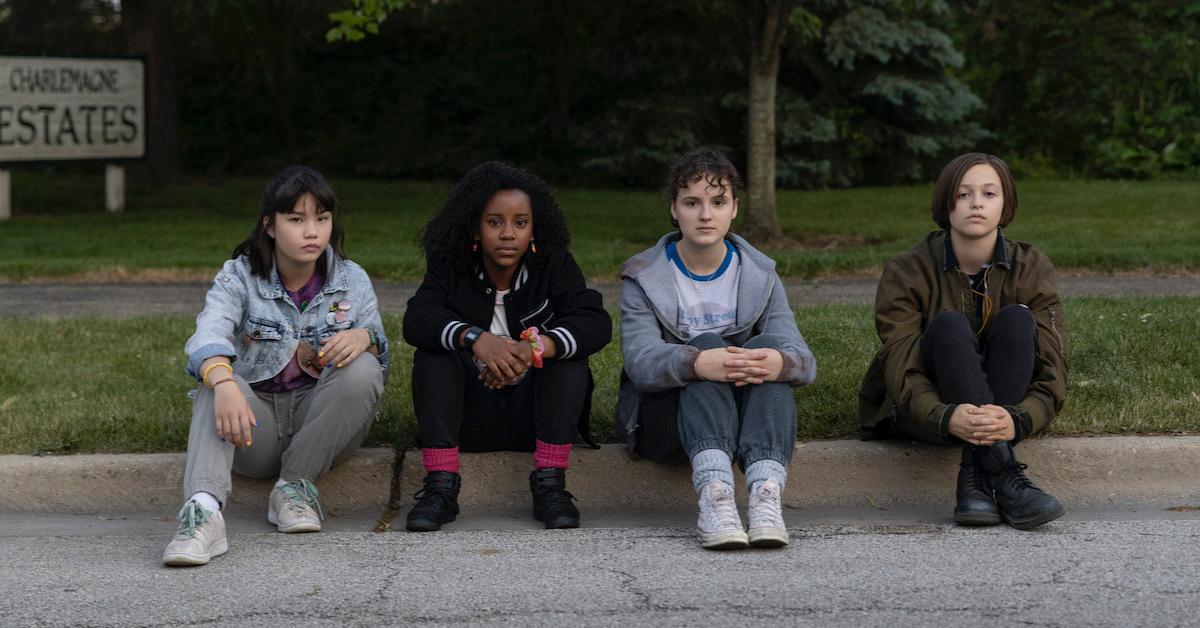 Spoiler alert: This article contains spoilers for Paper Girls on Prime Video.
Amidst a glut of live-action adaptations of popular comics and graphic novels, Paper Girls is definitely one to look out for. The sci-fi series is streaming on Prime Video and is based on an award-winning series of comics. Taking plenty of cues from the source material, the series will include lots of time travel shenanigans and shocking revelations.
Article continues below advertisement
A story like Paper Girls can be a lot to take in at once, so we're here to break it down for you. We've got the scoop on all the facts your should have for the new series, including exclusive quotes from the main stars! Here's what you need to know before watching Paper Girls.
What is 'Paper Girls' even about?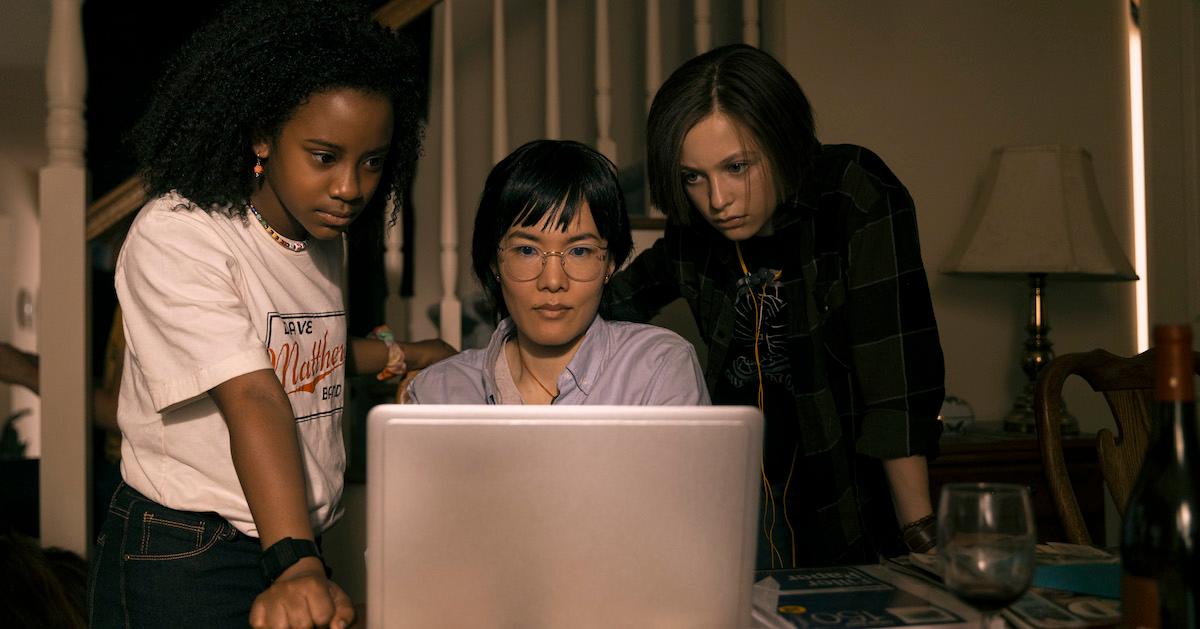 Even if you happen to remember what a paper route is, you've never had one quite this strange before. Paper Girls follows four young girls Mac (Sofia Rosinsky), Tiffany (Camryn Jones), Erin (Riley Lai Nelet) and KJ (Fina Strazza). While delivering papers in the early morning, the girls accidentally stumble into an ongoing conflict between time travelers. Caught up in the mix, they must now leap across eras to try and save the world all while grappling with revelations from their own futures.
Article continues below advertisement
What time period does the show take place?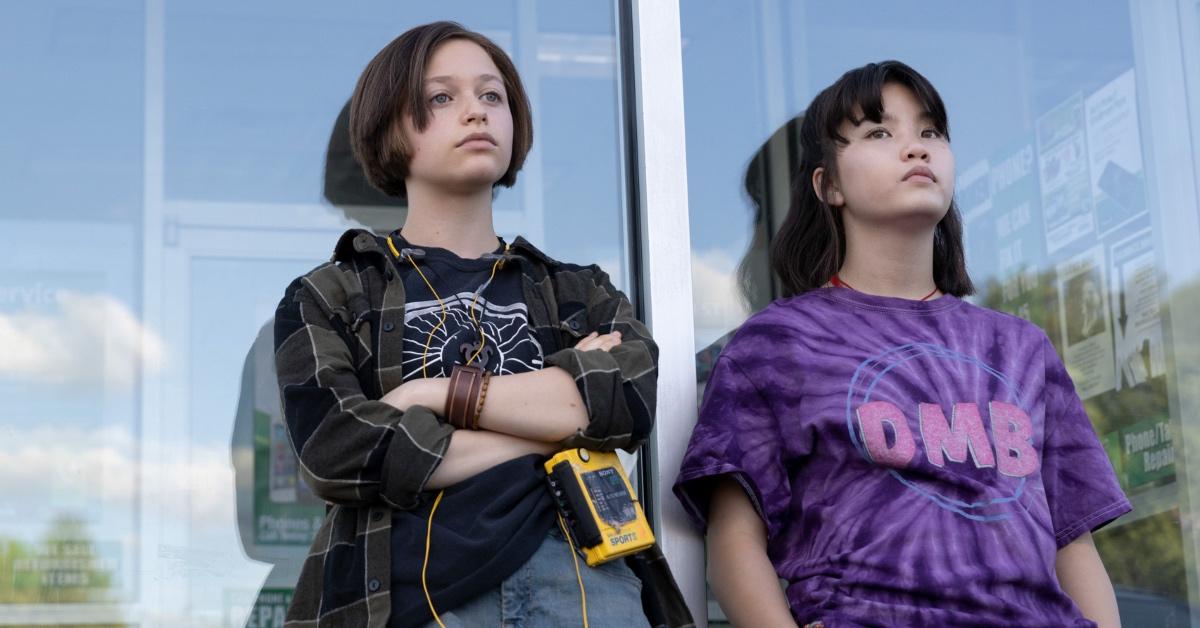 For a show about time travel, when doesn't it take place? The show begins with the titular paper girls in their own time of 1988. Once they start time traveling closer to the present day (more specifically, the year 2019), they meet their future selves and get a terrifying preview of what's in store for their lives. But the show won't stop there. If the comics are any indication, the girls will easily end up in the far future where things get even weirder.
Article continues below advertisement
What comics inspired the show?
The new TV series adapts the 2015 comic series of the same name, written by Brian K. Vaughan and illustrated by Cliff Chiang. The original comics ran for four years, from October 2015 to July 2019. During its run, the series received widespread critical acclaim and won two Eisner Awards.
While the show takes some creative liberties from the comics, stars Camryn Jones and Fina Strazza have assured longtime fans that the spirit of the comics is well-captured.
Article continues below advertisement
"I thought that the scripts from Season 1 really took in a lot for the comics," Camryn told Distractify. "I thought it represented it really well, like Mr. Bryan and Mr. Cliff. They were heavily involved in the script writing process."
Fina chimed in as well, telling us: "Every decision that is made and every liberty that has been taken, it still feels inherently like Paper Girls. [Hopefully] fans of the comics will [be pleased] with what we've created."
Article continues below advertisement
iNsecs are integral to the ongoing time war. What are they?
It wouldn't be a proper time battle without gross future technology arming its combatants. To that end, the Paper Girls and the time travelers make use of iNsecs. In the comics, iNsecs are electronic bugs that can be used to heal bodily wounds. Based on what we've seen, Erin and the gang will certainly make use of them in their fight.
Article continues below advertisement
The series features queer relationships!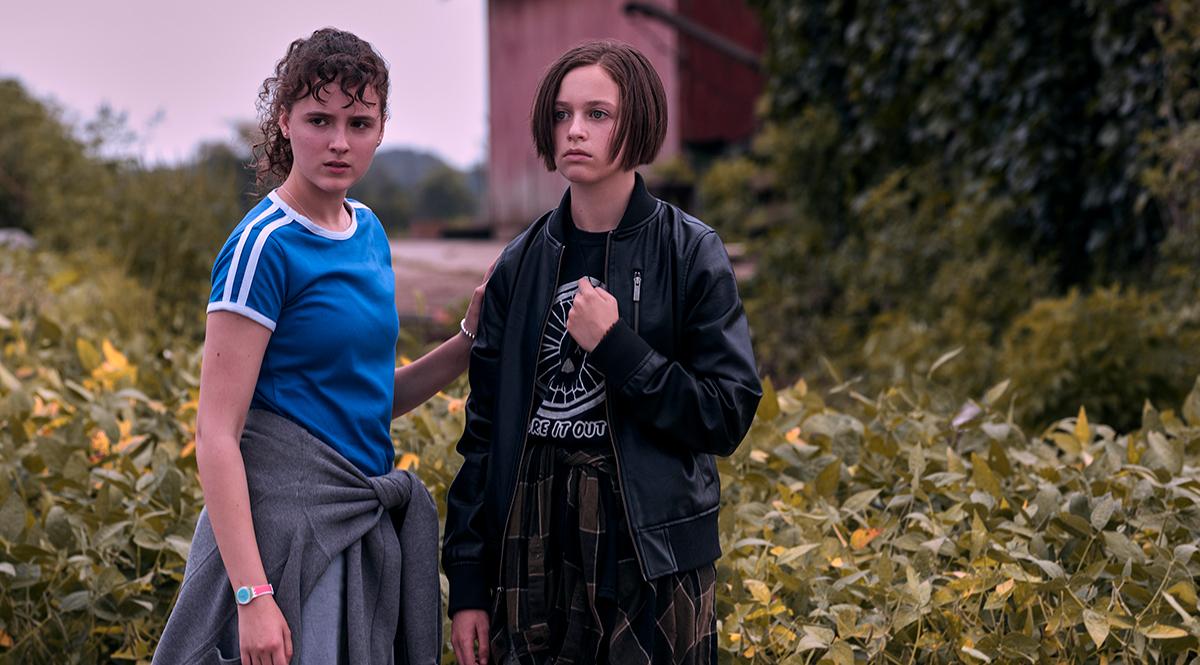 In a representation win, Paper Girls features a prominent queer love story in which KJ explores her sexuality with fellow paper girl Mac. Their actors, Fina Strazza and Sofia Rosinsky, told us how important it was for them to be able to portray characters who have this kind of journey together.
"I really love [this relationship]," Sofia remarks. "It's very touching to see the way that KJ cares for her and how Mac is actually starting to let herself be a little bit more vulnerable around her."
Article continues below advertisement
"KJ has always known there's something that is different about her," Fina adds. "I think when she finds out [she's gay], it's shocking, but she kind of knew it was coming."
Paper Girls begins streaming on July 29 exclusively on Prime Video.