The '80s Are Calling — Is Prime Video's 'Paper Girls' Like Netflix's 'Stranger Things'?
Based on the comic book series of the same name, Prime Video's series 'Paper Girls' drops this week. Is it just like 'Stranger Things'? The similarities are uncanny.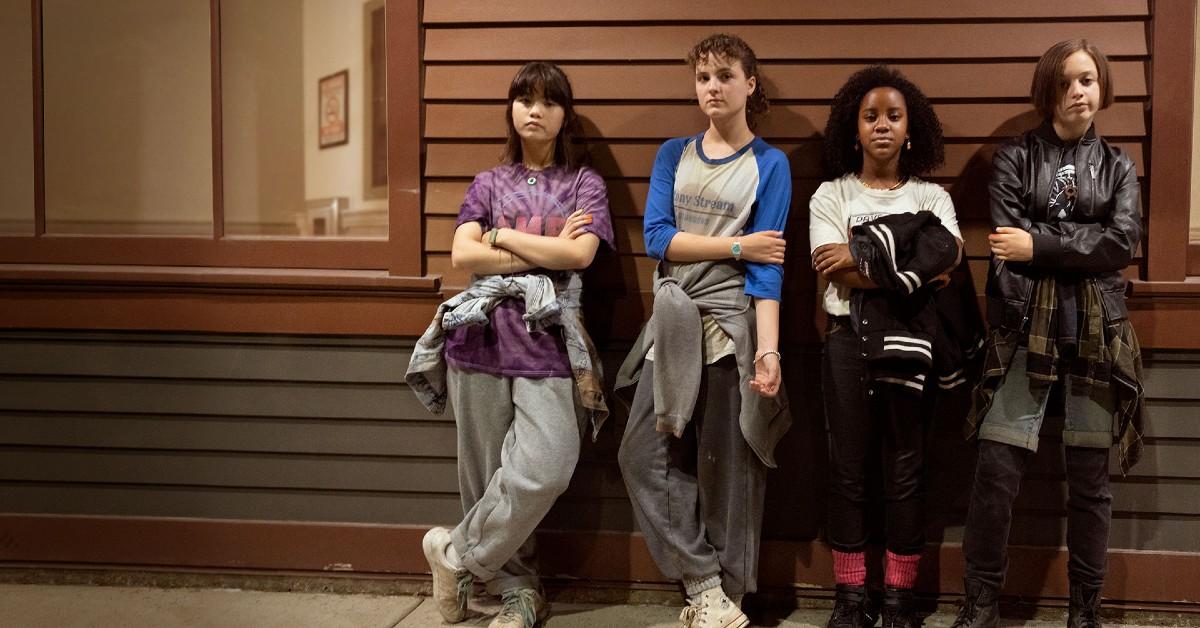 Let's face it, one of the best aspects of Stranger Things is the '80s nostalgia. Whether or not you grew up in the 1980s, the gargantuan phones, retro music, and bonkers fashion (lots of perms and geometric shapes) featured in the sci-fi Netflix series likely speak to you in one way or another. Stranger Things is one of Netflix's most successful series to date, so it wouldn't be crazy for another streaming service to release a similar beast.
Article continues below advertisement
Enter Prime Video's Paper Girls. Based on the sci-fi comic book series of the same name written by Brian K. Vaughan and illustrated by Cliff Chiang, the series follows four 12-year-old paper delivery girls who inexplicably time-travel from 1988 to 2019 right after Halloween. "While searching for a way home, they clash with members of two time-jumping factions at war, and must come face-to-face with their adult selves and learn how to work together to save the world," the synopsis reads.
While Stranger Things isn't really a time-travel series, the similarities between the two projects are uncanny. But how similar is Paper Girls to Netflix's golden child?
Article continues below advertisement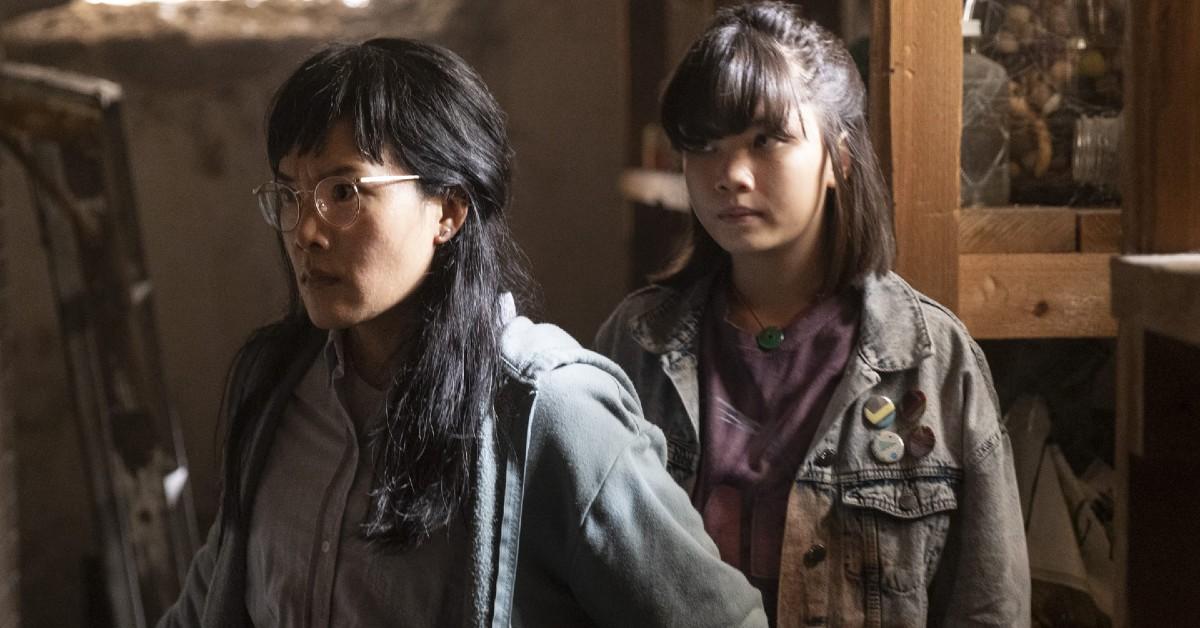 Is 'Paper Girls' a lot like 'Stranger Things'?
At first glance, Stephany Folsom's Paper Girls may seem like the "girl" version of Stranger Things. It does feature a bunch of eccentric '80s pre-teens riding their bikes before something goes terribly wrong in their hometown.
However, unlike the (mostly) joyously nostalgic depictions of the 1980s we see in Stranger Things, the Paper Girls series puts the era in a different light.
Article continues below advertisement
"We watched a lot of fiction that views the '80s through rose-colored glasses. But Cliff [Chiang] and I lived through the '80s, and it wasn't always so awesome," Brian K. Vaughan explained at the 2022 San Diego Comic-Con Paper Girls panel, per Entertainment Weekly. This is where the two series differ in their depictions of the 1980s.
Article continues below advertisement
Brian K. Vaughan described 'Paper Girls' as being "anti-nostalgic."
"So we wanted to do something that was anti-nostalgic, that was about recognizing we've actually made a lot of progress and it's worth pushing forward and looking ahead, not constantly dwelling in the past. So even though some of our show takes place in the '80s, it isn't so much a love letter as it is a death threat," Brian continued.
Fifteen-year-old actress Fina Strazza, who plays Paper Girls protagonist K.J., touched on this as well.
"We really make sure not to glorify it because the '80s were not the best for a lot of people," she said at the panel. "I've definitely been aware of that my whole life. My mom has told me that her teachers would say in her health class that HIV/AIDS were God's way of cleaning house."
Fina's character is a tween coming to terms with her sexuality (which of course reminds us of Will Byers' storyline).
"That's still troubling today. So when approaching K.J.'s story, I know that her arc is very important to a lot of people. I wanted to make sure that I approached it very delicately and made sure it was told truthfully," she continued.
While Stranger Things and Paper Girls are both set in the 1980s, they're their own entities. So let's respect that when diving into the latter.
Paper Girls premieres on Friday, July 29, 2022, on Amazon Prime Video.