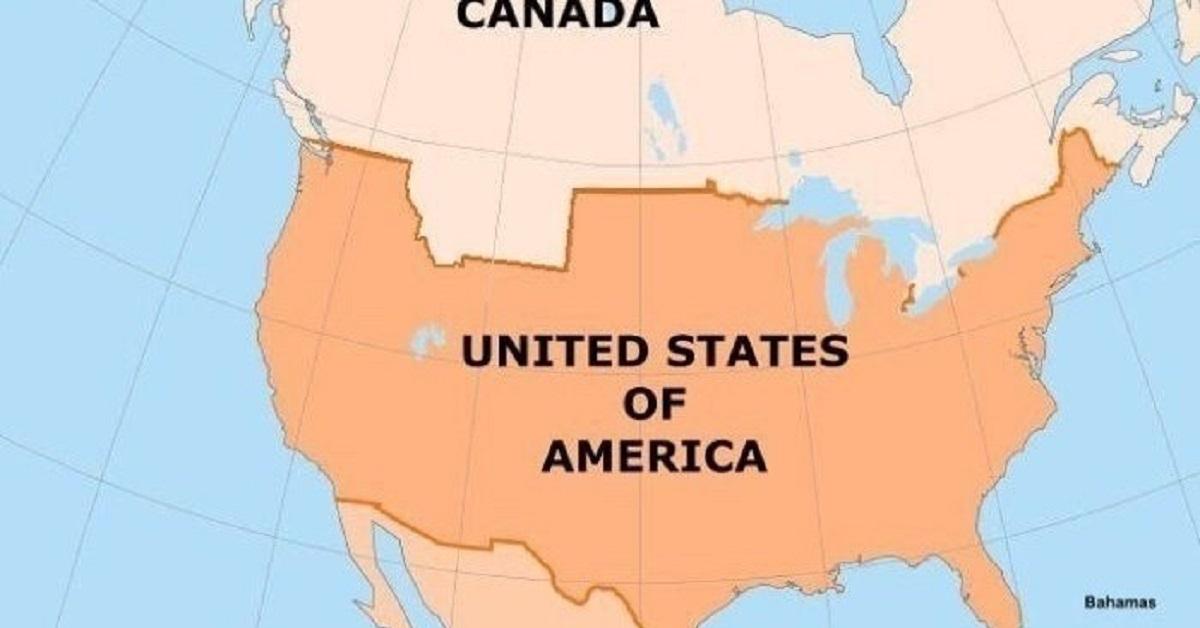 People Are Trying to Sell Montana to Canada to Clear The National Debt
The national debt of the United States passed $22 trillion this week, which probably sounds like a terrifying number. And that's because it is. The percentage of debt as compared to gross domestic product is now 104.1%, the highest level since just after the end of World War II.
Article continues below advertisement
According to the US Debt Clock, that converts to about $67.000 worth of debt for every single citizen of the United States. The main culprit of public debt is a budget deficit, when government expenditure exceeds revenue collected. The Congressional Budget Office estimates that the annual shortfall will be $1 trillion by 2022.
But thankfully, there's wise people like Ian Hammond coming up with a plan to bring the debt down. His idea? To sell the state of Montana to Canada for $1 trillion. With Montana being one of the states that kids forget when they have to memorise all 50 for school, it wouldn't exactly be a major loss.
Article continues below advertisement
"We have too much debt and Montana is useless," Hammond writes in a Change.org petition that has received nearly 5,000 signatures. "Just tell them it has beavers or something."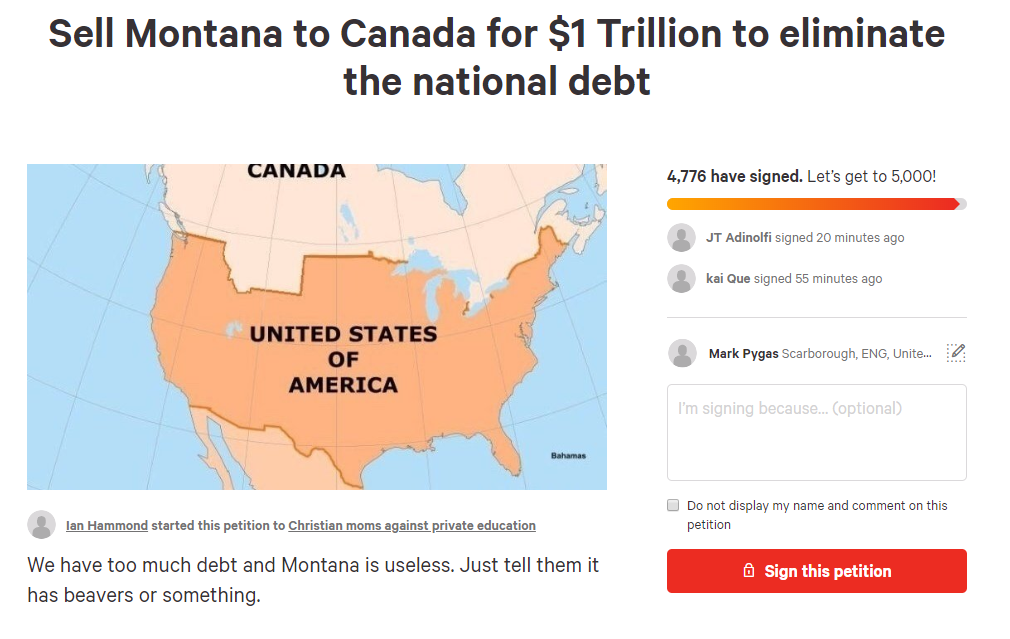 Article continues below advertisement
Signers appear to be a mix of people who want to get rid of Montana and people from Montana who want to get rid of the rest of us.
"I'm Montanan and hoping to join Canada without the moving costs," one user writes. "Let's do this. Please adopt us."
Another added: "Honestly most Montanans are totally ok with this let's do it I'm fine with being out of this hellhole."
Article continues below advertisement
Canadians also seem to be ok with the idea. "I think it would be great to have Montana as part of the family," a commenter wrote. "Come on in, I got the kettle on and some oatmeal cookies to share."
Others just want to get rid of Montana: "It's worth it. Let's save future generations from crippling debt by letting go of a state you'll never set foot in."
Another user wrote: "North Dakotan here and Mountana stole our polar bears and women so maybe Canada can teach them manners."