Selma Blair Shows Off Customized Cane on Oscars Night Following MS Diagnosis
The 'Cruel Intentions' star showed off customized cane at Oscar's after-party.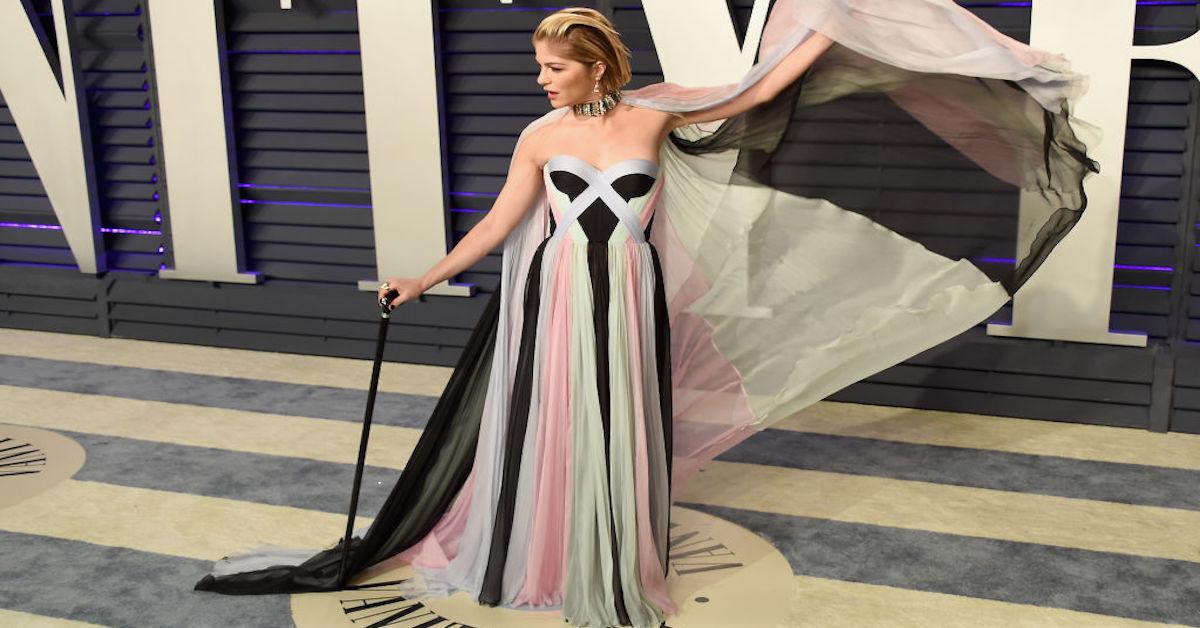 The Oscars took place without a host last night, and the event went surprisingly swimmingly. The awards didn't drag on needlessly and eternally, Black Panther cleaned up pretty well, and the talented Regina King and Olivia Colman were recognized for their outstanding performances, so all in all, it could have gone much worse.
Article continues below advertisement
But the afterparties are where it's really at, just ask anyone in the industry. Elton John held his yearly affair, and other celebrities made sure to secure invites to the glamorous Governor's Ball and Vanity Fair Gala. Just ask Selma Blair, 46, who was looking like a superhero when she was photographed by Mark Selinger entering Vanity Fair's afterparty in Beverly Hills.
Article continues below advertisement
The Cruel Intentions and Legally Blonde star arrived in a fabulously wispy black-and-pastel gown sporting a customized patent leather cane, complete with her monogram and a real pink diamond. It's the first time she's been photographed publicly since Selma revealed her multiple sclerosis diagnosis back in the fall.
Selma's been vocal about her challenges since her MS diagnosis.
Back in August, Selma went to the doctor thinking she had pinched a nerve. But doctors found lesions on the actress' MRI and diagnosed her with MS. "I have probably had this incurable disease for 15 years at least," she emotionally penned in an Instagram post. "I am relieved to at least know."
Multiple sclerosis affects how the body and brain communicate. MS patients often experience difficulty walking, fatigue, and nerve pain.
Article continues below advertisement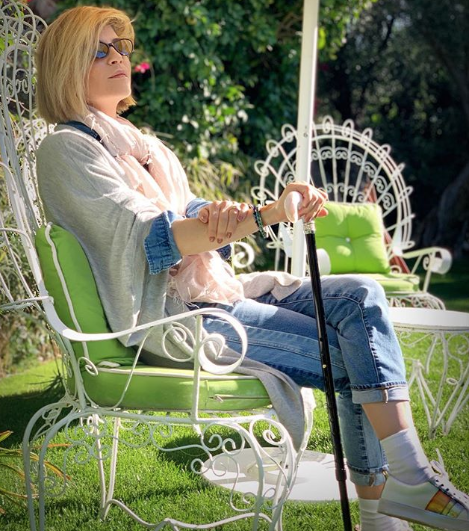 In October, Selma posted a photo on Instagram in which she publicly addressed her illness. The news came as a surprise to many. "I have #multiplesclerosis," the actress bravely wrote. "I am in an exacerbation ... I am disabled. I fall sometimes. I drop things."
Article continues below advertisement
"My memory is foggy," she continued. "And my left side is asking for directions from a broken GPS. But we are doing it. And I laugh and I don't know exactly what I will do precisely but I will do my best. Since my diagnosis at ten thirty pm on the night of August 16, I have had love and support from my friends ... I am in the thick of it but I hope to give some hope to others. And even to myself."
Her post was a long and emotional one: "I want my life to be full somehow. I want to play with my son again. I want to walk down the street and ride my horse. I have MS and I am OK. But if you see me, dropping crap all over the street, feel free to help me pick it up. It takes a whole day for me alone. Thank you and may we all know good days amongst the challenges."
Article continues below advertisement
Selma's producer boyfriend, David Lyons, has been extremely supportive since her diagnosis.
Selma and Ahmet (son of Frank) Zappa haven't been together since 2006, but the actress has recently been photographed more and more with her producer and boyfriend David Lyons. He frequently posts adorable pictures of the Sweetest Thing actress, and the star even occasionally hacks his page.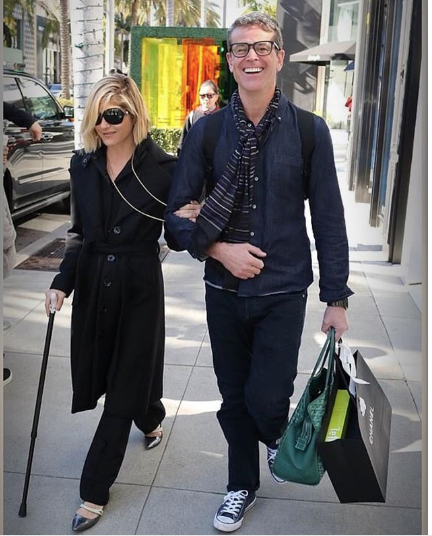 Article continues below advertisement
"My name is Selma," she posted on David's account. "I am writing on David's page. I adore him. You may too. I hope so. The more the merrier. I limp and stutter and talk like I am deaf sometimes," Selma emotionally and vulnerably revealed. "But he is unfailingly kind ... He is quite a catch. And I am not. Tell him I am cute. Thanks. Selma."
#YesWeCane — Selma's cane was the most fashionable accessory at the Vanity Fair dinner.
When Selma showed off her bespoke cane at last night's dinner, everyone wanted in. Luckily, she gave her followers an inside look at how it was made, and it's inspiring other people with disabilities to look into stylish canes of their own.
Article continues below advertisement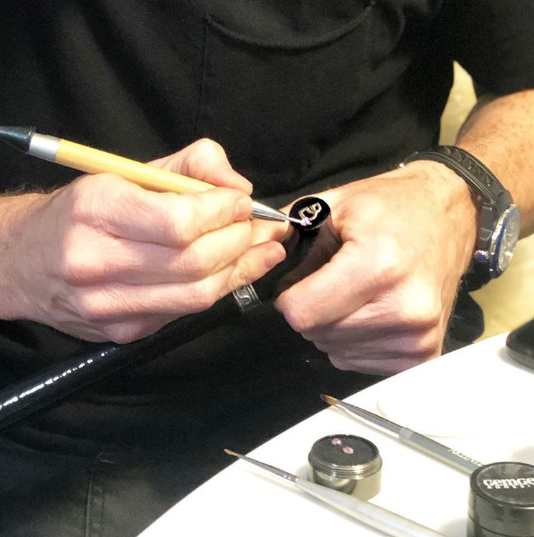 "How did I get so lucky?" Selma asked her followers on Instagram. "I wanted a special cane for #vanity fair dinner. So... @lyon_hearted went out and found patent leather and @bic_owen and he stitched it on. Hours of love put in. And then #tombachick made it especially magical. I burst into tears."
Selma isn't the only famous face of MS.
Selma might be the latest celebrity to open up about her struggles with MS, but she's not the only person you've heard of with the disease. Former talk show host Montel Williams started a foundation to raise MS awareness, and Jamie-Lynn Sigler, better known as Meadow from The Sopranos has also been vocal about her challenges with MS.