An Upcoming Biopic About Serena and Venus Williams' Dad Calls Lots Into Question
With tons of controversy surrounding 'King Richard,' a biopic about Venus and Serena Williams' dad, questions about Serena cheating have reemerged.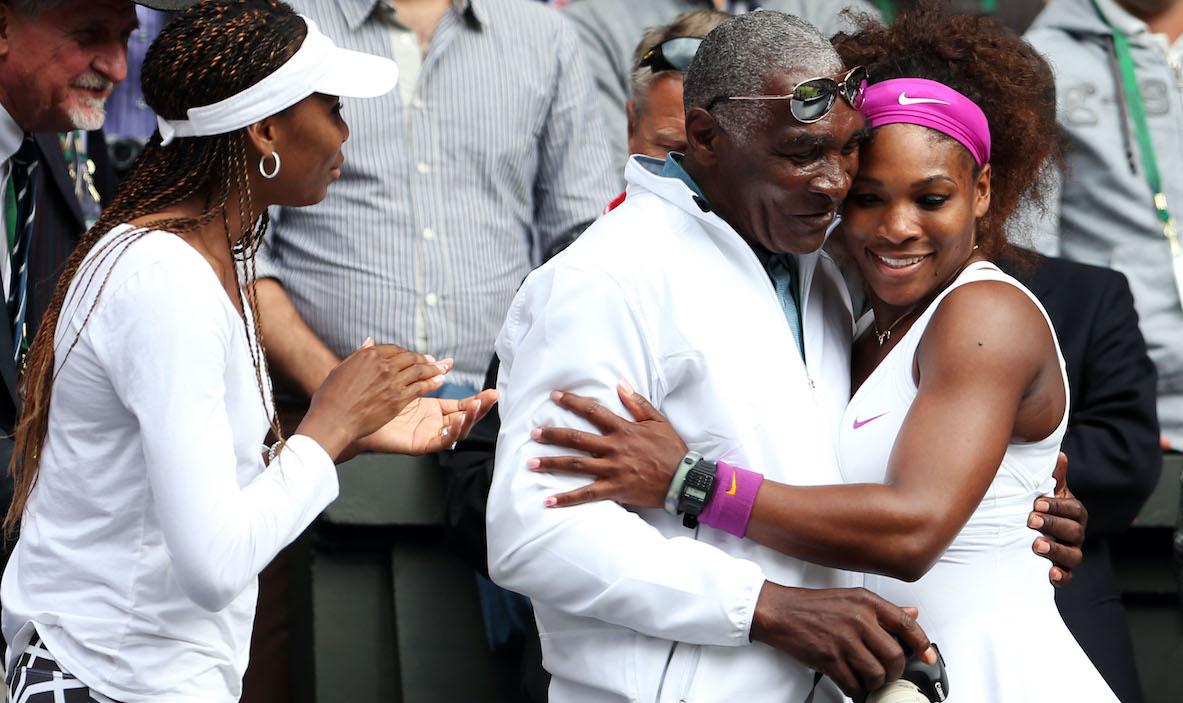 The '90s and early 2000s were a wild time for professional tennis. When Venus and Serena Williams burst onto the scene as superstar athletes, suddenly tennis was sort of cool and these powerhouses were the players to watch. And after more than a decade of being top tier players on the court, they are still household names when it comes to sports in general.
Article continues below advertisement
So, when the news broke about the Will Smith-helmed biopic King Richard about Serena's dad, Richard Williams, being in development, it called into question times when Serena's career wasn't so hot.
Like, when she and her father were accused of cheating and other times, when she was a little hot-headed with tennis officials. While most of that is in the past, it's still very much a controversy that lives on.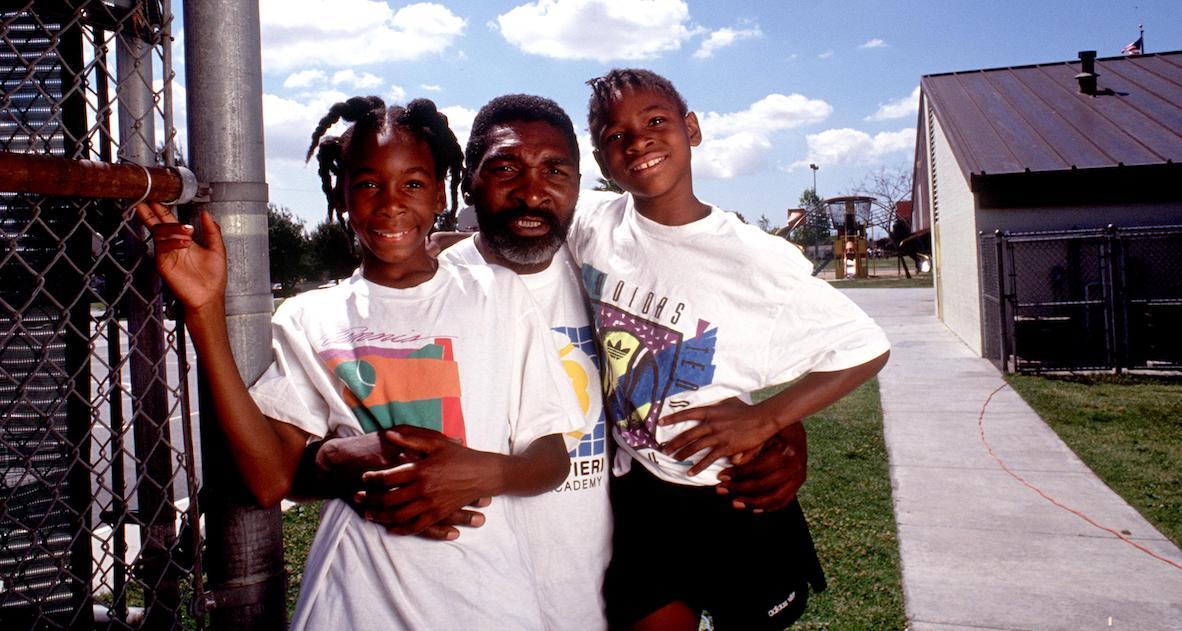 Article continues below advertisement
Serena Williams was accused of cheating at the 2000 Wimbledon semifinal.
It has never been proven that Serena cheated during tennis or that calls that were made and then taken back had anything to do with a move she made intentionally. Likewise, it was never proven that her father fixed any tennis matches for his daughters. But there was plenty of speculation during the 2000 Wimbledon semifinal that Richard had been known to fix matches.
At the time, tennis pro John McEnroe said that Richard might "have something to say" about Serena potentially not winning. And after Russian tennis player Elena Dementieva lost to Venus, she alleged that Richard was the person who decided which Williams sister won in the matches between the sisters. This released a chain of rumors that caused Venus to excuse herself from a semifinal match against Serena, citing tendinitis.
Article continues below advertisement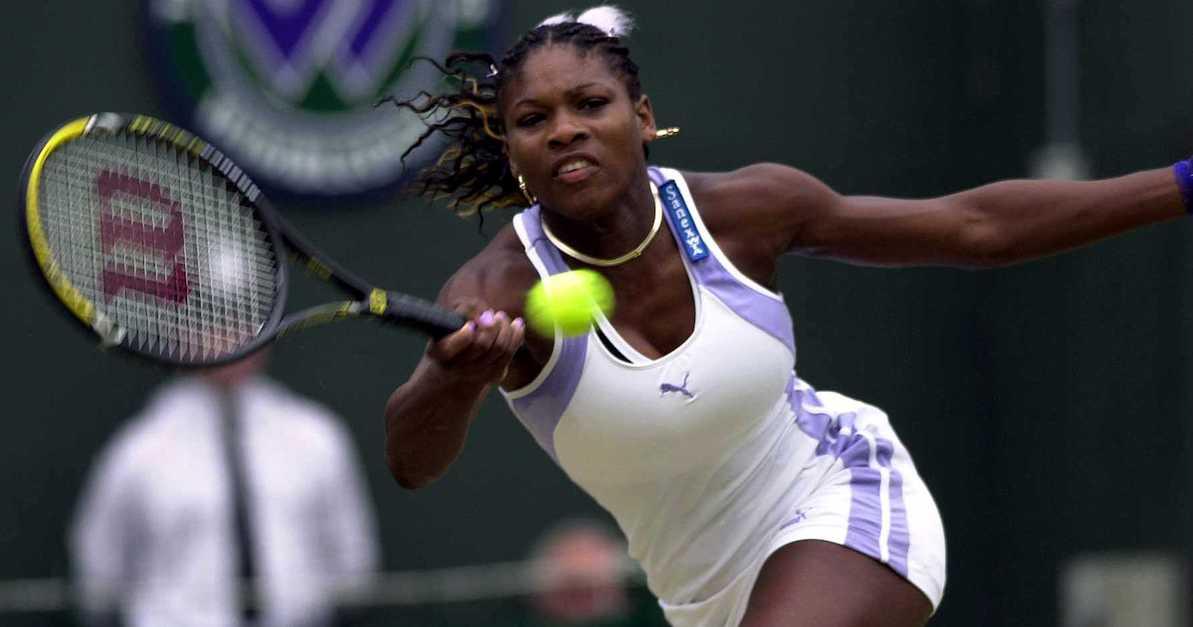 She also had verbal altercations with tennis officials more than once.
While Richard was accused of fixing matches between Serena and Venus, Serena had her own pitfalls to deal with over the years. There were multiple instances in which she got into verbal blows with tennis umpires. One such incident occurred in the 2009 U.S. Open during which Serena threw her racket down on the court out of anger. She was fined $10,500 for unsportsmanlike behavior when she spewed profanities at a lineswoman on the court.
Article continues below advertisement
Serena was reported to have told the umpire she would take a tennis ball and shove it down her throat. And, Serena said at the time, she had followed the rules on the court.
"An apology from me?" She said after the incident. "How many people yell at linespeople? I see it happening all the time. I don't know how many times I have seen that happen. I am a professional. I'm not the beggar, like, 'Please, please, please, let me have another chance,' because it was the rules and I play by the rules."
Article continues below advertisement
Where is Serena Williams now?
Although there is more to Serena's life these days than just tennis, she is still deeply ingrained in the sport, which is kind of to be expected. In 2019, she played in the Rogers Cup in Toronto. Unfortunately, she had to drop out due to a flare-up of back spasms, but she still seems determined to have her tennis career continue to progress.
Outside of tennis, however, Serena stays busy as a mom to her almost 3-year-old daughter Alexis Olympia Ohanian Jr. She is also married to reddit co-founder Alexis Ohanian, who has remained publicly supportive of his wife in every way. Despite some controversies in the past and some questionable decisions on the tennis court, Serena is still a living legend.