Serena Williams' Husband Alexis Ohanian Once Admitted to Hating Tennis
Serena Williams husband Alexis Ohanian once admitted to hating tennis — in a 25-year-old letter.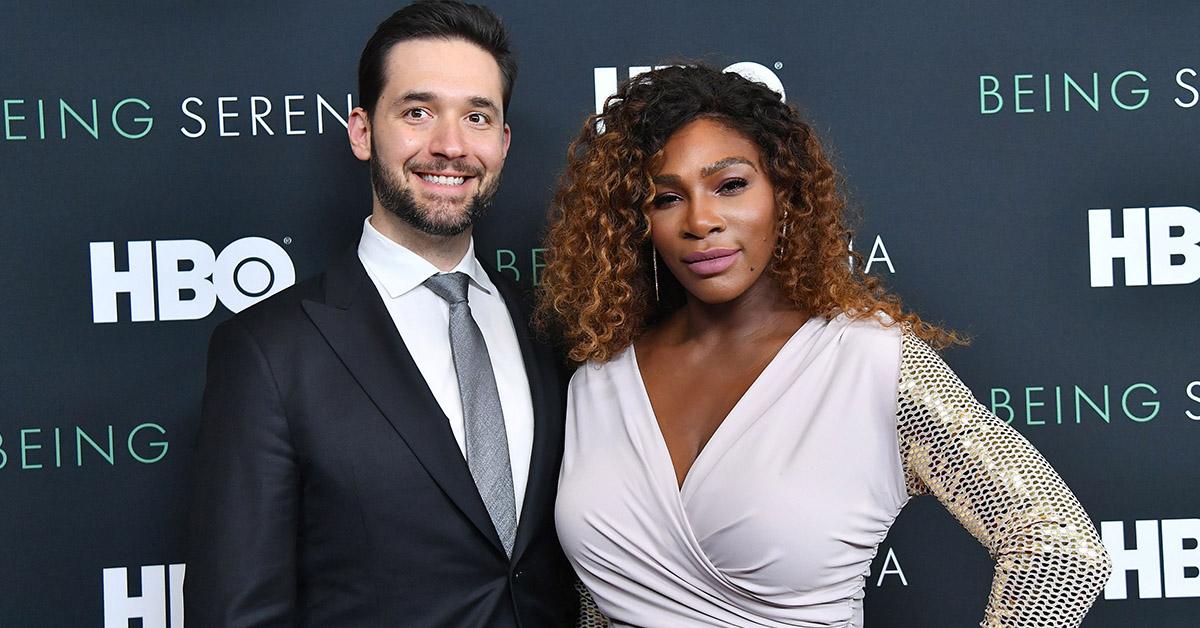 The U.S. Open is in full swing and sitting front and center is Alexis Ohanian — Serena Williams' husband and No. 1 fan.
Article continues below advertisement
Coming back from an upset loss at the Mubadala Silicon Valley Classic last month, Serena, who welcomed daughter Olympia with the reddit founder one year ago, is determined to regain her top spot on the tennis court at the Grand Slam event. And while you would never think it judging from his cheers in the stands, Alexis once admitted to hating the sport his wife dominates. Yes, hating.
In a letter dated over two decades ago, a then 9-year-old Alexis wrote down his tennis angst — or as he simply captioned his post on the social news aggregation website he created, "Wow, I really hated tennis back then..."
Article continues below advertisement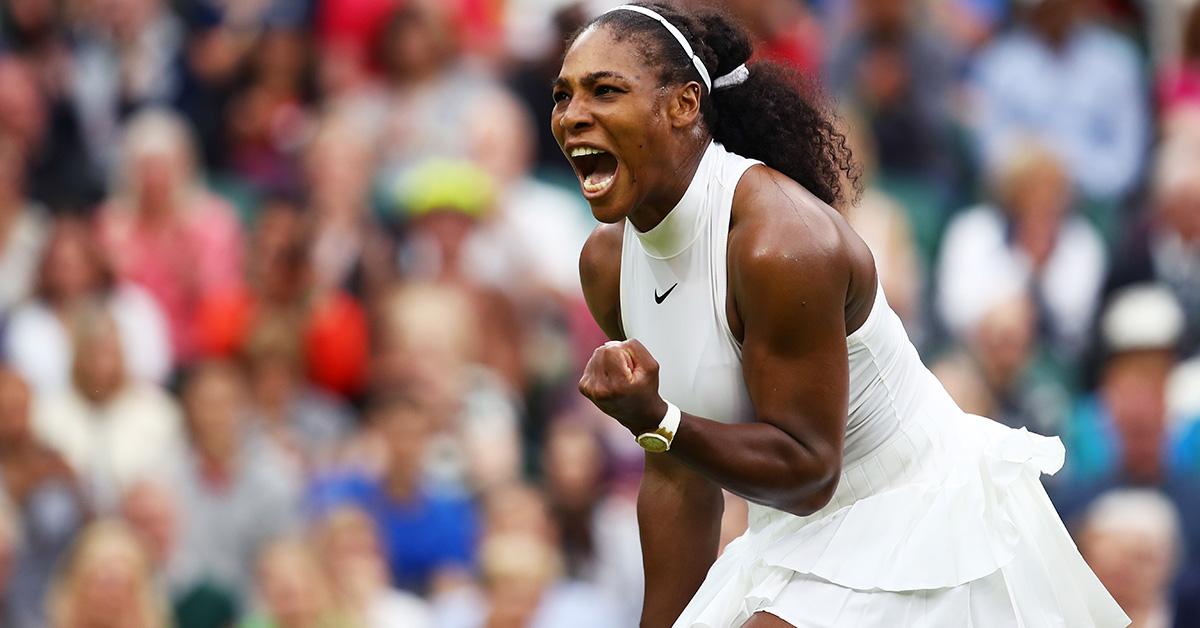 Titled, "All About Me," Alexis described his favorite (and no-so-favorite) activities in some impressive cursive handwriting. He also made sure to decorate the letter dated Sept. 25, 1992 with some bright designs. It read:
Article continues below advertisement
"My name is Alexis. I am 9 1/2 years old. My height is about 5 feet. My favorite things to do are play Nintendo, football, and draw. I like tacos and nachos. I am a fan of the Redskins and Orioles. My favorite animal is a snake. I have a pet cat. My favorite Nintendo game is Tecmo Super Bowl. I like pit vipers and cobras. I don't like tennis! My favorite color is neon green. My best friend is Jonathan Hall and Swyers. My favorite football player is Art Monk."
Article continues below advertisement
Notice the singular exclamation point saved to really display his hatred of the game that simply requires a net, a bright neon green ball, and some rackets. Signed Alexis O to make it official, he clearly never thought he would be married to the greatest tennis player of all time some years later.
So, how did Serena and tennis-hating Alexis meet? 
On paper, the couple could not be more different. However, Serena and Alexis are literal proof that opposites attract. It all started in 2015, when Serena and Alexis just happened to be staying at the same hotel in Rome. While drinking coffee outside the hotel, Alexis was approached by an Australian man (who turned out later to be Serena's personal assistant) who tried to get him to leave the area by telling him there was a rat.
Article continues below advertisement
Unaffected by the statement — he is from Brooklyn after all — Alexis got Serena's attention, who did not believe he was not afraid of the rodent. They got to talking, exchanged numbers, and Serena invited him to watch her play at the French Open. And while Serena did not expect the 35-year-old entrepreneur to accept, he flew to Paris shortly after, which is where they had their very first date.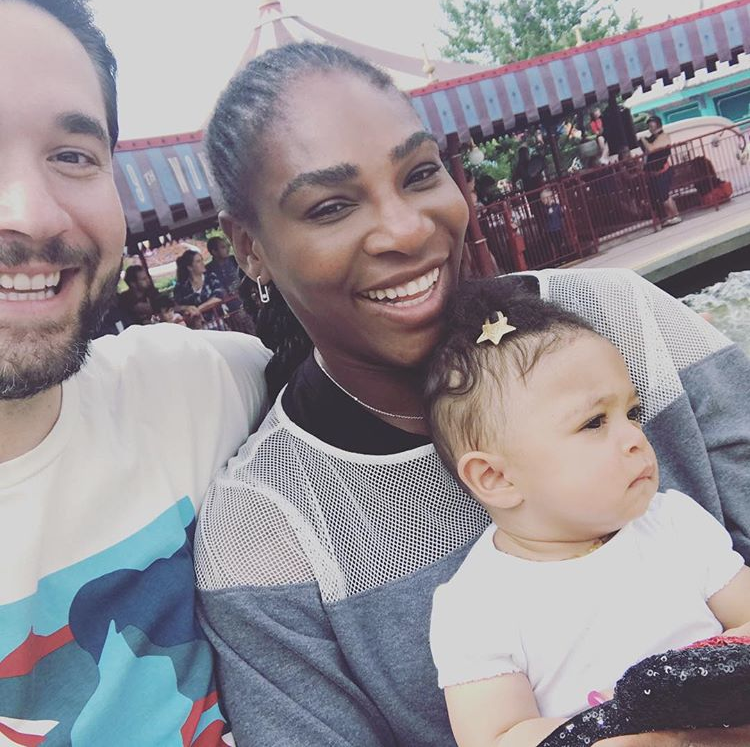 Article continues below advertisement
It was at a zoo, while looking at a leopard feast on a little bunny, that Alexis realized she was the one. "In that moment, thanks to that poor, poor rabbit, I found love," Alexis explained on The Late Show With Stephen Colbert. "In spite of everything else."
A year and a half later, Alexis and Serena returned to the spot of their first encounter — and Alexis popped the question. She detailed the proposal in a sweet poem on reddit, writing, "I came home/ A little late/ Someone had a bag packed for me/ And a carriage awaited. Destination: Rome/ To escort me to my very own 'charming'/ Back to where our stars first collided."
She continued, "And now it was full circle/ At the same table we first met by chance/ This time he made it not by chance/ But by choice/ Down on one knee/ He said 4 words/ And I said yes."
Article continues below advertisement
The couple tied the knot in 2017 with a glam New Orleans wedding — just two months after welcoming their daughter.
And now Alexis is the ultimate trophy husband. 
Right before her big return to the court, Alexis celebrated his wife with four billboards outside Palm Springs that read, "Greatest momma of all time. G.M.O.A.T."
Article continues below advertisement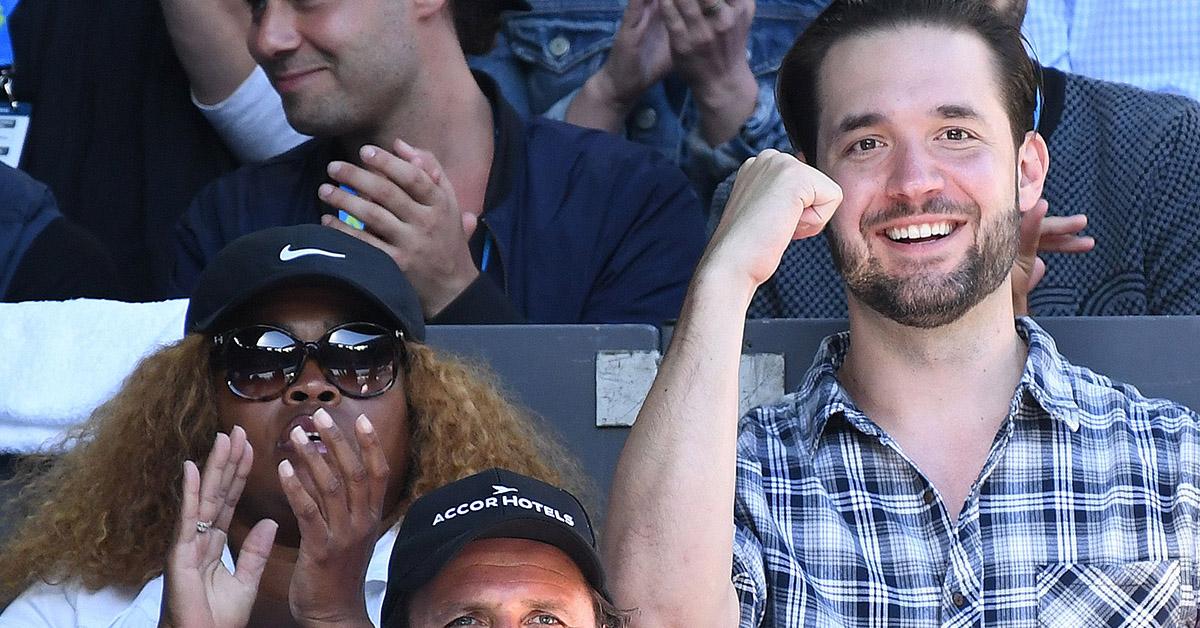 He has also gushed about Serena on more than one occasion. "I really thought I was like the hardest working person I knew," he told Fox Business Insider. "I thought tech was the hardest working industry. Our businesses are open 24/7 and, of course, we're always working and grinding. But then I started talking to her and then realized, very quickly, just how wrong I was."
He continued, "It's a front row seat to greatness and that is what I'm working towards in my own career."
We have a feeling Alexis LOVES tennis today.