Netflix Announces Upcoming Docuseries About Tennis Phenomenon Naomi Osaka
Naomi Osaka is coming to Netflix. The streaming giant will be serving up a docuseries featuring the tennis star's prep for the 2020 Olympics.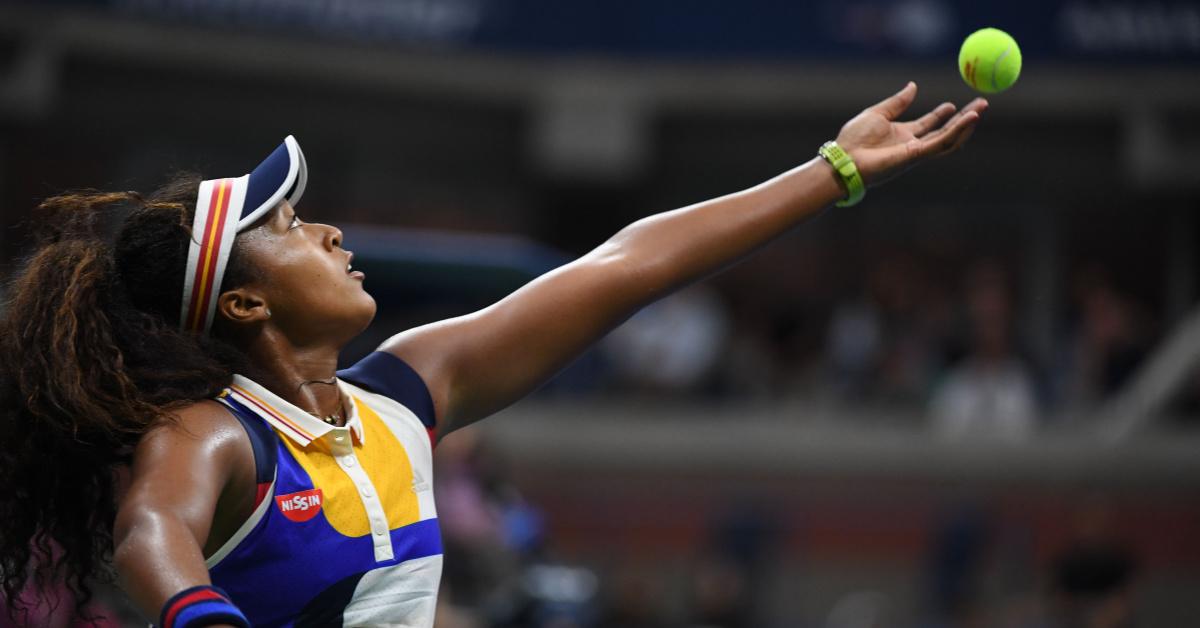 If you're a tennis fan, you're probably already very familiar with Naomi Osaka. At only 22 years old, Naomi is a two-time Grand Slam champion. In early 2019, she was the top-ranked player of the Women's Tennis Association (and was the first Asian player to reach that ranking). And she's not slowing down anytime soon. Netflix has just announced a new documentary series all about Naomi. Here's what we know so far.
Article continues below advertisement
Who is Naomi Osaka?
Naomi was born in Japan to a Haitian father and Japanese mother. She emigrated to the states as a child and learned to play tennis. At the age of 16, Naomi defeated former US Open champion Samantha Stosur during her WTA Tour debut. Since then, she's solidified herself as one of the greatest rising stars of tennis. You might remember when she beat her childhood idol, Serena Williams, at the Miami Open in 2018. It was a pretty big deal.
Article continues below advertisement
Now, fans of Naomi will be able to learn more about her in a Netflix documentary series.
Netflix announced the project in a recent press release. The series is being made in association with UNINTERRUPTED (an athlete empowerment brand founded by LeBron James and Maverick Carter) and being produced by Film 45.
The documentary series (which is, so far, untitled) will follow Naomi for a pivotal year starting with the US Open in August 2019. She'll go on tour, play all the Grand Slams, and prepare for the 2020 Olympics in Tokyo, Japan. The crew even traveled to Japan with Naomi, giving her a chance to reflect on her connection to the country she officially represents in her favorite sport, as well as her unique multi-cultural identity.
Article continues below advertisement
We'll also get a chance to see Naomi's "well-known, quirky and honest personality" up close, according to the press release. Naomi herself seems really excited about the project. "To be able to tell my story and let people in during this big year, working with a team that really understands me, has been a rewarding experience," she said. "It won't look like a traditional sports documentary, and I'm so excited to share it with everyone."
Article continues below advertisement
The series will be directed by Garrett Bradley, who has won numerous awards. Her short documentary film "Alone" was shortlisted for an Academy Award and won the Sundance Film Festival Jury Award. At Sundance 2020, she won Best Director of a U.S. Documentary for her film Time.
Netflix has not yet disclosed the project's title or release date, but there is an official Netflix page for the series. We don't have any inside information on potential release dates, but if the series includes any footage from the Olympics, we'll have to wait a while. The summer Olympics will run from July 24, 2020 through August 9, 2020. We'll just have to wait and see!