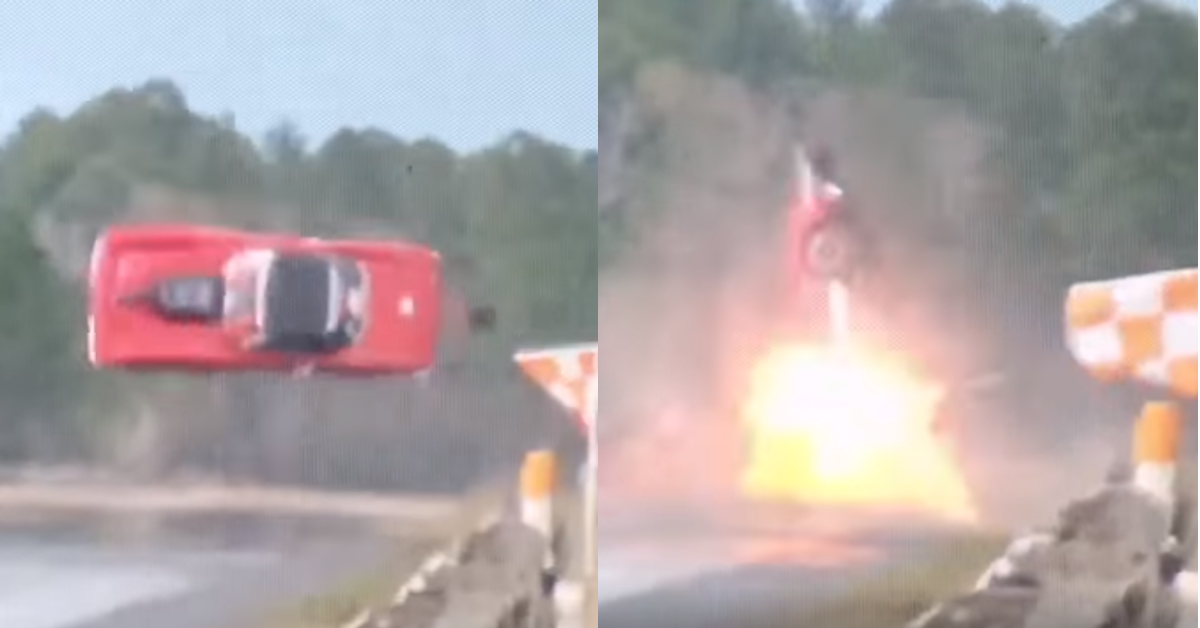 'Street Outlaws' Shannon Poole's Track Crash Is the Scariest Thing You'll See All Day
If there's one thing that remains constant about track racing, it's that even the most experienced racers can find themselves in a heap of trouble in the blink of an eye.
Article continues below advertisement
There are so many different variables that could negatively affect the outcome of a race, and because the monstrous automobiles are rocking absurd amounts of horsepower, keeping them on the track is often the most difficult obstacle most drivers face.
Something that longtime Street Outlaws racer Shannon Poole experienced.
The SO: New Orleans track maven was competing at the Gulfport Dragway's Fat Tuesday Mardi Gras Blowout this past Sunday afternoon. The Pascaguola, Mississippi native brought his trademark, gorgeous 1964 Corvette (which is outfitted with nitrous-oxide) to the contest.
At the start of the race, which was posted on Facebook, we see Shannon take off in impressive fashion, gaining a strong lead.
Article continues below advertisement
Both he and the rival Pontiac briefly lifted off the ground, but Shannon's whip began floating in the air, looking more like a paper airplane than a powerful machine. What transpired next was something taken straight out of a nightmare: his opponent closed the gap and won the race as the Corvette floated off the ground, then crashed nose first into the asphalt, immediately bursting into flames.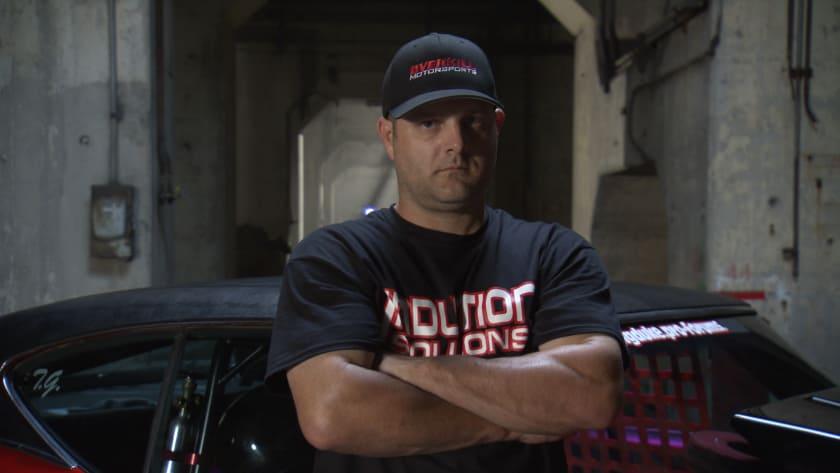 Article continues below advertisement
A second video captured more of the aftermath following the initial crash.
Shannon's car then rolled off the tarmac and into the shutdown area. The cause of the explosion is most likely attributed to the fuel lines of the vehicle being severed upon impact.
Emergency responders were able to quickly react and attend to the crash site, Shannon's safety being the first concern.
Article continues below advertisement
Reports indicate that even immediately after the crash, Shannon was able to answer all questions and was completely conscious. He showed no signs of major injuries, but was still brought to a local hospital to undergo medical surveillance.
He is currently being monitored for any signs of trauma, but initial findings indicate seem favorable and he should be fine to race again soon.
Article continues below advertisement
So what went wrong with Shannon's car?
Racing enthusiasts who saw the crash weighed in on what could prevent a similar accident from happening in the future. Multiple people have commented that the lack of down force on these particular Corvette models are to blame. Steve Moody wrote: "I have seen this happen to Corvettes way too many times. Body shape is similar to a Wing at high speeds."
Article continues below advertisement
Another Facebook user, David Enders, commented: "A friend of mine had a 64 Vette years ago. Got rid of it because he said the front got light at about 110mph. Guess he was right!"
A quick visit to various Corvette forums show that this is a known issue when racing these cars, so modifications are required to ensure that enough down force is created on these absolute beauties.
Article continues below advertisement
It's hard to imagine that Shannon wasn't aware of this issue as he's participated in tons of races with the now iconic car and is no newbie when it comes to the track circuit. Thankfully, it appears he'll be able to race again soon to tinker with his car and prevent any of these accidents in the future.