Sheryl Underwood Stayed Silent About Her Husband's Tragic Passing For Decades
Sheryl Underwood opened up about the horrible difficulties she had to face after the tragic death of her husband in several episodes of 'The Talk.'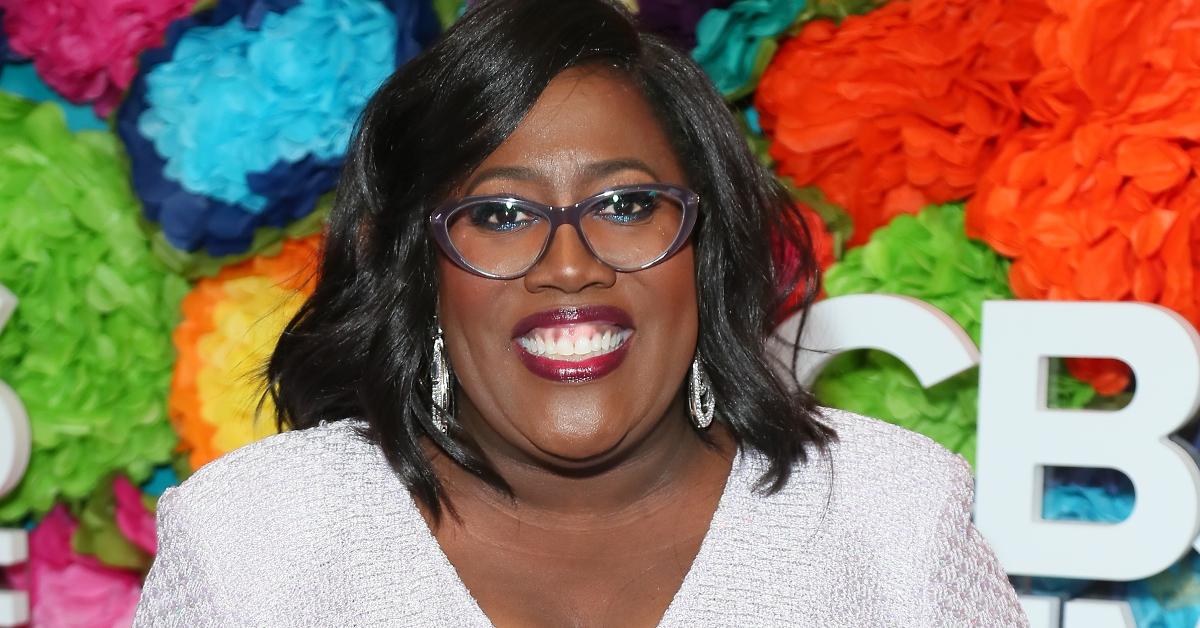 "Biggest risk that I'd ever take [was] falling in love. I'd say my marriage, biggest risk. [...] I loved him, but it didn't work out," Sheryl Underwood explained during a previous appearance on Larry King Now.
Her husband, Michael, committed suicide in 1990, only three years after they got married. Sheryl stayed silent about the tragedy for decades, only opening up about her struggles in 2011.
Article continues below advertisement
'The Talk' host Sheryl Underwood lost her husband to suicide.
Sheryl described how the tragedy affected her in a previous interview with People, explaining that she has distinct memories of the last time she saw Michael.
"I'll never forget it [...] I made him a German chocolate cake that morning, and I said, 'Drop the bills in the mailbox and I'll see you when you get home.'' Its the most painful thing in the world because he is not coming back,"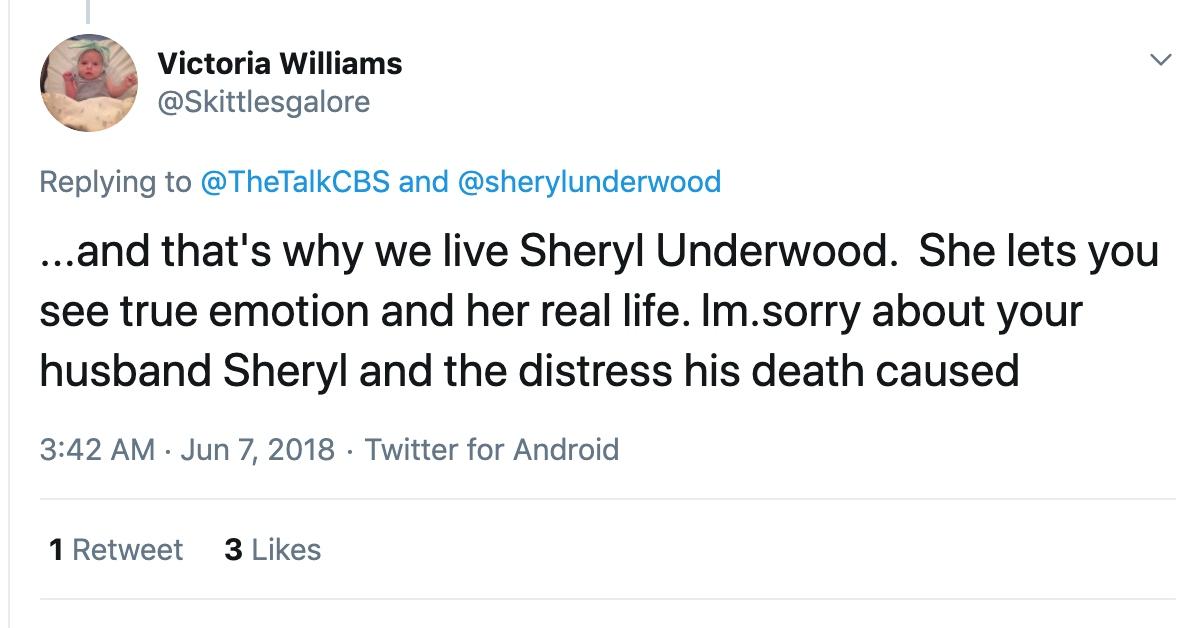 Article continues below advertisement
She and the chef dated for about seven years before tying the knot in 1987. It's understood that he suffered from clinical depression. The tragedy left a lasting impact on Sheryl, who only opened up about the horrible event decades after it took place.
A previous episode of The Talk airing on Wednesday, June 6, 2018, tackled designer and fashion icon Kate Spade's tragic death, allowing Sheryl to offer up a few observations about what's it like to look after someone struggling with mental health issues.
"You will never know. For people who think they know, you will never know. You'll never know if it's clinical depression. You'll never know if it's financial stress. You'll never know," Sheryl explained.
Article continues below advertisement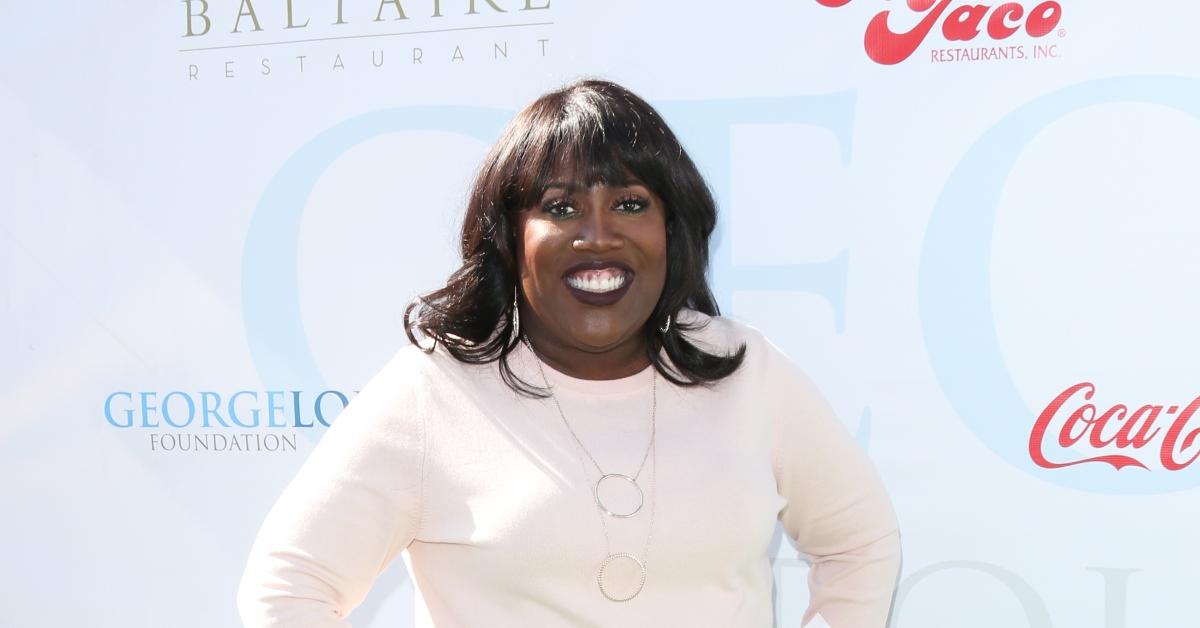 In the segment addressing the tragedy, Sheryl offered a piece of advice for those going through bereavement as well.
"That pain does not — it doesn't go away," she reminded viewers, before shifting the focus to the importance of making emotional support more widely available.
Article continues below advertisement
"For people that need help, they need to get the help that they need [...] And for those left behind, you get help also," Sheryl added.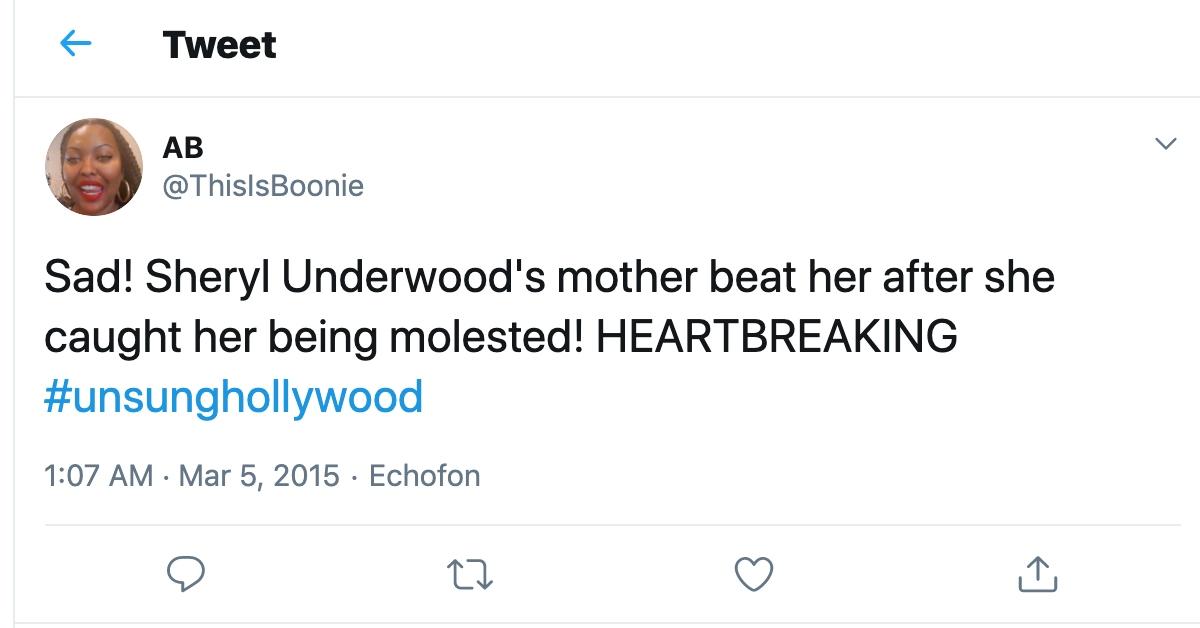 Article continues below advertisement
Sheryl says that her past experiences made her even stronger.
In a previous episode of The Talk, Sheryl described the difficulties of overcoming past abuse. As she shared, she experienced sexual harassment as a child — and if it wasn't for her father's intervention, it could have continued for longer.
"What made it so that I could move on was my father saying, 'I'm sorry I didn't listen to you, and I'm sorry I didn't protect my child. I should have listened to you.' [...] When people say, 'Well, I didn't witness it,' you're never going to witness it. They need it to be hidden [...] so that when you tell someone, you're the liar. But I thank God that my father was slowly coming to a point quick enough for me to mentally survive this," she explained.
Article continues below advertisement
However, The Talk host doesn't resent her past.
"Everything I went through made me stronger [...]" she told People, adding that "I wouldn't change anything in my life, because I have learned so much about myself."
If you or someone you know is contemplating suicide, call the National Suicide Prevention Lifeline at 1-800-273-8255.