Are 'Love & Hip Hop: Atlanta' Star Sierra Gates and Her Fiancé Expecting?
Fans of Love & Hip Hop: Atlanta were first introduced to salon owner and beauty guru Sierra Gates in Season 6 when she appeared as a supporting cast member and Karlie Redd's best friend. Over the years, she has shared with viewers the ups and downs of her life, including her romantic relationships. During that season, Sierra discovered that her husband of eight years, Rodricous "Shooter" Gates, was cheating on her with her assistant Moriah Lee.
Article continues below advertisement
Following the couple's split, she began dating BK Brasco during Season 7 of the show. In one episode, a woman who supposedly slept with BK confronted the hairstylist to inform her about her boyfriend's infidelities. Basically, BK told her that he couldn't help the fact that women found him attractive.
Sierra and BK had been off and on for five years and finally seemed to have gotten their relationship back on track. In December 2020, BK even proposed.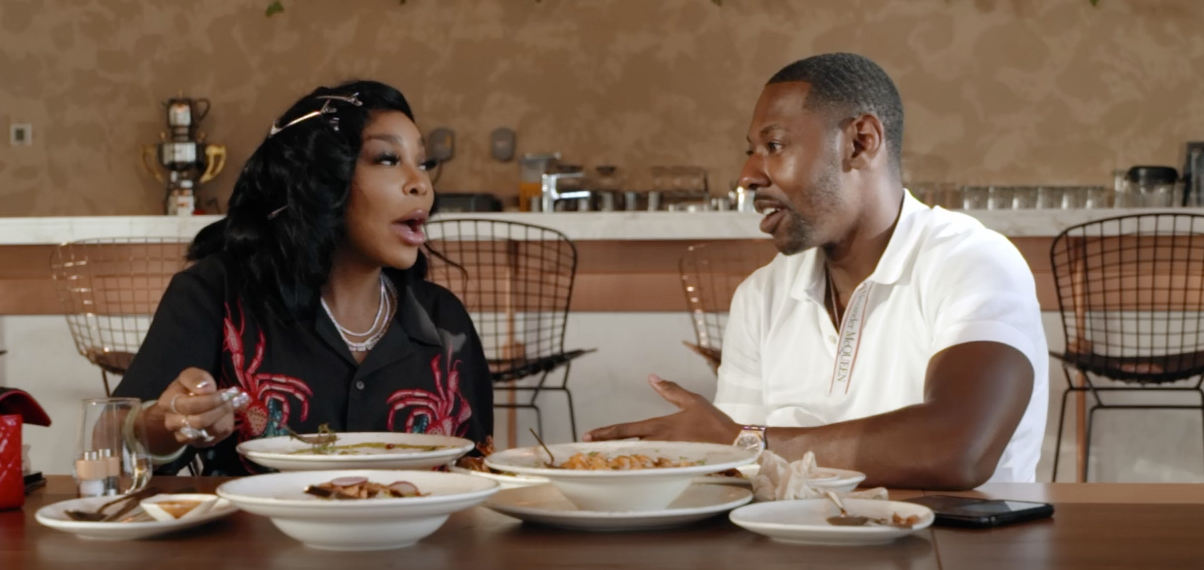 Article continues below advertisement
However, the pair called it quits just weeks after the engagement. In Season 10, Sierra has been showing off her new man, Eric Whitehead. She has told the cameras that he is "the one." When the two traveled to Dubai with most of their fellow cast members, Sierra told Eric that she wanted to have a baby with him, and he seemed totally on board. This Season on LHHATL, audiences saw Sierra truly happy in her relationship, and fans have been wondering if she and her boyfriend are having a baby after all.
Are Sierra Gates and Eric Whitehead having a baby?
Even though audiences saw Sierra and Eric discuss having kids and taking that next step in their relationship, the two aren't expecting. However, Sierra and her boyfriend did take a huge step in their relationship and bought a house together. Earlier in the summer of 2021, the entrepreneur and her luxury car business owner now-fiancé purchased an 8,000 square foot, eight-bedroom, eight-bathroom mansion in Atlanta.
Article continues below advertisement
In an interview with The Shade Room, per Florida News-Times, Sierra gave details on her and her boyfriend's new palatial pad. Sierra stated that her boyfriend would take the reigns when it came to home decor. She shared, "The crazy part about it is that I'm a simple person in this home decor situation. I need a bed, a sofa, and a place to make money. He has a lot of ideas. So I'm just letting him do him. He's definitely in control."
Article continues below advertisement
Sierra added, "This is Eric's third home, and his New York home is very nicely decorated. It's very comfortable. Thanks to his New York home, I let him take over because the baby needs a couch, candles, and a pool." Sierra has two kids from previous relationships. This house is definitely big enough for Sierra and Eric to grow their family.
Sierra Gates and Eric Whitehead threw an adorable engagement party.
According to Bossip (everybody's fave), Sierra and Eric threw themselves a small but sweet engagement party on May 14, 2022, and it looked lush and lavish. The couple celebrated their impending nuptials at Panda Harlem in New York with "fellow Love and Hip Hop Atlanta stars, Bambi and Lil Scrappy; along with hip hop artist, Tiffany Fox."
Article continues below advertisement
A rep for Sierra told the outlet that upon arrival, a red carpet was rolled out for Sierra and Eric with a custom backdrop made entirely of roses featuring the words: Destination Whitehead. This is in reference to the fact that they plan to have a destination wedding in Cabo, Mexico.
Love was in the air, the toasts, and the engagement gifts the pair gave each other. Sierra gave Eric a custom Cartier wedding band while Eric gifted Sierra a 10-carat engagement ring designed by Essex Fine Jewelry. Rounding out the evening was a Time Square billboard depicting images of their time together. We could cry but would never risk ruining our makeup.