The Late Silvio Berlusconi Was Italy's Controversial Former PM — His "Wife" Was Also a Politician
Italy's former prime minister Silvio Berlusconi passed away leaving behind a questionable legacy and a fascinating wife. Let's get to know her.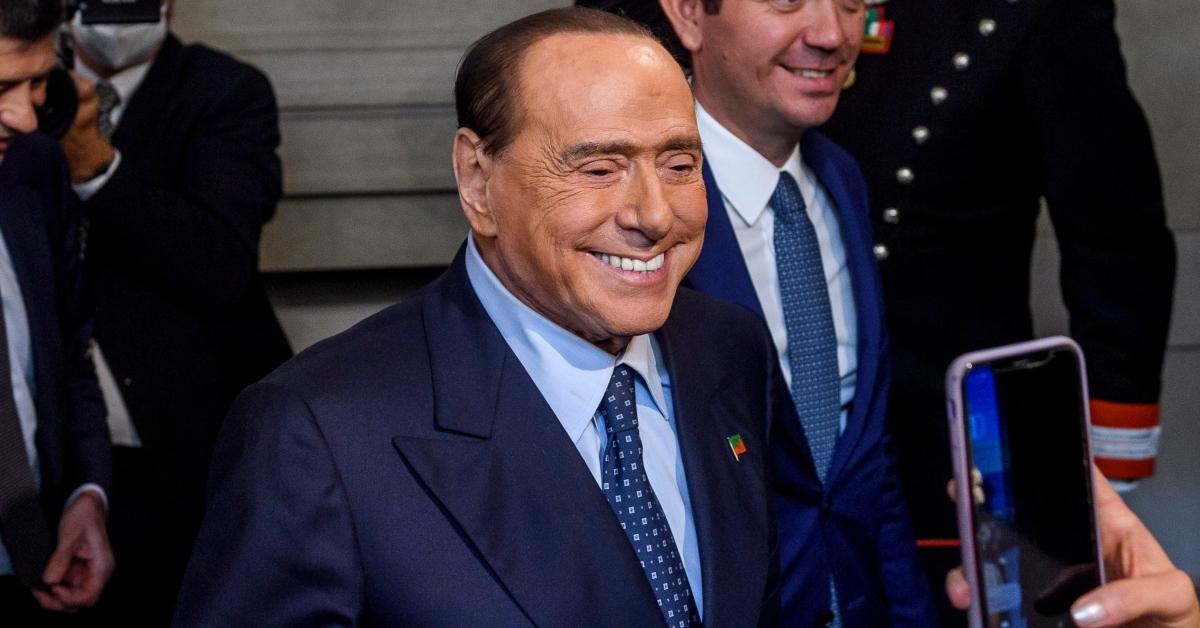 Former Italian prime minster Silvio Berlusconi passed away June 12 at the age of 86 after recently being diagnosed with leukemia. The billionaire-turned-leader had a political career marred by controversy which resulted in over 20 court cases. Beyond holding the office of prime minister four times over, he was also a media mogul who owned the country's three main commercial TV channels.
Article continues below advertisement
The flamboyant Berlusconi was also a controversial figure who was found guilty in 2013 of paying for sex with an underage woman. Though this conviction was later overturned, he was also convicted of tax fraud. Despite all this, he was somehow married to a woman who was a bit of a character herself. Let's meet the wife of Silver Berlusconi.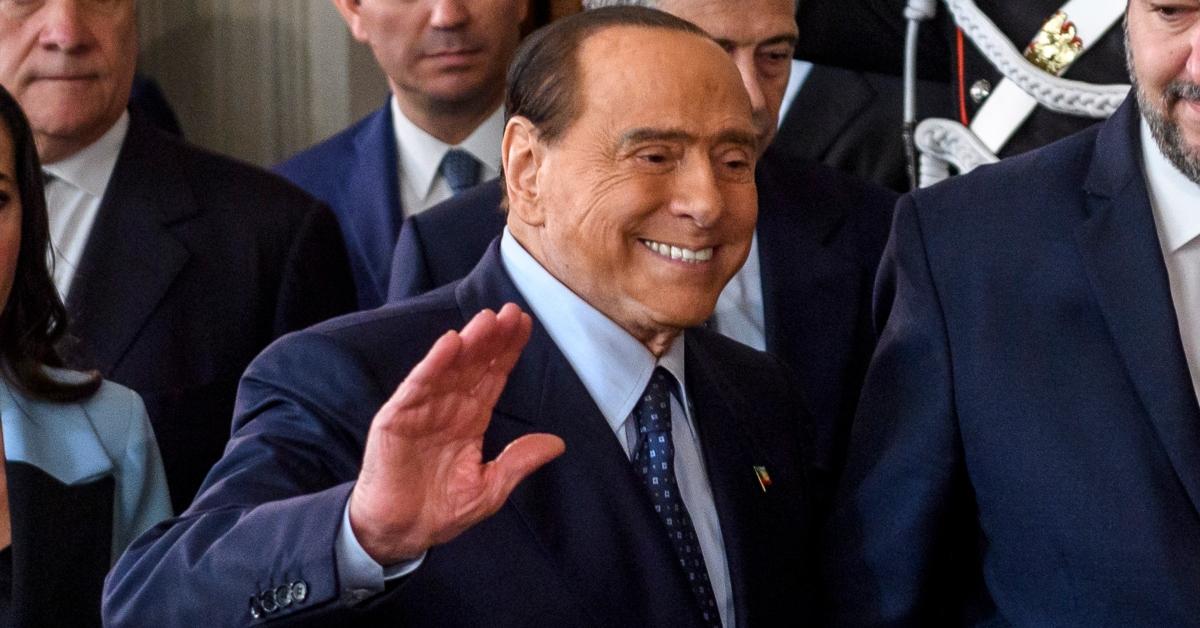 Article continues below advertisement
Silvio Berlucsoni's wife is interesting, to say the least.
According to The Daily Mail, Berlusconi married then-30-year-old Marta Fascina in a "symbolic wedding" in 2022. The two began spending time together in March 2020 initially under the pretenses of Fascina seeking advice from the politician, as she is the president of Forza Italia, a conservative political party he founded. However, she was soon photographed exiting a luxurious resort in Switzerland accompanied by Berlusconi. They were seen walking Fascina's Maltese dog.
Eventually more details of their relationship were revealed such as the series of letters Fascina sent Berlusconi, which apparently captivated him so much that he ended his 12-year relationship with his girlfriend Francesca Pascale. About the breakup, Pascale said, "I will hold him dear forever. I wish him all the happiness in the world and hope he finds someone who will take care of him as I have," per Sky News.
Article continues below advertisement
Fascina's involvement with Berlusconi seemingly began long before the couple ever met. Upon graduating from university, Fascina began working as a press officer for the Berlusconi-owned AC Milan football club. Her fandom was so intense that Fascina reportedly had the initials "SB" tattooed on her body. Fascina's political career really kicked off once she began "writing a series of supportive articles for a newspaper backing Forza Italia," per The Daily Mail.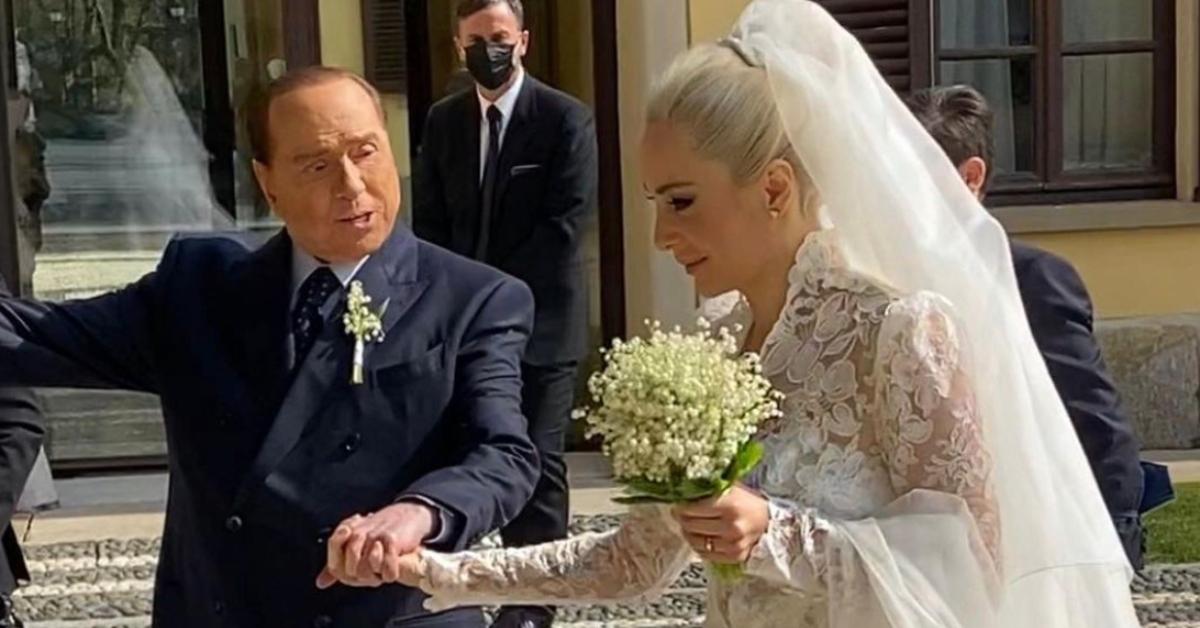 Article continues below advertisement
Berlusconi and Fascina referred to their "wedding day" as a "festival of love," and were unable to legally marry due to an "inheritance row between the families." Regardless, the "bride" wore a gown designed by Antonio Riva. The couple also exchanged vows during which time Berlusconi told his blushing semi-bride, "You complete me, I couldn't live without you, you fill my life." All told, the event cost over $400,000.
Berlusconi's ex-wife divorced him after his "bunga bunga" parties came to light.
Berlusconi was married two times before demonstrably tying the proverbial knot with Fascina. His second wife, Veronica Lario, divorced him in 2010. Their two-decades-long marriage came to an end after Lario accused him of engaging in a relationship with a teenage girl who was a suspected sex worker and was allegedly part of Berlusconi's now infamous "bunga bunga" parties.
Article continues below advertisement
The BBC reported that "in a biography of Berlusconi published in 2015, the ex-prime minister was quoted as saying the phrase 'bunga bunga' originally came from a joke told to him by the Libyan leader Col Muammar Gaddafi." The public initially became aware of these parties when the former prime minister called a police station asking for the aforementioned teenage girl's release from jail after she'd been accused of stealing a €3,000 bracelet, per the Mirror.
Article continues below advertisement
He wrongly told authorities that the young girl was a niece of the then-president of Egypt, Hosni Mubarak. But in reality she was a "Moroccan nightclub dancer ... who called herself Ruby the Heart Stealer," per the Mirror. This kicked off an investigation into Berlusconi's secret bunga bunga parties which allegedly involved lap-dancing competitions, various sexual acts paid for by Berlusconi and his friends, as well as erotic dancing.
His trial was peppered with graphic testimonies from women hired to perform at the bunga bunga parties. It also involved wire taps of phone conversations between Berlusconi and some of these women. He was convicted in 2013, but the conviction was overturned the following year.