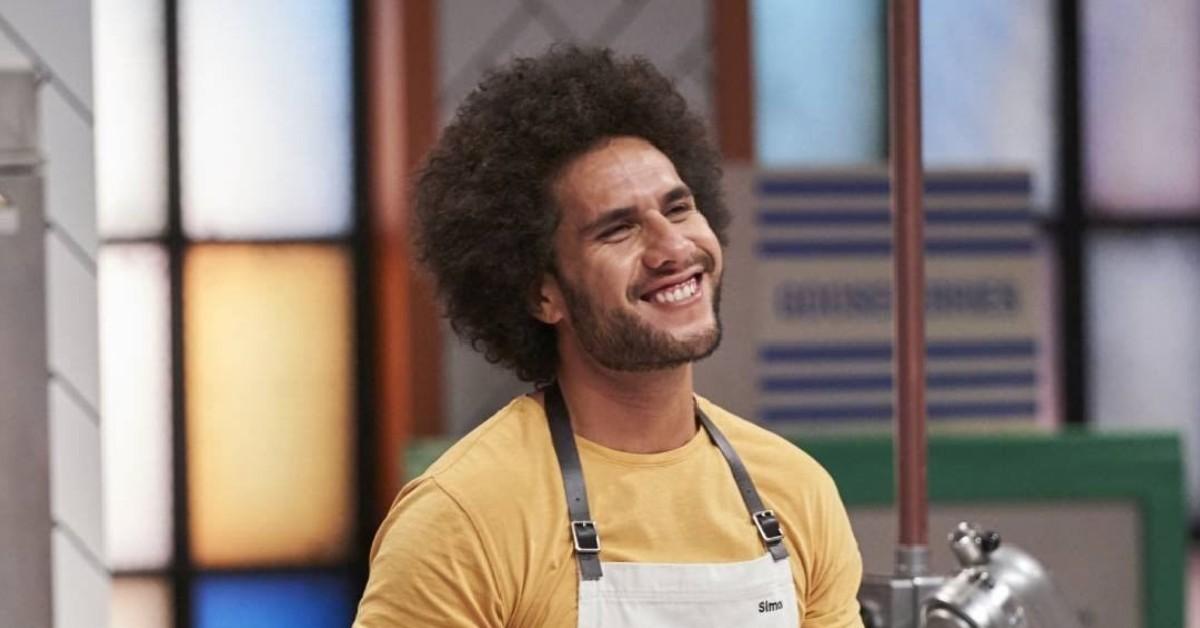 Simon Rasmussen Thought His Baking Skills Were Average Until 'Zumbo's Just Desserts'
Simon Rasmussen was ashamed of his greatest passion for a long time — so much so that he didn't tell anyone about it.
The 35-year-old concreter devoted his free time to baking ever since his early childhood years, but he never got around to claiming the credit for the mind-blowing creations. Needless to add, his life turned upside down once he was selected as a contestant on Zumbo's Just Desserts.
So, what should we know about Simon Rasmussen from Zumbo's Just Desserts?
Article continues below advertisement
Meet Simon Rasmussen, 'Zumbo's Just Dessert's humblest contestant.
Simon has been cooking up a storm since he could remember, but he didn't have the courage to admit that baking was his biggest hobby. This all changed when his wife, Natacha signed him up for Season 2 of Zumbo's Just Desserts. The Australian reality TV show champions the work of amateur bakers, self-taught pâtissiers, and everyone with a keen eye for transforming the simplest pastries into the stuff of the sweetest dreams.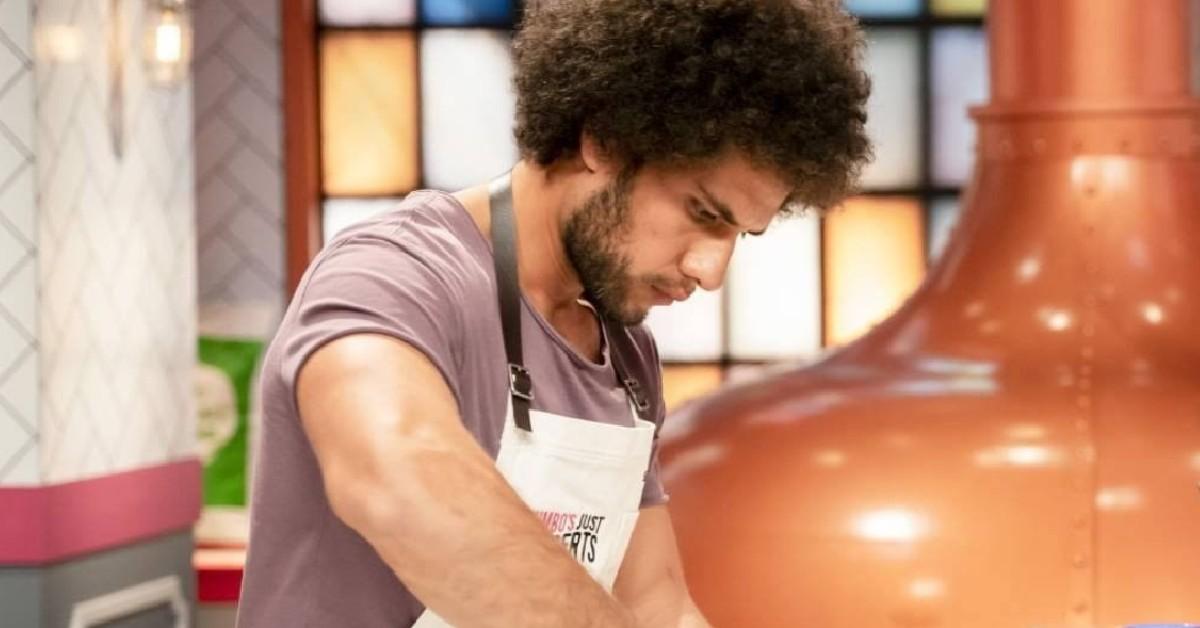 Article continues below advertisement
Simon's application was accepted straight away — and the concreter hasn't looked back ever since. In the course of just 10 episodes, he successfully established himself as the most consistent contestant on the show, amusing viewers with phenomenal creations like the 'UF-Fro' and 'Lucky 13.'
Made with a fluffy coconut mousse, a razor-thin layer of mango jelly, and a brightly colorful coriander sorbet, the UF-Fro is a mind-blowing cake sensation with an aesthetic uncannily similar to that of a spaceship.
Meanwhile, 'Lucky 13' takes us straight to the mesmerizing world of 80s children's toys. Covered in thin strips of magenta, cherry red, honey-yellow, and baby blue fondant, the beautifully-designed dessert is a testament to craftsmanship and creativity.
Article continues below advertisement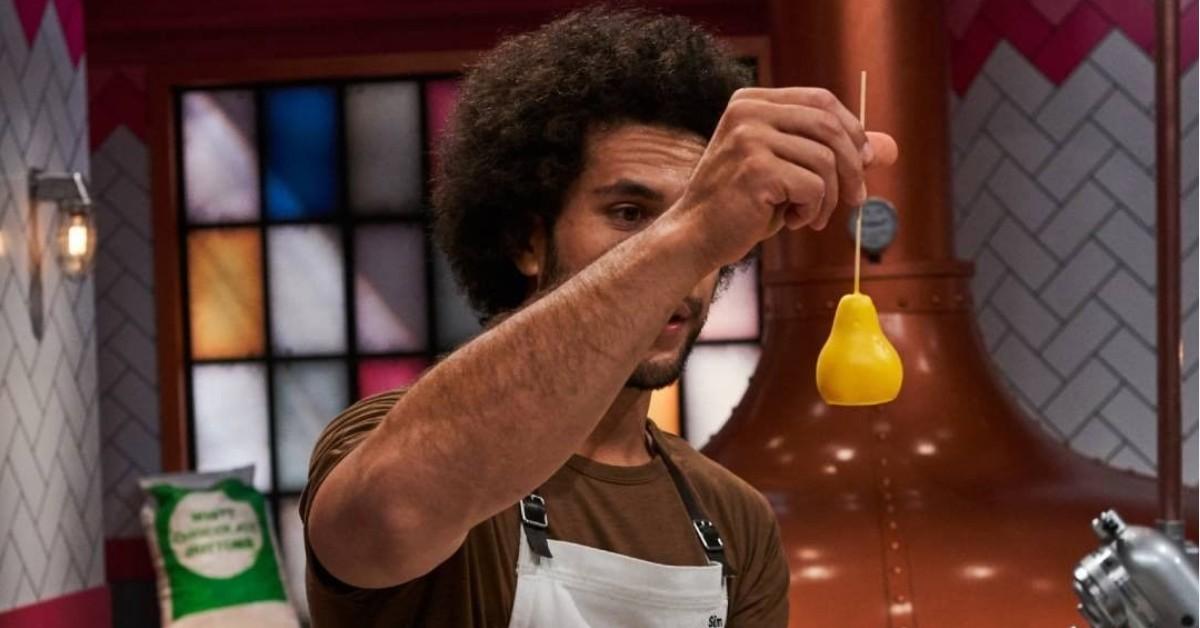 Although his desserts attest to unparalleled design and baking skills, Simon hasn't always been optimistic about his chances of staying in the competition.
"Before filming the first episode I got to hear what everyone else had done and what they were creating back in their home towns [...] "They were passionate about baking and dessert making. It kinda threw me off and made me question whether I was good enough to even be in the competition," he said in an interview with Cook Island News.
Article continues below advertisement
Simon garnered unprecedented popularity among the viewers of 'Zumbo's Just Desserts.'
When the going would get tough, Simon turned to his family members.
"I kept a picture of my wife and three girls with me and that's what kept me going. I did it for them, I did it for us," he told Cook Island News.
The trick worked out spectacularly, and Simon stayed in the competition up until the finale. Although many viewers have rooted for him, the much-coveted trophy and the whopping prize of $100,000 went to Catherine, a 19-year-old New South Wales native who delighted the judges with a three ruby ring bake inspired by South-Korean traditions.
Article continues below advertisement
"[Zumbo's Just Dessers] challenged me to explore a different style of dessert making and flavoring and gave me confidence to try new things against the other amazing nine contestants," Simon explained.
Asked about his plans for the future, the concreter maintained the humble demeanor viewers admire him for.
"I would love to start a small boutique space with my family, where I can offer my creations to eat and also offer small intimate cooking classes," he said.
However, the grandiose plans will have to wait. Simon has a long list of orders to work through, all of which were put in by his sweet-toothed co-workers. Turns out, his long-held inhibitions were completely ungrounded.
"There is a rather long list starting with a croque en bouche, black forest cake, chocolate layered cake, and a caramel cheesecake," Simon listed the desserts his colleagues asked him to bake.
Season 2 of Zumbo's Just Desserts is now available on Netflix.