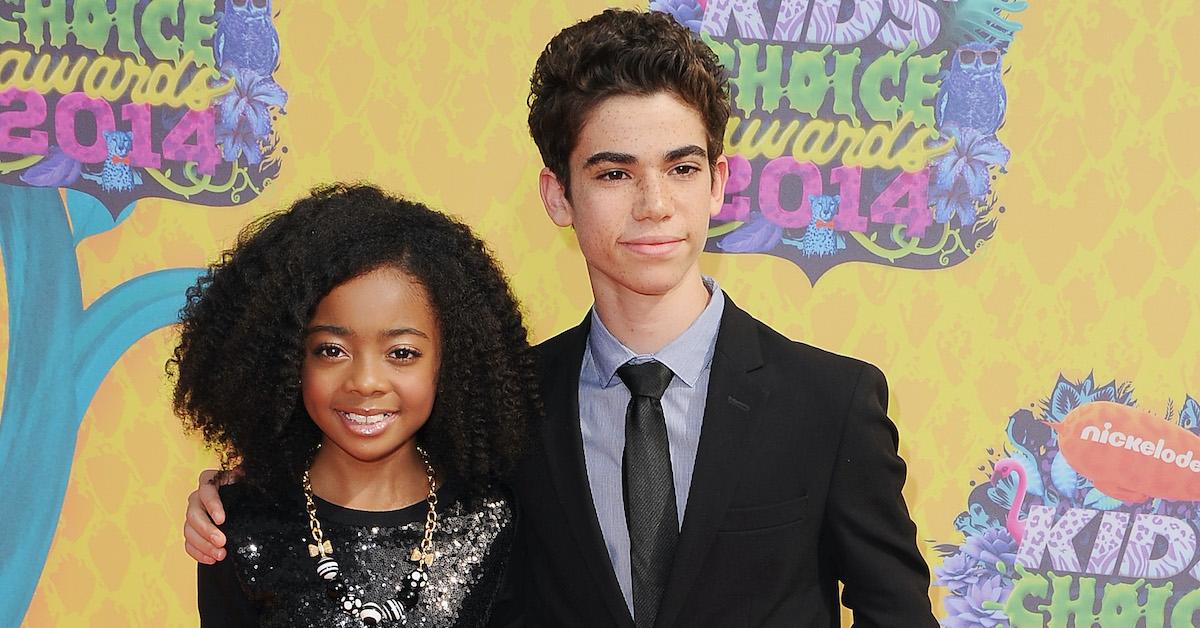 Skai Jackson Is Remembering Her 'Jessie' Co-Star Cameron Boyce on 'DWTS'
When Cameron Boyce passed away from complications related to epilepsy at the age of 20 in July of 2019, many of his former co-stars paid tribute to him online. The actor and dancer starred in many TV shows and films throughout his 11-year career, but he was best known for his work on the Disney Channel.
He starred as Carlos in the Descendants movie franchise, and as Luke Ross on the comedy series Jessie from 2011 to 2015.
Article continues below advertisement
His Jessie co-star and on-screen sister Skai Jackson (who played Zuri Ross) has discussed his legacy and the effect that his death has had on her multiple times since his tragic passing. She is also set to dedicate her Oct. 5 performance on Dancing with the Stars to the late actor. Keep reading for the refresher on Skai Jackson and Cameron Boyce's relationship — from starring on the same hit series to maintaining a friendship after the show ended.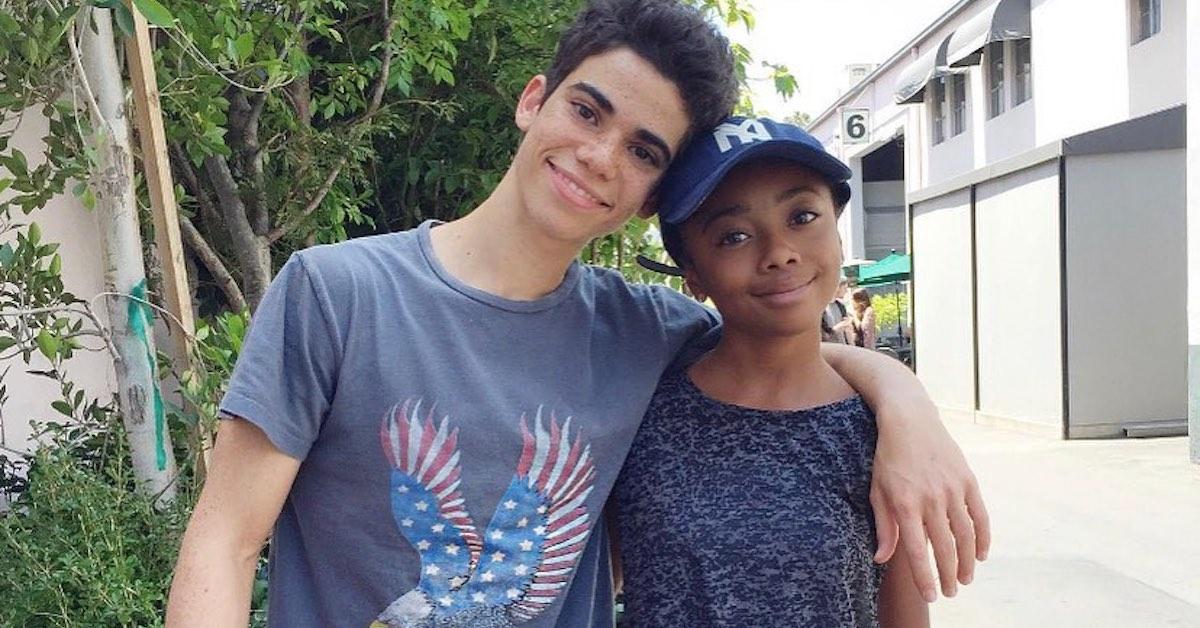 Article continues below advertisement
Skai Jackson and Cameron Boyce's close relationship began with 'Jessie.'
Cameron and Skai were cast as two of the four Ross children on the Disney series, which also starred Debby Ryan as the titular character. The show centered around Jessie, a nanny to Emma (Peyton List), Ravi (Karan Brar) Luke, and Zurie Ross, who live in a luxurious penthouse apartment.
Though the series came to an end after four seasons in 2015, much of the cast stayed close.
When news of Cameron's death broke in July of 2019, Skai took to Instagram to express her shock and grief.
"I don't even know where to start... I am at a loss for words. I never thought in a million years I would be writing this," she wrote in the first of her many tributes to the actor. "Cam, you were one of a kind. My heart will be forever broken. I am so happy that I got to spend almost everyday with you on set, you gave the best hugs. I wish I would have hugged you tighter when I saw you a couple of months ago."
Article continues below advertisement
She went on to thank the late Bunk'd actor for being like a family member to her.
"Thank you so much for being the big brother I never had... I am so distraught and I cannot stop crying! I love you so much... fly high... God's best Angel," she concluded in her first post.
In the time since Cameron passed away, Skai has continually posted about his legacy, and about the foundation in his name, The Cameron Boyce Foundation.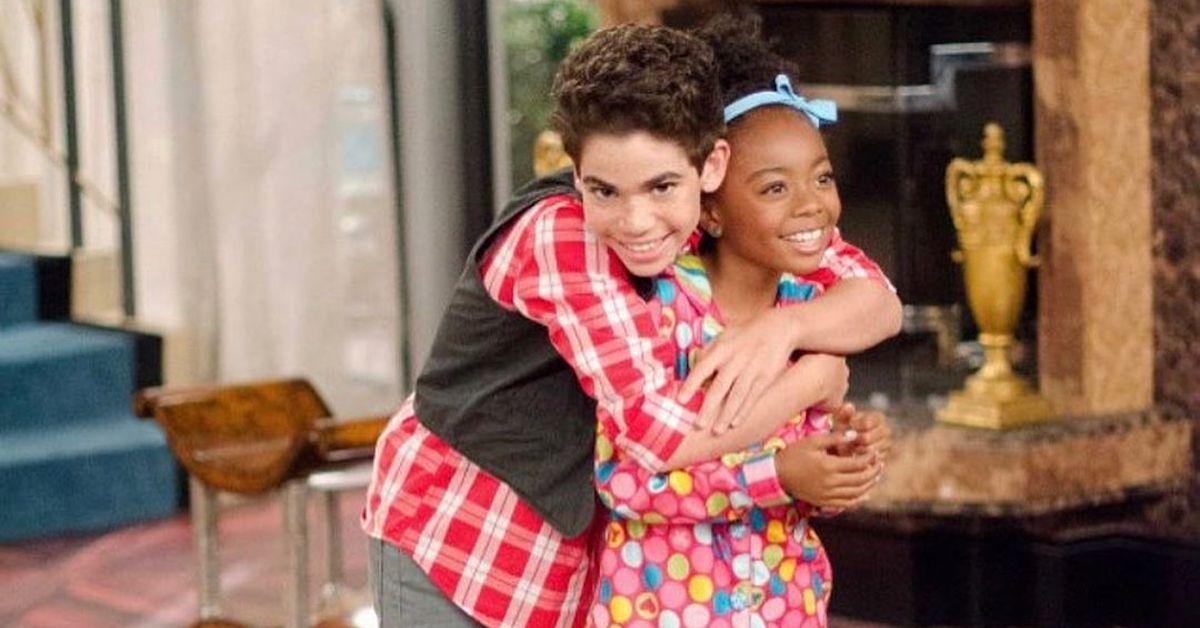 Article continues below advertisement
Skai's 'DWTS' tribute to Cameron is more meaningful than many fans realize.
At 18 years old, the actress/activist is the youngest competitor on Season 29 of Dancing with the Stars. After three weeks of competition, Skai and her partner, Alan Bersten, have tended to be toward the top of the leaderboard.
Ahead of the Week 4 dance, which will take place on Oct. 5, Skai announced that her performance would be dedicated to Cameron.
"My performance this week on Dancing With The Stars is dedicated to Cameron," she tweeted on Oct. 3, two days before her performance.
This homage to the actor is all the more touching because Cameron actually performed on the dance competition once before too.
Article continues below advertisement
In July of 2019, Skai shared a video of Cameron performing on Dancing with the Stars in April of 2011, before Jessie debuted. He was one of the dancers featured in a kids' tribute to the royal wedding between Prince William and Kate Middleton.
Cameron was trained in breakdancing, modern dance, hip-hop, and jazz. For a time, he was even in a breakdancing group called X Mob.
Skai's performance will surely be an emotional segment for many viewers.
Dancing with the Stars airs on Mondays at 8 p.m. on ABC.