Skai Jackson's Mom Kiya Manages Her Daughter's Career
Meet Skai Jackson's mom Kiya Cole — The N.Y. native has been managing her daughter's career since she was a baby.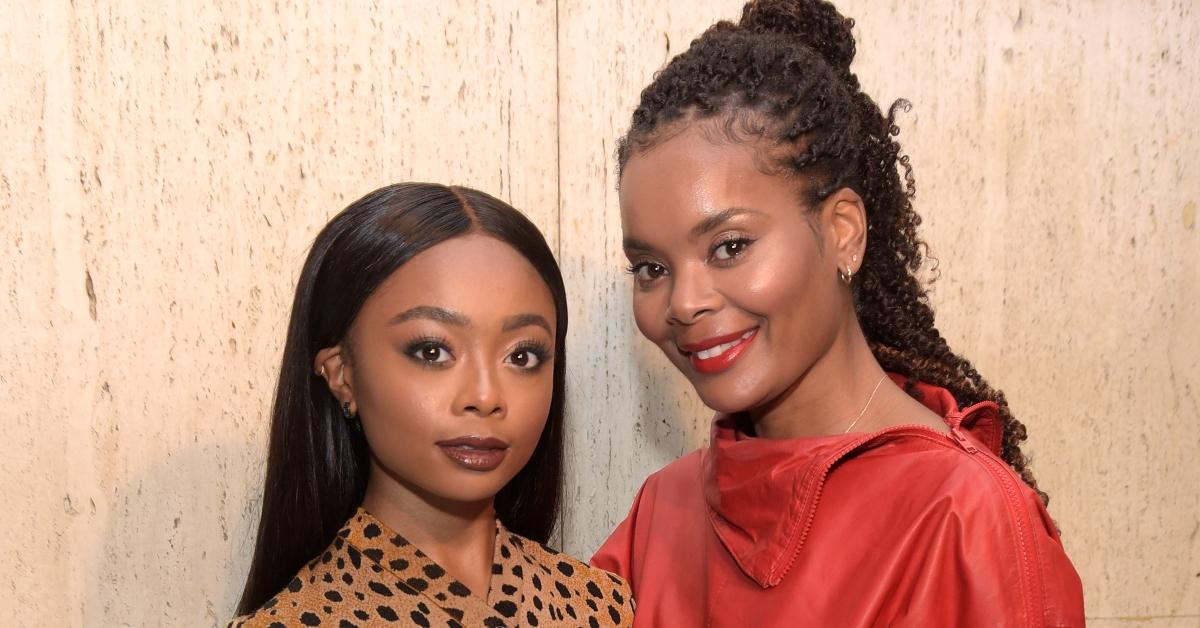 Former Disney Channel star Skai Jackson is hoping to take home the Mirror Ball trophy on Season 28 of Dancing With the Stars. After already impressing the judges with her tango during Week 1, the 18-year-old will most likely make it far in the competition.
One person who is definitely rooting for Skai is the actress's mom, Kiya Cole.
Article continues below advertisement
The momager has been managing her daughter's career since she was a baby. Not only is Kiya her daughter's biggest fan, but she also continues to teach her life lessons about the tough competitive industry, and is not afraid to stick up for Skai when she gets into heated feuds on social media.
Keep reading to find out more about Skai's mom, Kiya.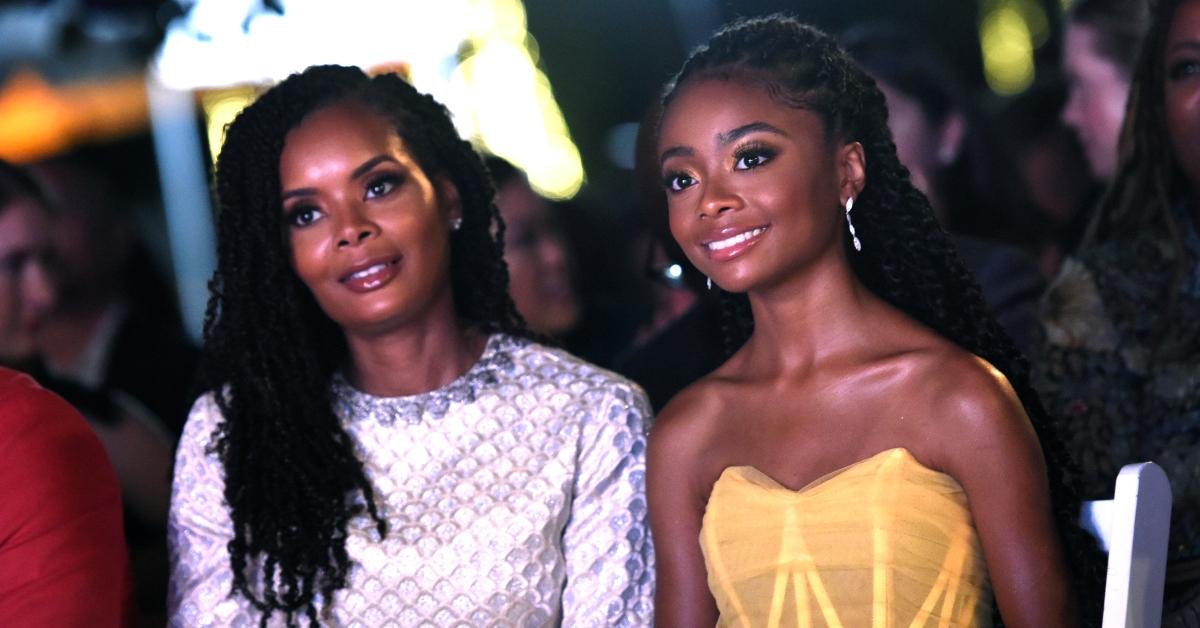 Article continues below advertisement
Skai Jackson's mom Kiya tries to keep her daughter humble.
In a 2017 interview with Refinery29, Kiya opened up about the importance of keeping her teen daughter humble while working in this competitive industry.
"When it comes to fame, I basically told Skai not to take it too seriously. Yes, it's her job, but for the most part, just to have fun with it, because you have to love what you do," she told the outlet. "Also, I try to keep her as grounded as possible, which I'm pretty good at," adding, "I try to keep her humble."
Prior to managing her daughter's successful career, Kiya was working at the post office in New York. After a few people complimented how "cute" her daughter was, she sent pictures to modeling agencies. "At the time, the only thing I could think of is, 'Well, hopefully she can make enough money to go to college,'" she told Refinery29.
Article continues below advertisement
Since starting her career, Skai went on to book her breakout gig in the Disney Channel series Jessie. She also wrote a memoir, Reach for the Skai: How to Inspire, Empower, and Clapback.
Article continues below advertisement
Skai's mom Kiya Cole feuded with Bhad Bhabie's mom on social media.
Earlier this year, Skai and Bhad Bhabie (real name Danielle Bregoli) made headlines after the rapper posted on her Instagram Story, "Lil miss Disney better stop the sneak dissing." Though she didn't address Skai by name, fans suspected the post was directed at the actress.
After Skai addressed their beef and posted that the two were "cool," Danielle ranted about the DWTS contestant on a livestream.
"Why are you so obsessed with me, b---h? I will literally kill you. I don't know why you're not understanding that. You're so small, if I get my hands on you… it's over, you're going to the hospital," she said.
Following the continued social media rant, Skai's mom Kiya and Danielle's mom Barbara Ann Bregoli got involved.
Article continues below advertisement
The two traded insults, which ultimately resulted in nothing getting resolved. Afterward, Skai filed a restraining order against the teen, which the actress was granted. Danielle was issued to stay 100 yards away from Skai, her home, and her place of work. The rapper also cannot contact the young actress.
"Y'all can play around on your finstas but I'll always say what's on my mind as cuz that's who I am. Go get your restraining order , Imma go get checks," Danielle posted in a lengthy Instagram statement on Feb. 27.
Overall, it seems like the feud has been squashed.