The TikTok Sleepwalker Is Part of Everyone's New Favorite Series of Videos
A user on TikTok who is becoming known as the sleepwalking lady has uploaded videos depicting her sleepwalking ventures at night, but who is she?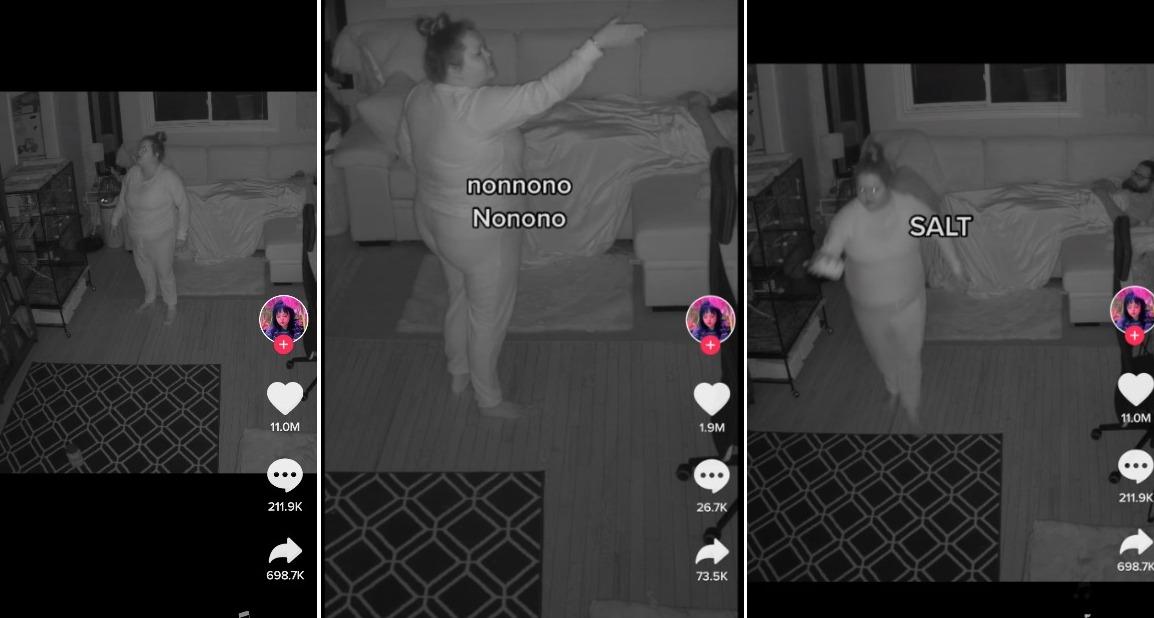 For most, TikTok is the go-to place for funny viral videos, dance trends, and recipes. For one user, however, it was the perfect place to upload videos of herself sleepwalking for everyone's scrutiny and amusement. But when CelinaSpookyBoo shared the first middle-of-the-night video depicting her sleepwalking exploits, she probably had no idea just how quickly it would blow up.
Article continues below advertisement
What followed was a series of videos that keep coming and somehow got more and more outrageous. It all started when she told her followers about her sleepwalking habits while staying at a hotel in December 2020. Then, her boyfriend installed security cameras in their home so she could watch the footage back.
With tons of content edited and some silly subtitles thrown in for good measure, she created a series of videos that people are watching millions of times over.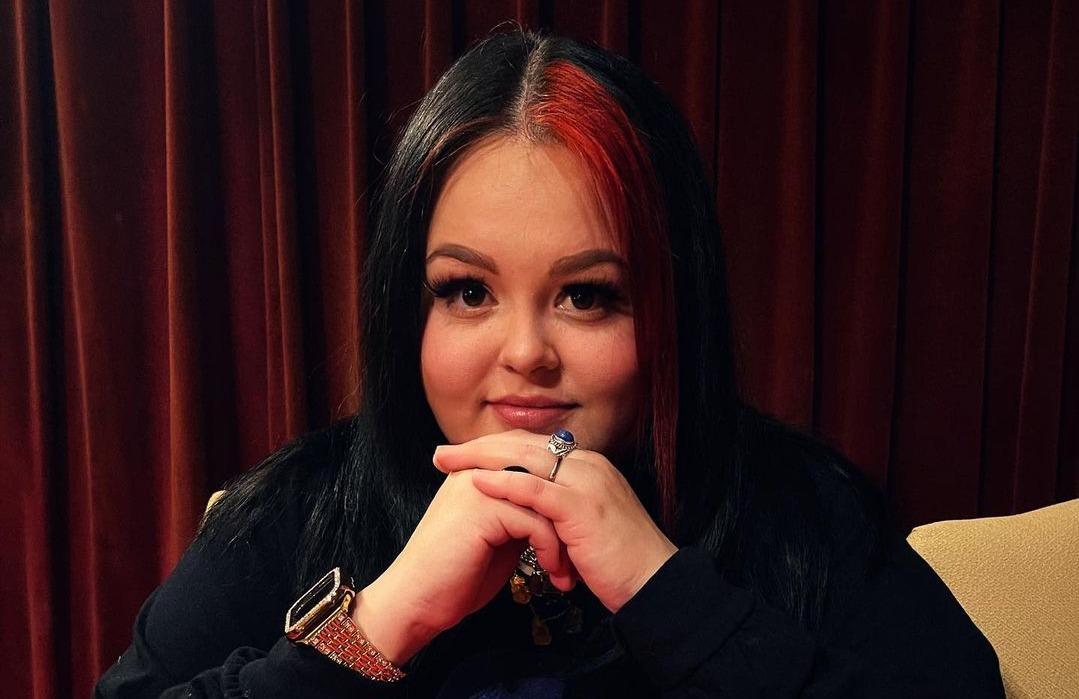 Article continues below advertisement
Who is the TikTok sleepwalking lady?
CelinaSpookyBoo, whose real name is Celina Myers, is from Canada and her TikTok videos didn't start out depicting her sleepwalking adventures. Once upon a time, they were full of skits and trying out TikTok trends and otherwise funny videos. Her TikTok still has content like that, but ever since she shared her first video of her sleepwalking, her followers have called for more.
The videos show Celina walking through her house at all hours of the night, sometimes setting the dinner table with jars of olives and other random snacks, or going outside and tossing cans of soda into her front yard. This is in the dead of winter and in the middle of the night. It's all so ridiculous, which makes each video hilarious and her comments are a testament to how much her followers love watching her sleepwalk.
Article continues below advertisement
In one video, Celina's boyfriend had set up a mannequin in the living room to see if she would interact with it during her next nighttime adventures. Sure enough, she spoke in slurs to the figure and even touched it out of wonder. Sometimes, Celina's dreams play a role in what she does, as she once remembered dreaming about having a pool party and when she sleepwalked, she doled out drinks to invisible party guests. But for the most part, it's all nonsense and TikTok loves it.
Article continues below advertisement
She's known for more than just her viral videos though.
Celina is also a self-published author who has sold thousands of copies of her supernatural novels. And when she's not explaining to her followers how to follow in her footsteps or sleepwalking, Celina is also working on a makeup line, and back in 2019, she hosted a podcast called The Haunted Estate.
Article continues below advertisement
She recently shared on Instagram that she is bringing her podcast back to talk about not only real-life haunted stories, but also serious stories of things real people have been through. It looks like she plans to use her newfound fame to help others and as long as the sleepwalking videos keep coming, you really can't be mad at that.
Apparently, there's a recipe to make her TikTok sleepwalking videos work.
While sleepwalking runs in Celina's family, as she explained in one of her TikTok videos, she also said that there's a way to ensure she sleepwalks on any given night. Celina revealed that if she eats cheese or chocolate before she goes to bed, then there's a good chance she'll sleepwalk. Maybe it's because she's also lactose intolerant, but it seems like Celina does it quite often.
Article continues below advertisement
It's all in good fun, though. In an interview with Yahoo! Life, Celina said that she has been sleepwalking almost her entire life, but with TikTok, she has been able to laugh about it with everyone else.
"I tend to try and find the humor in all situations and being as awkward as I am, I thought my followers would want to hear about it, too," Celina said.
That's definitely one way to look at it.