Is This WWE Superstar the "Mystery Woman" That's Being Teased on 'SmackDown'?
Who is the mystery woman on 'SmackDown'? Some are reporting that it's definitely Carmella. Here's why the rumors are spreading.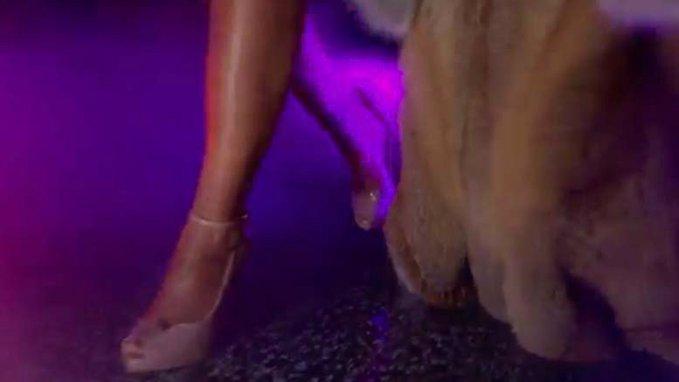 The "masked man" plot line in professional wrestling is one that's been used time and again, because it usually captures people's attention without fail. There's something about waiting to find out the identity of someone who's been causing a ruckus that's just so utterly satisfying, even if it's something we've seen a ton of times before.
So it's no surprise that fans are very excited to know who the mystery woman on SmackDown is.
Article continues below advertisement
Many people believe that the mystery woman on 'SmackDown' is none other than Carmella.
Ringside News has reported that "The Princess of Staten Island" is due for a big promotional push from the organization and word on the street is that the WWE has big plans for Carmella's career. Obviously though, that could change. The great thing about the "masked" individual is that the writers could mix it up at the drop of the hat and pick a new superstar to go with.
Then there are other factors to consider aside from in-ring skills, on-the-mic performances, and responses from fans: whether or not someone's healthy enough to perform.
However, there are rumors that if Carmella is able to keep herself going strong, then there's a very good chance she'll be unveiled as the mystery woman.
It also helps that she fits the description of the "vignette" that played on SmackDown.
Article continues below advertisement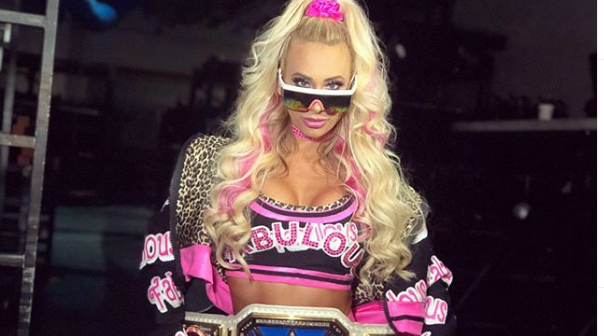 The video showed a woman all decked out in a fur coat and high heels, embodying some type of uber-glamorous style. This had the rumor mill running wild with folks tossing out theories left and right as to who the mystery woman could be.
That's when a lot of fans put two and two together: Carmella is not only known for her boisterous personality, but for rocking outrageous, Fran Drescher meets Sporty Spice outfits.
Article continues below advertisement
It's also worth noting that Carmella, prior to taking time off from performing due to COVID-19, was a fairly big draw for the women's division. In the past few months, however, she hasn't been making many appearances due to the pandemic. In fact, her last match occurred on May 10, 2020 at the WWE's "Money in the Bank" pay-per-view.
Article continues below advertisement
Other Superstars also bowed out of wrestling as well: Roman Reigns and Sami Zayn both elected to stay out of action for a couple of months until the WWE was able to come up with a more viable solution to minimize risks for exposing staff to the illness.
It seems like the stationary Thunderdome arena, which allows for the WWE to not only maintain a greater control of production but keep shows in a centralized location, has helped to get the entirety of the organization's roster on regular shows.
Article continues below advertisement
Paul Heyman also brought up Carmella's name recently on TV, which leads many people to believe that The Princess of Staten Island is definitely going to make a comeback and the WWE's pushing her really hard. This makes sense: Her character is one that sounds like a sure thing for this new character.
If the rumors are true, then the WWE may have some changes to her character.
They may be pushing the "glam" factor of her character even more. There's also been talks that she could be a possible member of the Retribution team, but that doesn't seem like a good fit for her natural strengths.
What do you think? Who could the mystery woman be?