Rusev and a Bunch of Other Popular WWE Superstars Were Just Cut From the WWE
A bunch of top WWE names in the organization's roster were just let go in a shocking turn of events. Here is a list of the cuts and wwe wrestlers released.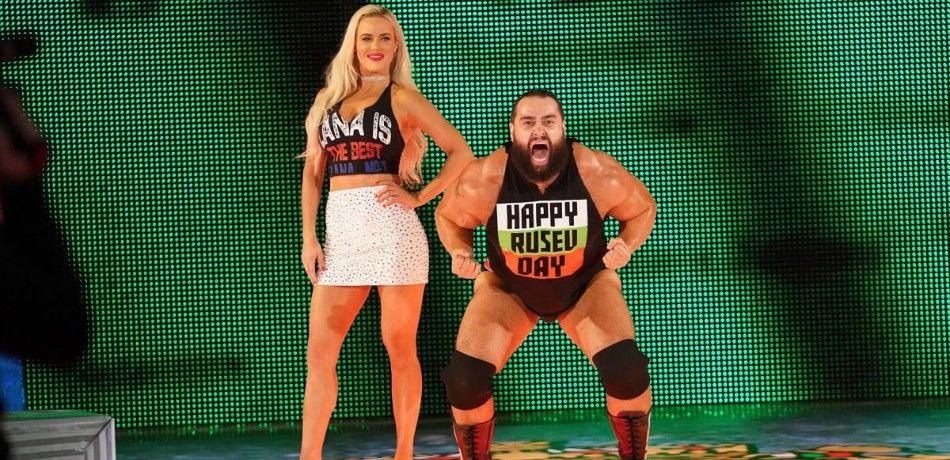 If you want any further proof of the massive economic repercussions of the coronavirus pandemic, look no further than the WWE with its recent (and brutal) series of cuts to its roster.
As far as sports organizations go, Vince McMahon's professional wrestling league has been the standard when it comes to following the old adage of "the show must go on."
Article continues below advertisement
The WWE staged events in empty arenas. They pre-recorded a pay-per-view and focused heavily on out-of-ring segments and promo bits. They got creative with their commentating crew and found some interesting new dynamics they could play off of in the future.
It wasn't enough, however, to stave off a staggering number of cuts to the roster that will now leave many of its stars unemployed.
Which WWE Wrestlers were released?
The full list is an extensive one that includes not only in-ring talent but long-time employees of the company as well. In a statement issued by the WWE, the company mentioned that they have "come to terms" with the release of several individuals and that they "wish them all the best in their future endeavors."
The most shocking of all the individuals released has to be Rusev.
Article continues below advertisement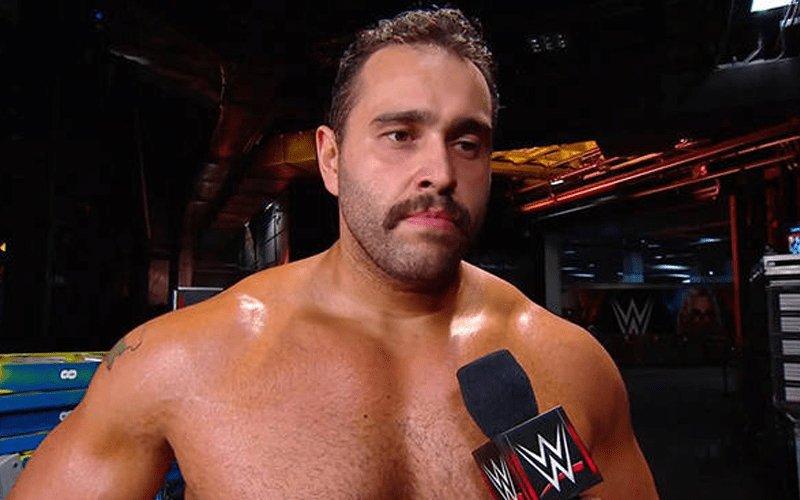 Article continues below advertisement
His love triangle storyline with Lana and Bobby Lashley was either loved or loathed by fans, but it was arguably also one of the most re-watched and followed segments in WWE's recent history. There was tons of buzz about it on social media, and the YouTube numbers on videos of Lashley rubbing his relationship with Lana in the face of the Bulgarian brute are in the millions.
Not bad for the oldest soap opera trick in the book.
The total list of those who got the ax is as follows:
Karl Anderson
Luke Gallows
EC3
Rusev
Lio Rush
Drake Maverick
Heath Slater
Eric Young
Curt Hawkins
Aiden English
Sarah Logan
Erick Rowan
Mike Kanellis
Maria Kanellis
Primo
Epico
Zack Ryder
No Way Jose
Mike Chioda (referee since '89)
Kurt's not only a WWE legend, but has worked as a backstage producer with the organization since losing a retirement match to Brian Corbin at Wrestlemania 35.
Article continues below advertisement
Article continues below advertisement
The WWE also mentioned that in addition to layoffs, executives, board members, and talent would be receiving pay cuts. Additional plans to decrease operational expenses and postponing the construction of a new facility will save the organization roughly $4 million a month.
Vince McMahon also stated during a company conference call that while some employees are being released, others will be furloughed for the time being.
The news would be broken to them via text message. Harsh.
Article continues below advertisement
Article continues below advertisement
Several WWE Superstars and employees who were let go and others who were still with the company tweeted nothing but words of encouragement, gratitude, and support.
In addition to Rusev, Slater, and Gallows & Anderson's releases were also shocking to fans. They both received tons of TV time and the latter two men even helped AJ Styles in his boneyard match against the Undertaker.
Article continues below advertisement
It's difficult to believe that there won't be even more cuts coming in the future and that the AEW isn't already on the phone with some of these combatants, ready to offer them contracts the second the coronavirus pandemic is over.
Judging by recent developments, I'd say that is hopefully the case.